Sacred Site Essences

Sacred Site Essence Blends

Spiritual Pilgrimages

Star Elder Sessions

Books /Mayan Calendars / Astrology / Converters

Who are the Star Elders

Articles on Planetary Transformation

Articles on Mayan Cosmology

Articles written by Elders

FREE Newsletter!

Facebook

You Tube

Heart Donations

Contact

Base Camp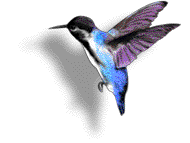 This is "Base Camp" for Aluna Joy Yaxk'in
Earth Oracle & Star Messenger and the Star Elders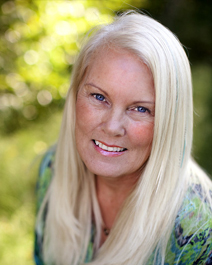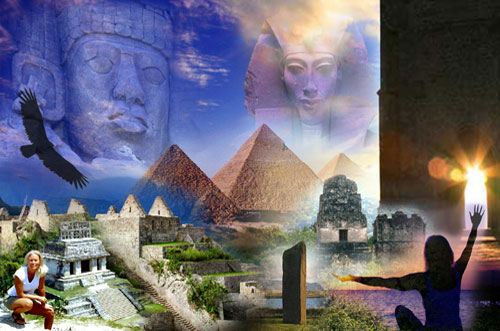 The Ancient Ones, The Star Elders, and Ascended Masters all say that wisdom and truth is a river within us all ... and if we hold tight, to our visions, wisdom and insights, we may also block our own spiritual river within. It is a blessing and honor to share what I have learned thus far, and with great anticipation that I will learn more each day.

We offer a No Fear approach to an emerging age in hopes to create a better world ONE HEART at a time!
We joyfully offer

Sacred Site Spiritual Pilgrimages to the Maya, Inca, Egyptian/Atlantian, Celtic worlds,

Star Elder Sessions,

Sacred Site Essences,

Mayan Astrology/Calendars/Books/Converters,

and a *FREE uplifting E-newsletter!
RELAX, BREATH and COME ON IN and stay a while ....
EXPLORE OUR SITE by using the links below.



Articles

Over a decade of writings posted on Personal and Planetary Transformation ~ Mayan Calendars and Cosmology ~ from Elders and Priests. Positive messages... No fear resides here.

Spiritual Pilgrimages & Events

Offering Spirit-Focused Pilgrimages to the most

HEART OPENING SACRED SITES on EARTH.

Star Elder Sessions

Life coaching for the Spirit! Are you sabotaging your life, lost your personal power, feeling attacked by others, overwhelmed with grief, anger and fear or feel just plan stuck? Are you are ready to change these patterns? We are ready to help : )

Sacred Site Essences

Powerful essences made inside sacred sites that act like a Homeopathic inoculation of places of Peace and Heart. Essences made in Peru, Mayalands, Egypt, Greece, the Southwest, England, Australia and Mt Shasta!

Mayan Calendar / Mayan Astrology

Mayan Astrology ~ Mayan Day Keeper ~ Mayan Time Decoder. User friendly and easy to apply to your life roday! Give readings in just a few minutes!

FREE on line Birthday converters and calendars!

Online Community and Newsletter

We invite you to join our on-line family of like-minded souls. When you sign-up for our free newsletter and online community, you will receive the latest messages and articles, special offers on our products, and be the first to hear about our Pilgrimages and Events. You will be able post your insights regarding our articles which adds to the sense of community. It is our way of helping unify all our diverse perspectives. So if you are ready to begin to create Paradise on Earth and awaken your Heart and Soul ... simply sign up below... and ... Welcome to the family!

Ascension Symptoms Support Group

Empaths feel what the INCA MASTERS call Kausay Pacha (cowz-eye pah-chah) a world of living energy. Sensitive ones are known as QAWAQ (cow-wak) or seers of living energy. Empaths feel Taripaypacha (tah-ree-pie-pah-cha) with means we encounter the entire universe. Do you feel the shifts coming? Join like-minded family in this free group.

FACEBOOK YOU TUBE VIDEO

More about ALUNA JOY More about The STAR ELDERS What is on Aluna's Book Shelf? Exploring Mt Shasta Exploring Sedona

If you are feeling appreciation for our work, please consider sending us a heart donation.

This is not required . . . but donations help keep us going. Use the link below.

Support us with a Heart Donation Here We would like to send appreciation and a
HUGE THANK YOU for your support.

Love Donations that don't cost you a dime!

Do you shop on AMAZON?

You can send our free Newsletter a love donation every time you shop at Amazon and not spend a dime! Donating to our work is as easy as bookmarking our unique amazon link! We have a partnership with AMAZON which donates 5% of any sales made by any shopper entering Amazon through our link. Whether you're buying a book or a flat screen TV, we get the commission with no extra cost to you. All you have to do is click on the link below and BOOKMARK IT, and use it each time you shop on Amazon any time during the year. No matter where you go in Amazon from there on, your purchases provide a bit of support for our Free Newsletter and our other service programs. Thank you for supporting our work!

Use this link to shop! Bookmark this link! Help us Support others who are in need.



Future Events and Pilgrimages

There are things that happen only once, and then again, never exactly the same way... things that only we experience. There is no way to predict when magic lands where we are. We just have to put ourselves out there and keep our eyes open, and feel blessed when we see receive gifts from spirit. These are experiences that no one else will ever see in the same way again.



MAYAN PILGRIMAGE
December 2017





In honor of the Divine Goddesses Guadalupe, Great Mother Ix Chel, Sacred Waters and Weaving to help bring about new transmutation through the Maya's Sacred Waters.

We joyfully invite you to a Open-Hearted, Jungle, Soul Retreat Honoring the Essence of Creation taking place over the Sacred Days of Goddess Guadalupe, in the sacred sites of Palenque, Yaxchillan & Bonampak





Join Earth Oracle, Star Messenger and Spiritual Archeologist ALUNA JOY YAXK'IN and the STAR ELDERS,
and our Mayan spirit guide ENRIQUE ENCALADA,
on a spirit-filled, informative and life changing Mayan adventure in Palenque, and full days in Bonampak and Yaxchillan.
This pilgrimage is filled with Messages from the Ancient Ones, Meditation and Ceremony.

We are planning to celebrate in the deeply healing, regenerating, tranquil and peaceful green jungles that are drenched in the creative force of the universe ... the sacred creative power of the divine feminine. We will celebrate when all of Mexico is celebrating the divine feminine through the sacred days of Guadalupe.

Read about the focus for this Pilgrimage HERE

Ask to be put on our MAYAN PRIORITY LIST for this and future pilgrimages HERE



A PILGRIMAGE to SACRED AVALON
England - July 2018


Join Aluna Joy and Marcus Mason on an in depth, heart-activating, Sacred Avalon Pilgrimage into a vast, new timelessness and expansion of the living codes of the heart.

Exploring these Sacred Sites:
Bury St. Edmunds Cathedral/Abbey/St. Mary's Church, Rollright Stone Circle, Wayland Smithy, Dragon Hill, Uffington White Horse, Gog & Magog, The Town of Glastonbury, Glastonbury Tor, Wearyall Hill, A private visit in Chalice Well, St. John's Baptist Church, Glastonbury Abbey, A private visit INSIDE Stonehenge, Avebury Stone Circle, Archangel Michael's Chapel of Brentor, The English Crystal Barn (great energy here), Fairy filled St. Nectan's Glen, The Hurlers Stone Circle, Rocky Valley Labyrinth, King Arthur's Tintagel, Magical Merlin's Cave, The White Quartz Stone Circle of Duloe, St. Michael's Mount, Men-An-Tol, Boscowan-Un, Merrivale, Old Sarum and the famous Salisbury Cathedral . . . and more as time permits . . . plus surprises and magic.

Read More About Our 2018 Sacred Avalon Pilgrimage HERE

Ask to be put on our AVALON PRIORITY ALERT LIST for this and future England/Scotland pilgrimages HERE



A PILGRIMAGE TO EGYPT AND PETRA
Entering a New World Consciousness
October 2018

Open for Registration!
Cairo ~ Giza Pyramids ~ The King's Chamber ~ The Sphinx ~ Cairo Museum ~ Luxor Temple ~ Isis Temple at Philae ~ Karnak Temple ~ Aswan & Luxor Markets ~ The Valley of the Kings ~ Deir el Bahari (Hatshepsut Temple) ~ King Tut's Treasures ~ Dendara Temple ~ Edfu Temple ~ Kom Ombo Temple ~ Abu Simbel (optional). Our private yacht will SAIL with the wind, as they did thousands of years ago.
With an extension to Petra, where we will experience . . . Madaba, Little Petra, and the astounding city of PETRA!

2 hours Private time in the King's Chamber in the Great Pyramid
Private time at The Sphinx
Private sunrise time at Philae's Isis Temple.
"The Afandina" - A Luxurious, Private Yacht on The Nile


Doaa - Aluna Joy - Raphael - Hatum - Our Egypt Team!

Read about the focus for this Pilgrimage HERE

Ask to be put on our EGYPT PRIORITY LIST for future Egypt/Petra pilgrimages HERE



A PILGRIMAGE to
SACRED CALEDONIA - SACRED SCOTLAND
STONE CIRCLES AND SACRED ISLES.


Coming Soon - Summer 2019!
The beauty and serene Scotland landscape oozes magic and mystery, and it is permeated with deep and life-changing spirit that we could not begin to describe with words. The Scots are known to have magic in their very souls and are gifted with "the sight". There are huge reasons for this fact. Being in heather-filled lands can activate our own inner magic, sight and self mastery as well.

Read More About Our Recent Pilgrimage HERE

Ask to be put on our AVALON PRIORITY LIST for this and future England/Scotland pilgrimages HERE



PERU PILGRIMAGES


Coming soon!

Machu Picchu - Saqsayhuaman - Tipon - Cusco - Sacred Valley of the Inca Gods - Ollantaytambo - Pisac - Pisac's Indian Market - Q'ero Ceremony & Ascended Master Transmissions - Moray - Chincheros... and more surprises as Spirit directs.

Read More About Our Past Sacred Inca Pilgrimage HERE Ask to be put on our INCA PRIORITY LIST for future Peru pilgrimages HERE

Read what people are saying about our Pilgrimages

PERU EGYPT MAYALANDS AVALON
ANY and all material posted on www.AlunaJoy.com is copyrighted by Aluna Joy Yaxkin, www.AlunaJoy.com 1995-2017.
Unauthorized use and/or duplication of any material on our web site without express and written permission
from the author and/or owner is strictly prohibited. Please respect our work.


Sacred Site Essences

Sacred Site Essence Blends

Spiritual Pilgrimages

Star Elder Sessions

Books / Mayan Calendars / Astrology / Converters

Who are the Star Elders

Articles on Planetary Transformation

Articles on Mayan Cosmology

Articles written by Elders

FREE Newsletter!

Facebook

You Tube

Heart Donations

Contact

Base Camp