OUR SCOTLAND TEAM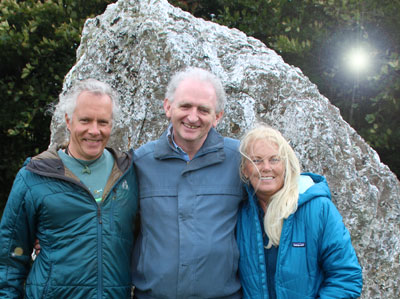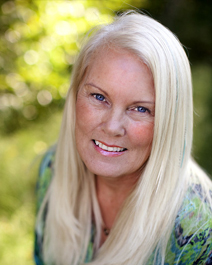 ALUNA JOY
was literally born awake and in the company of her guides, the Star Elders. Today, she has evolved into an internationally known author, spiritual life coach, sacred site guide, alternative historian, ordained minister and modern mystic. In the Inca world, Aluna is considered a Qawaq (cow-wak), a clairvoyant or seer of present living energy. Aluna acts as a spiritual archaeologist using her clairvoyant / clairsentient gifts to excavate messages from the masters of ancient, enlightened cultures to uncover what affect this has on humanity and the collective consciousness. Aluna coined the term "sacred site junkie", because she is one herself.
After her first trip to Tulum, Mexico, her life changed dramatically, and she was sent on an entirely different path in her life. Since this time, her work has been influenced by uncountable shamanic experiences in sacred sites of Mexico, Guatemala, Belize, Honduras, Peru, Bolivia, Egypt, Jordan, Greece, England, Scotland, Australia and New Zealand.
Aluna has been leading groups in the Maya world since 1986, the Inca world since 1996, the Egyptian world since 2008, and the Avalon worlds since 2007. Aluna offers Star Elder Sessions, formulates Sacred Site Essences and a "by donation" e-newsletter. She is the author of "Mayan Astrology", and her articles have been published worldwide. She is well known for her down to earth, accepting attitude that makes everyone feel like they have come home. She inspires and encourages others to recognize and accept their own authentic divinity and connection to the Creator.
"Our groups are family, and each one is a teacher and also a student. We work together as a team to unravel the sacred mysteries of life."
Facebook:
http://www.facebook.com/alunajoyyaxkin
YouTube:
http://www.youtube.com/user/feelthelove2012
Read more about Aluna Joy here:
http://www.alunajoy.com/aluna.html
Read Aluna Joy's writings here:
http://www.alunajoy.com/articles.html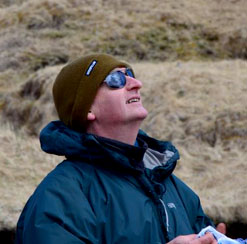 MARCUS MASON
, our local guide, Marcus Mason has practised and taught Soul-Centred Astrology for more than 30 years in the UK and in Ireland, Europe and USA. He has also practised Traditional Acupuncture for 30 years and is a Member of the British Acupuncture Council (MBAcC).
For the last 9 years, with his partner Sue Weaver, a crystal and shamanic healer and teacher, he has been researching the relationships and energetic effects of the planetary movements upon the body's energy systems and Chakras; what has emerged is a profound and elegant system of meditation, informed by more than 30 years of working with Astrology, Acupuncture and Earth Energies.
Marcus has been fascinated by Earth Energies and the purpose of Britain's ancient Sacred Sites since his early twenties. As his understanding grew, he came to see how the sacred places of Mother Earth are like the acupuncture points on the human body, and that many sacred sites are linked in similar ways to the points on the body's acupuncture meridians. On the Earth, these are the Ley Lines and the great planetary Dragon Lines, which encircle the planet.
In the 1990's he co-founded a group, which worked with planetary healing meditations inside Stonehenge, at every Full Moon for 4 years from 1994 - 1998. Since then, he has worked with many groups on journeys for personal and planetary healing in England, Ireland, Scotland, Wales, France, Belgium, Denmark, the Canaries, South Africa, Alaska and Hawaii.
Marcus combines his understanding of Acupuncture, Astrology, Earth Energies and the human Chakra system, working with people at sacred sites to enable personal and planetary healing. When we work together in this way at a sacred site, it is inevitable that the healing energies of the place will have an effect at a personal level and that the energies of the sacred site will also magnify our healing intention and enable healing for the greater whole of humanity and Mother Earth.
Marcus lives in Cornwall, is one quarter Cornish and regards Cornwall as his spiritual home. He is a father to one son, and a grandfather to one grandson (so far).
To read more about Marcus and his partner Sue, please visit their website and Facebook page:
www.heavenandearthcommunity.co.uk
https://www.facebook.com/heavenandearthcommunity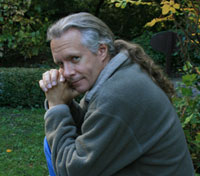 RAPHAEL
It is a blessing to have Raphael as our group guardian. He is an ego-less and humble light worker of little words. He has been involved with energy work the majority of his life and has studied a variety of healing energy modalities including QiGong, Quantum Touch, Reiki and Kahuna Ancient Rainbow Conscious Healing (ARCH). His spiritual path has provided him with a deep humbleness and appreciation of all life and Mother Earth, as a direct result of his relationship with the Blackfeet, the Ojibwa and the Lakota Nations. Raphael feels it is a blessing for him to be able to serve our groups with great attention to detail and logistics. Raphael and his life partner, Aluna Joy, reside in Sedona, Arizona. Read more about Raphael here:
http://healingswithraphael.com/


A PILGRIMAGE TO SACRED CALEDONIA - SACRED SCOTLAND
STONE CIRCLES AND SACRED ISLES
With Aluna Joy and Marcus Mason
August 19 - September 3, 2017
Contact us for the full 16 Day Sacred Scotland Itinerary
Contact us Here

Pricing for Sacred Caledonia - Sacred Scotland
Stone Circles and Sacred Isles
August 19 - September 3, 2017

DOUBLE ROOM: $5,299.00 USD Per Person
SINGLE Supplement Price: ADD $1,299.00 USD per person
There are a limited number of single supplements, and they are subject to availability.
Our group is limited to 27 adult spiritual pilgrims.

If group numbers fall to 16 to 19 paid pilgrims: There will be an added cost of $400 in the price as we lose hotel discounts.
(We don't think that this will be the case, and has never happened before.)

If group numbers fall to 15 and below paid pilgrims: There will be a total added cost of $800 in the price.
(We don't think that this will be the case, and has never happened before.)
Included in the Sacred Scotland Pilgrimage: All accommodations, meals as listed in the itinerary (15 breakfasts and 14 dinners), tipping for all meals included in the itinerary, tour vehicle and driver costs, all ferry and private boat hire costs, services of hired, expert guides, all entrance fees to archeological sites, museums, etc... listed on the itinerary, and applicable taxes. tea or coffee, depending on the hotel, may or may not be included for your dinner meal. Yes, we dislike this too, but in the UK, they all work this way! A vegetarian option will be available as one of the main course options. Aluna Joy and Marcus Mason will be providing their spiritual guidance. Raphael will be acting as group guardian, and supporting the group by handling logistics and any unexpected situations (heart donations for this trio are gratefully given and received at the end of the trip). Also included will be laughs, joyful tears, and the beginning of lifelong friendships . . . just about everything a spirit could want! Plus, spiritual growth that cannot be measured by any standard! We guarantee that you will never be the same!

Not Included in the Sacred Scotland Pilgrimage: Air travel fares from your home to and from the Glasgow International Airport (GLA) in Scotland. Transportation to and from our Glasgow hotel (only 5 minutes away from the airport) is not included. Taxis from our Glasgow Hotel to the Glasgow Airport cost approximately 7 - 10 English pounds / $9 - $13 one way. Meals not mentioned in the itinerary are not included. For some dinner meals included in the itinerary, tea and/or coffee is not included. Also, not included are light gratuities for the bus driver, bellboys, maids, etc... If you are called to tip, we ask that you offer it from your heart. Trip and Travel insurance, flight insurance, laundry, telephone calls, faxes, internet, alcoholic beverages, mineral and bottled water, soft drinks, and incidental expenditures are not included. Trip and travel insurance is advised to be purchased. NOTE: No lunches are covered during this pilgrimage. However, we will stop for lunch breaks that will either be stopping for an actual sit-down lunch or to pick up sandwiches for a picnic lunch.

Be informed that this is a remote trip, with weather that can change quickly. You know what they say in Scotland regarding the weather . . . "It is raining or it is about to rain", and we will be walking a lot. The packing list in the guide book that you will all READ, will reflect items you might need, but the weather God's are usually very good to us.







The SACRED IMPORTANCE of Isle of IONA
Isla na Druidhneach - Isle of the Druids - ISLE of the DOVE


It is said that on the Isle of Iona, the veil between earth and heaven are so thin that pilgrims here can easily access spiritual dimensions.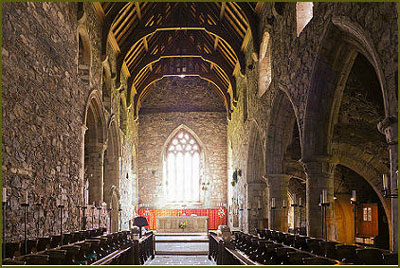 Iona Abbey
Deep Peace of the running Wave
Deep Peace of the flowing Air
Deep peace of the shining Stars
Deep Peace of the quiet Earth
Deep Peace of the Prince of Peace
to you and yours
An Iona Prayer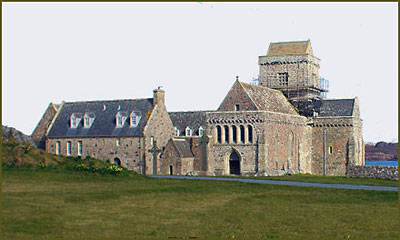 Iona Abbey
This unique island is sacred by many pilgrims from many cultures and is considered to be one of the most sacred places on earth. Legends state that the Stone of Destiny was brought to Iona by St. Columba and also state that Anna Grandmother to Jesus, Mary, the Mother of Jesus, Joseph of Arimathea, as well as Jesus and Mary Magdalene visited this sacred island and spread their teachings. This island is formed from some of the oldest rocks in the world, and is the center from which St. Columba converted most of Scotland and northern England to Christianity. Ionian Monks created the famous Book of Kells on this holy isle before withdrawing to the safer shores of Ireland. A tradition of royal burials including 4 Irish, 8 Norwegian and 48 Scottish Kings, and many chiefs and powerful clans, were laid to rest here.

Also on this island is Sithean Mor (a large fairy hill), also known as the Hill of Angels. There is also the Well of Eternal Youth associated with the 6th century St. Brigid of Ireland (The Islands of Bride). This well is nestled among rocks on the top of Dun I, the highest point on the Isle of Iona. ISLE of IONA is concidered by many to be the heart of AVALON!

Regarding King Arthur ... Author Adam Ardrey claims that instead of the romantic English king of legend who lived at Camelot, which is often said to be Tintagel, Arthur was actually Arthur Mac Aedan,the sixth-century son of an ancient King of Scotland. He also suggests that Arthur pulled the sword Excalibur from a stone at Dunadd near Kilmartin Valley (near Knights graves where we will be going to!), and was buried on the Isle of Iona, which he also declares to be Avalon. The assertions in his book Finding Arthur: The True Origins Of The Once And Future King are strengthened by the discovery in 2011 of what some experts believe is King Arthur's round table in the grounds of Stirling Castle. Ardrey says he not only believes Arthur is buried in Iona, but that he would love to see the site excavated to look for proof. Iona fits all the criteria. It is an island where numerous kings were buried. Other members of Arthur Mac Aedan's family were buried there too.

Many historians have attempted to link Arthur with Cornwall and Tintagel Castle, and in 1998 an ancient stone bearing a sixth-century inscription similar to the name Arthur was unearthed at the castle, the mythical birthplace of the legendary king. It was hoped that the discovery could prove that King Arthur had his headquarters at the site of the ruined castle on the north coast of Cornwall, but the findings - of a piece of slate inscribed with the name Artognov - Latin for the English name Arthnou - remained inconclusive. But we can feel him there quiet clearly. However, in 2011 it was believed that Arthur's Round Table may have been unearthed by Glasgow University archaeologists investigating the King's Knot in the grounds of Stirling Castle. King Arthur is said to have been a Scottish King of the druidic "Old Way", the last of his kind holding out against a zealous Christian onslaught.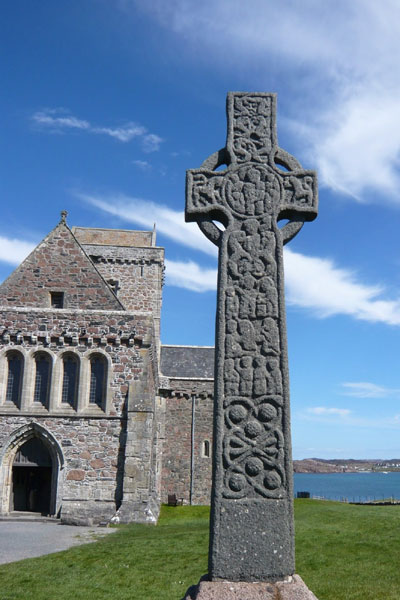 St. Martin's Cross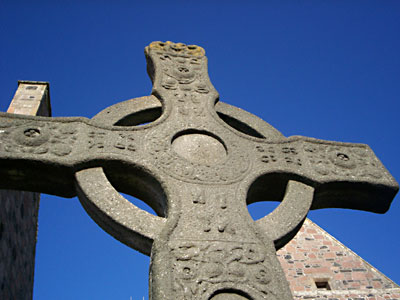 St. John's Cross
Other Interesting facts about places we are going and WHY!
"During The time of Christ, the British Isles possessed the largest number of universities, totaling 60, with 60,000 students under instruction. The elite of the Western world traveled to the British Isles and likewise, religious scholars from Egypt, Spain, Palestine and Scotland all met to exchange ideas. Egyptian Essenes had a working relationship with the British Druid Magi. Some Druids, such as those in Fortingall, Scotland had a sister school on Mt. Carmel, Palestine and were therefore linked spiritually and culturally. Even monks from Tibet visited the British Isles and vice versa. According to Barry Dunford, ". . . at the English College of Arms, The Heraldry Office at Jesus College clearly shows the grandmother of Jesus and her links to various kings of the British royal family."

"The great-grandparents of Jesus were born and lived in the area of Fortingall, Scotland, where one of the first "mother churches" is believed to have been located. His grandparents Joachim and Anna (Hannah) moved to Galilee, but the rest of the family remained in Scotland. Anna wasn't Jewish, but of both Celtic and Hebrew royal lineages."

"Even the highest initiates of the various mystery schools NEVER spoke the name of Jesus. Jesus was referred to as "THE DOVE," . . . The various names of Jesus, are in fact spiritual titles, all meaning roughly "light-bearer." The Isle of Iona is also known as The Island of the Dove.The Isle of Iona has at least 60 kings buried in its sacred ground. They were buried there because of the "The DOVE - The Christ frequency" is anchored there. Jesus is Jeshua in Tibet, India, and Greece. Christ or Christos is Greek. In Tibet, there is a St. Issa, in Gaelic it's Iosa, in Aramaic it is ISA, in Cornwall and Wales it is spelled Essa." On the Isle of Mull, we find Essa Hill. The sacred Island of Iona lies on the Fortingall (Christ Frequency) and Montrose (Rose) Ley lines axis. . . . This is where the surviving Grail son was born to Jesus and Mary Magdalene. It is believed that Christ personally attuned the island (Iona) to this perfect frequency (Christos frequency) for the purpose of initiates to receive the frequency.

The above excerpts are from the book titled "An End To All Disease & the Da Vinci Code Revelations" by Lt. Lawrence F. Frego, USNR (Ret).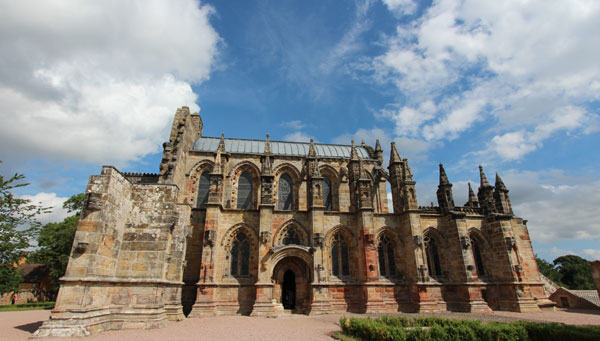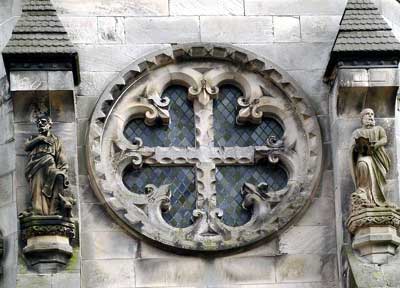 Rosslyn Chapel - from The Da Vinci Code fame
Stand in the presence
Though you cannot name it
By any name, or only one
Stand in the presence
Where the bread is given
Stand and sing
Were all our names are sung.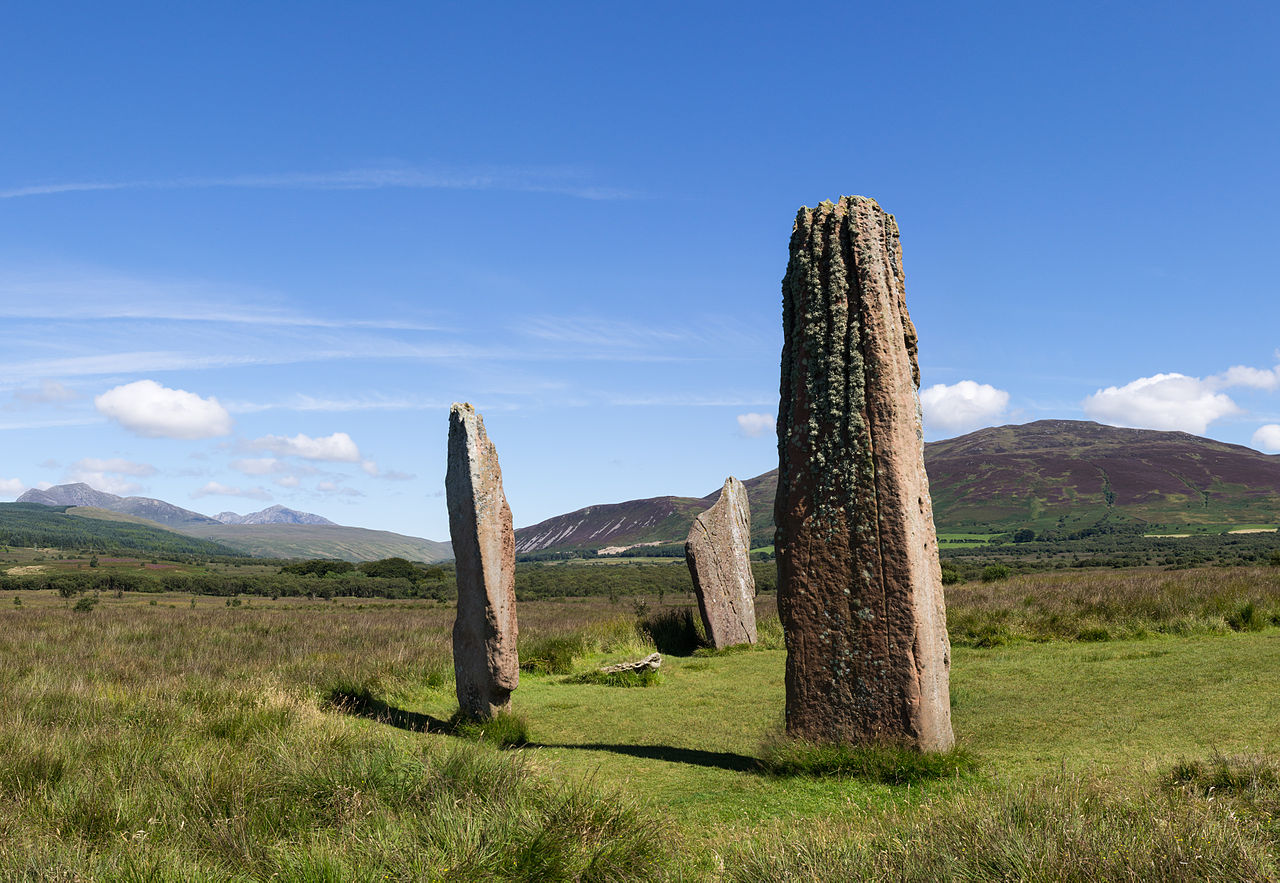 Isle of Arran - Machrie Stone Circle 2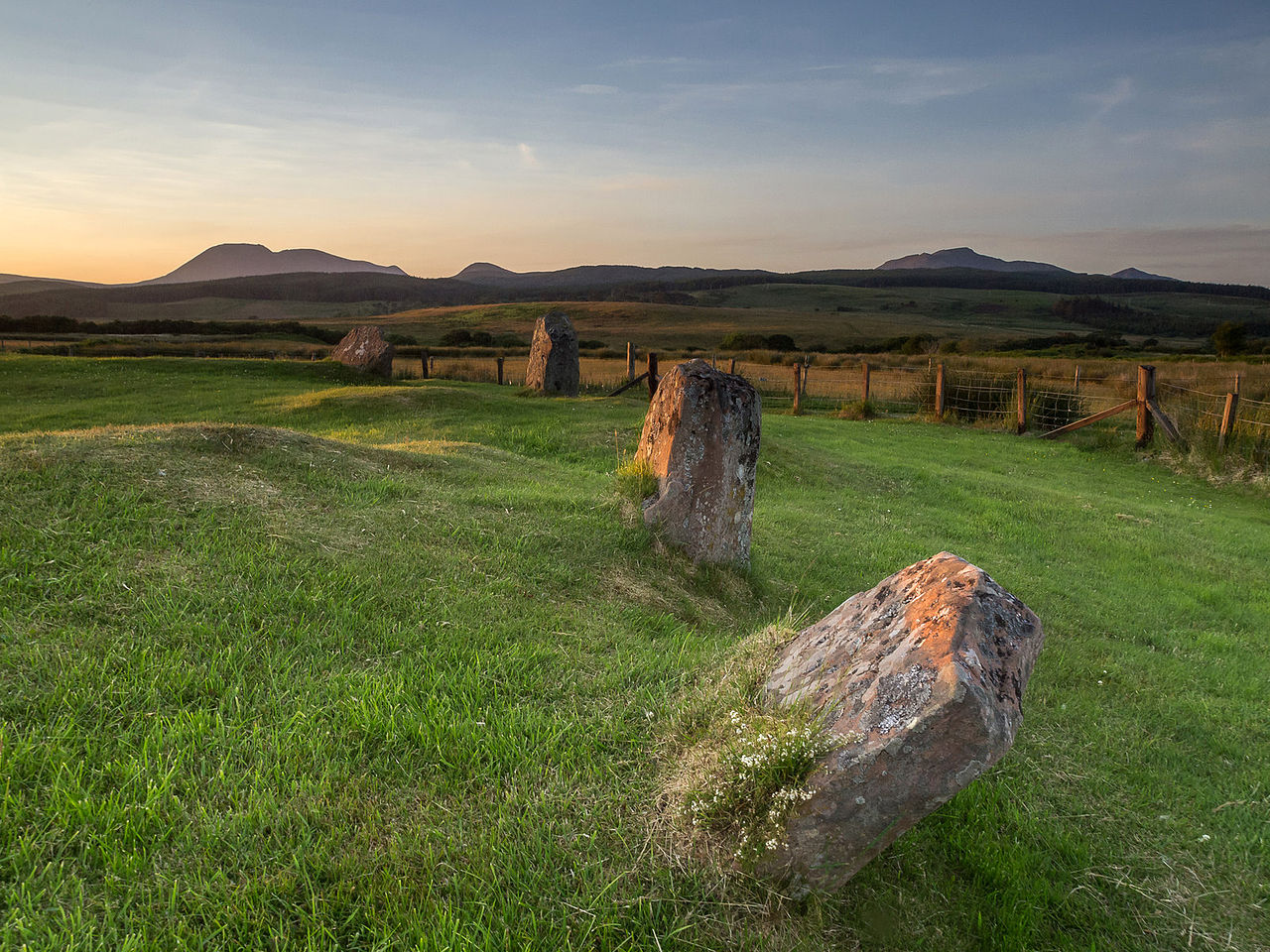 Isle of Arran - Machrie Stone Circle 10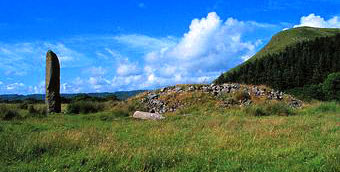 Kintraw Standing Stone And Cairn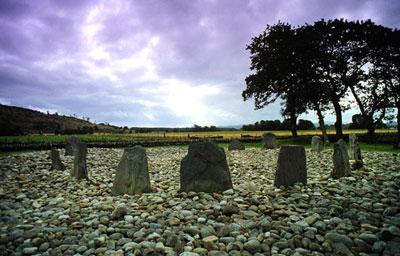 Temple Wood - Aluna's Favorite
And outside, in the depth of a timeless wood
Where you drive under trees as the sunlight dapples
is the green heart of magic, the other world
where everything is written, alive in silence
and you can become the unknown one you are again,
the creature, the dreamer, the witness . . . Till you emerge
and you will not harm with eye or hand,
and you will greet and grieve the wild ones as your friends.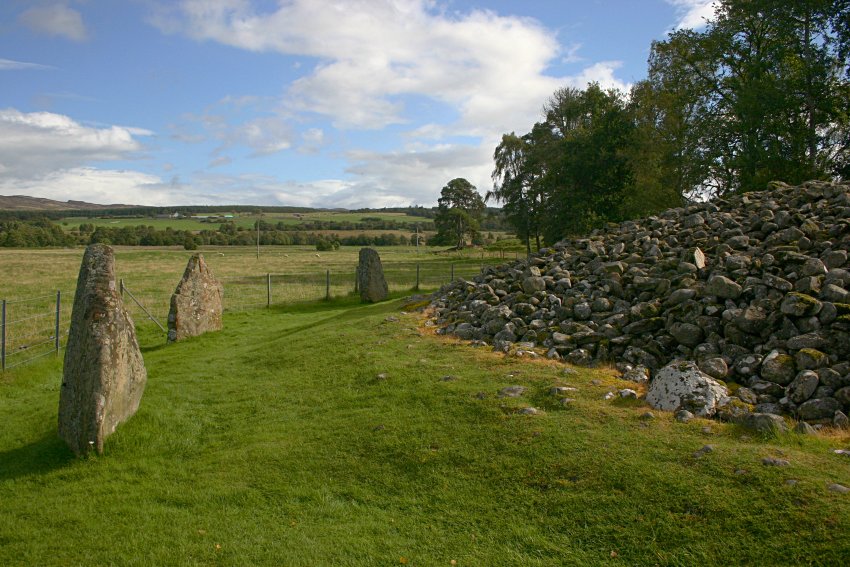 Corrimony Cairn and its 11 Standing Stones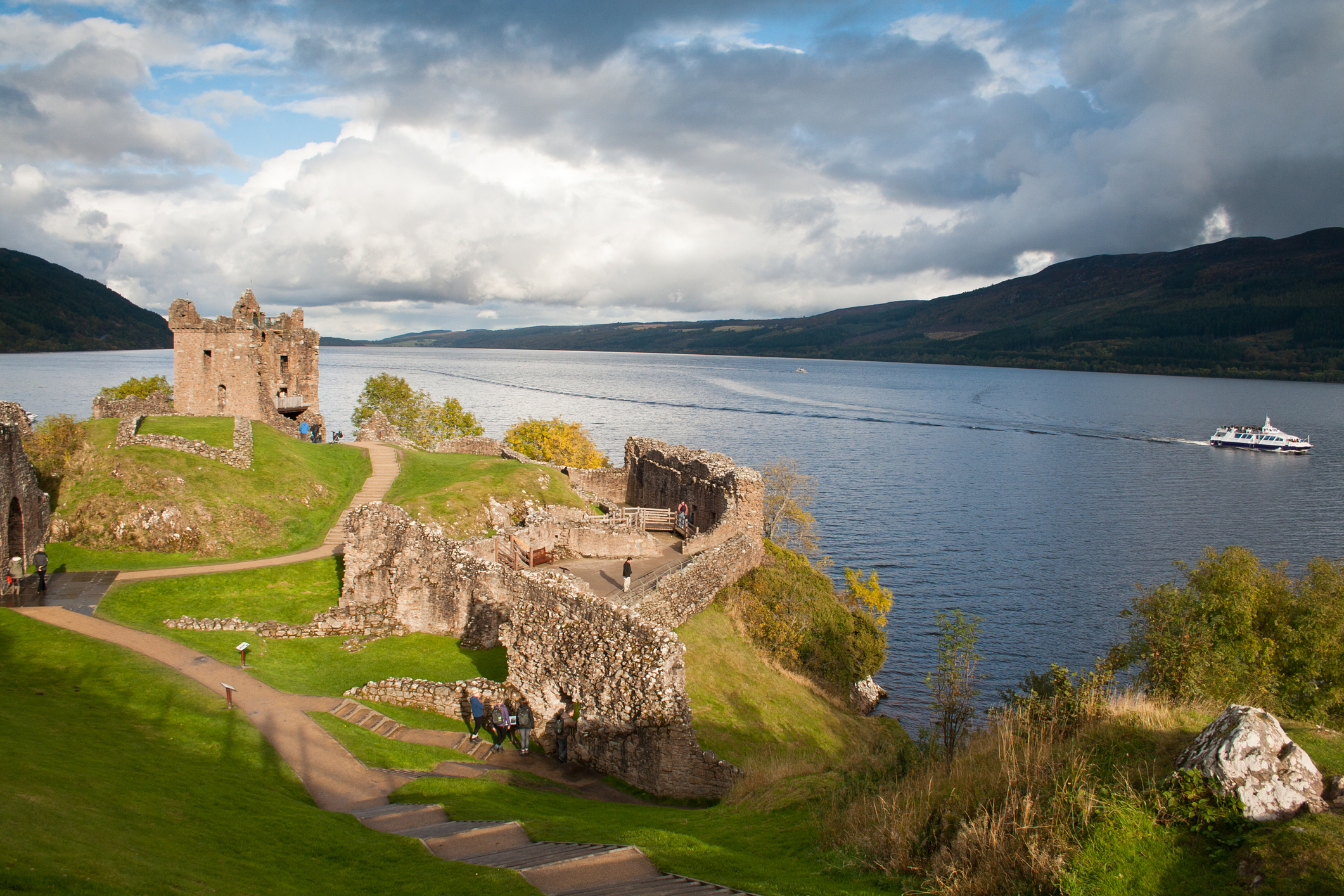 Loch Ness and Urquhart Castle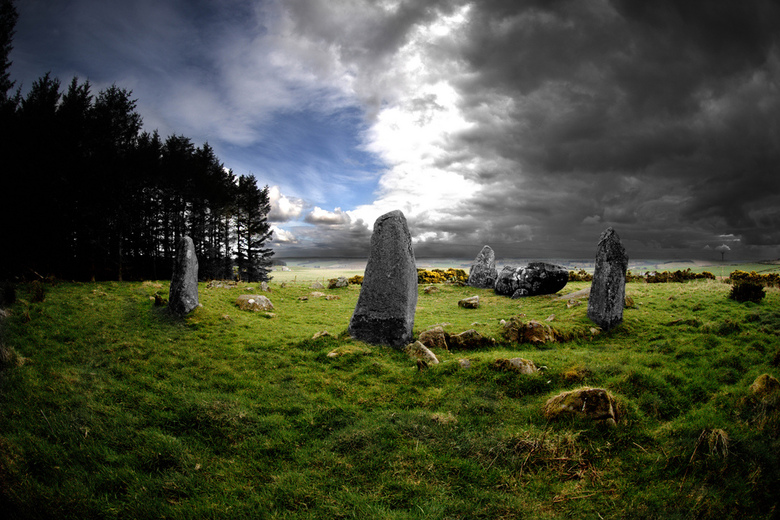 Aikey Brae Stone Circle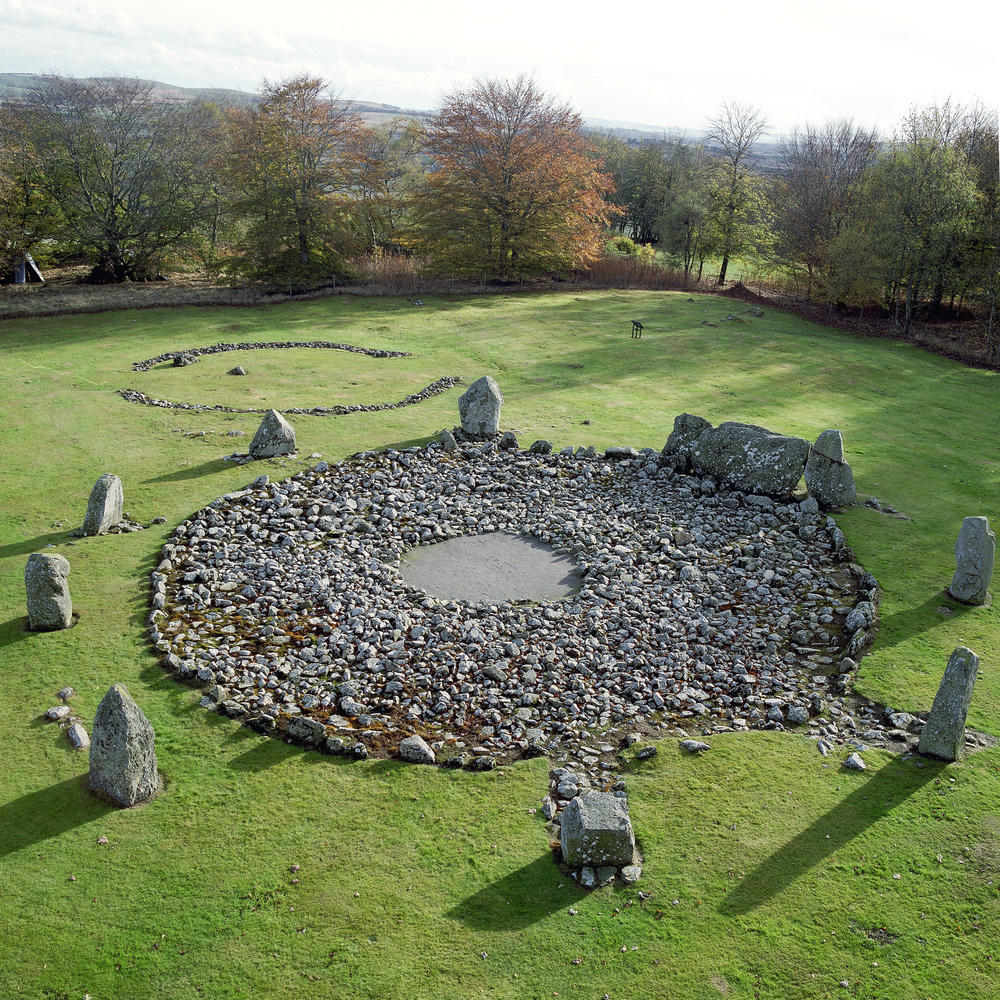 Loanhead of Daviot Stone Circle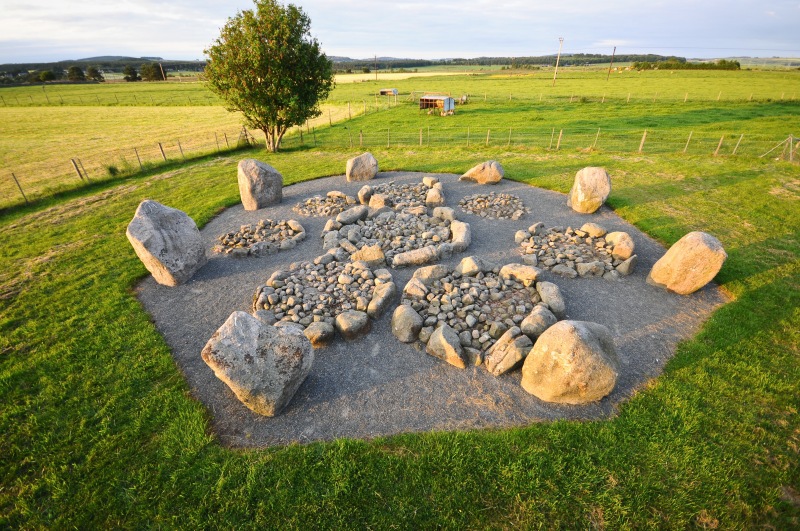 Cullerlie Stone Circle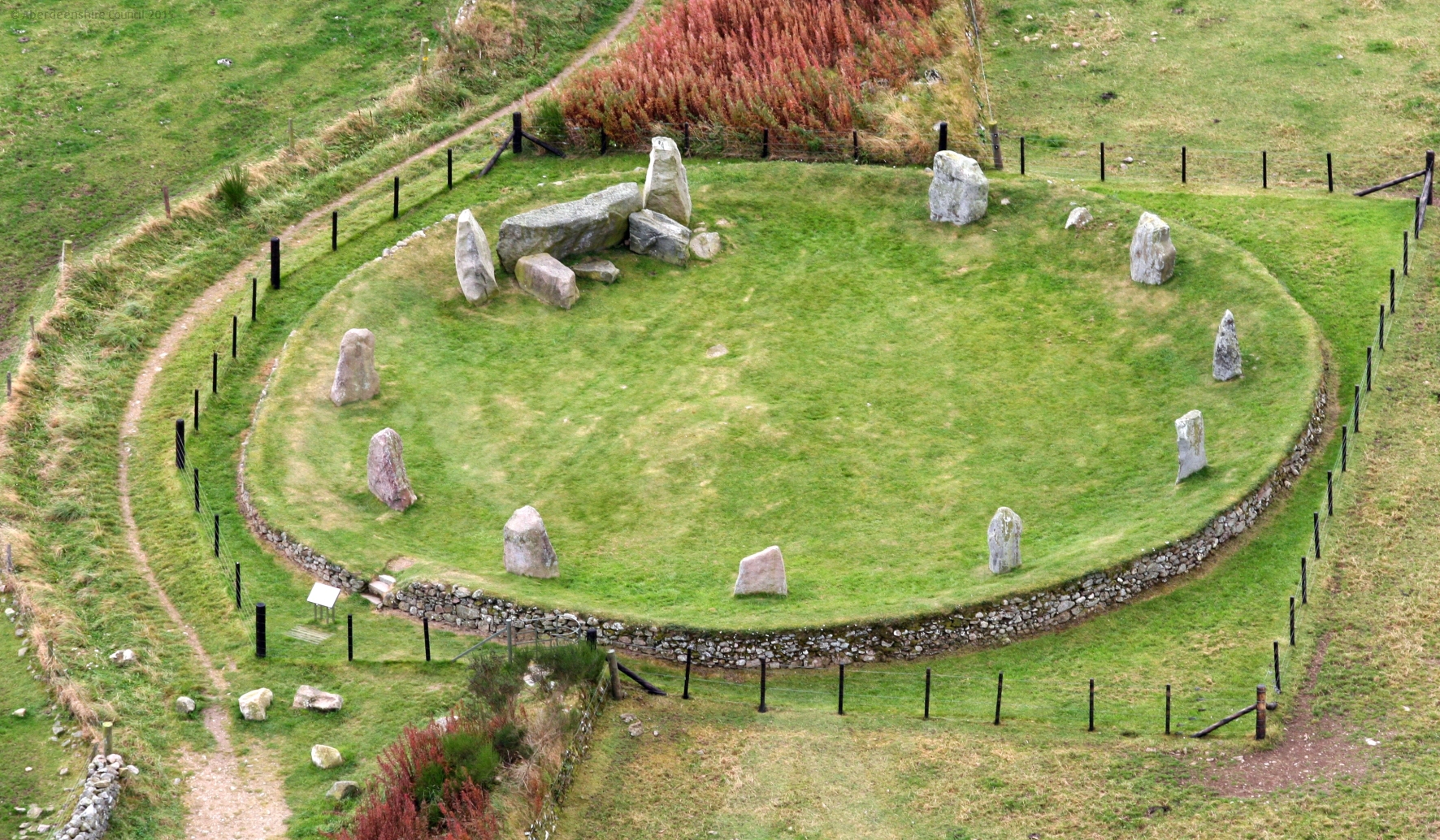 Easter Aquorthies Standing Stone Circle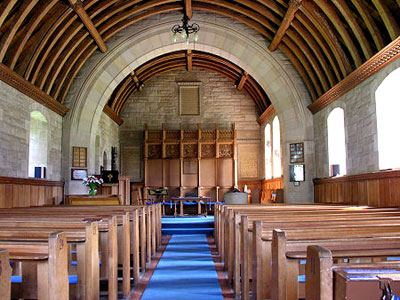 Fortingall Church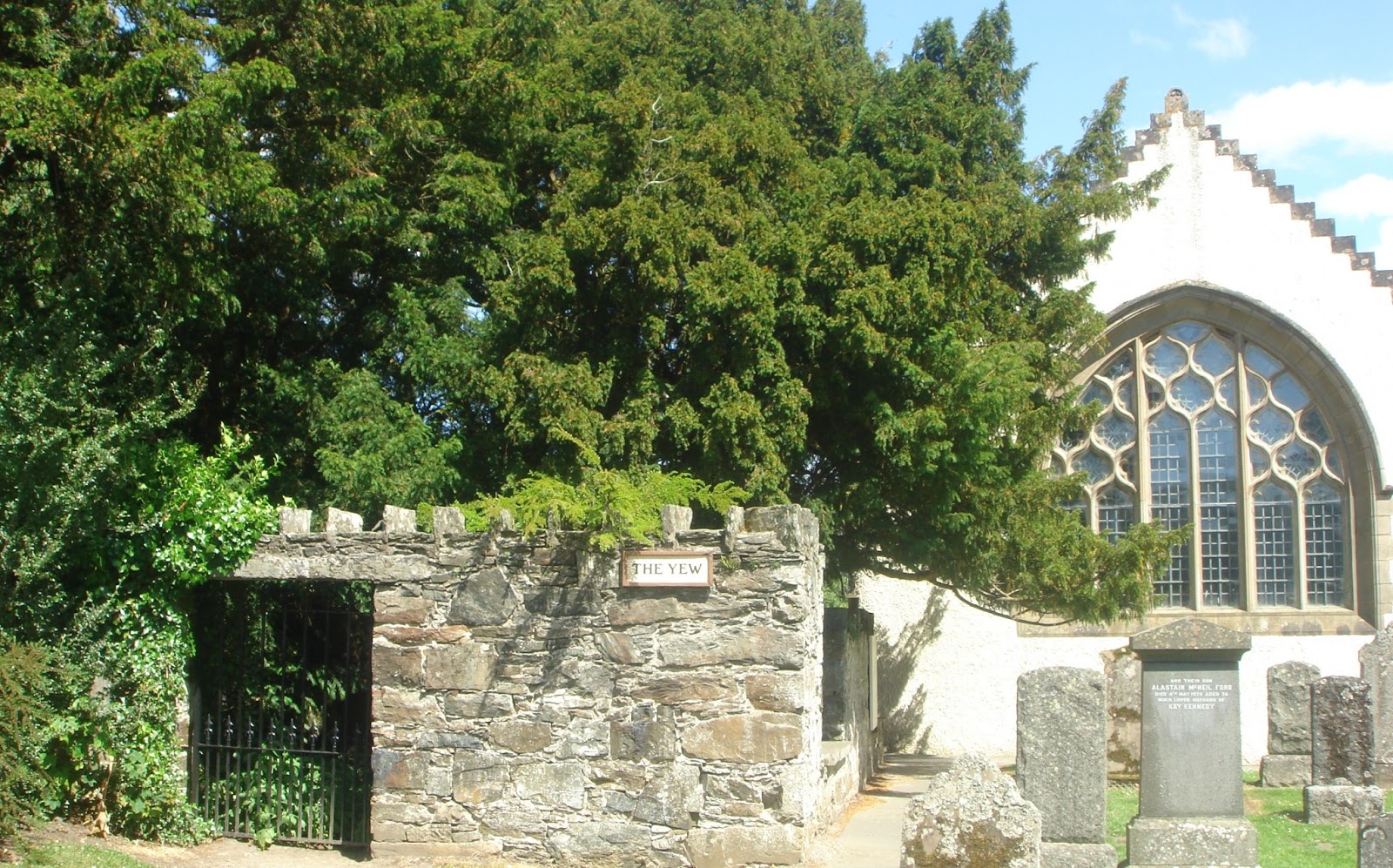 Fortingall Yew Tree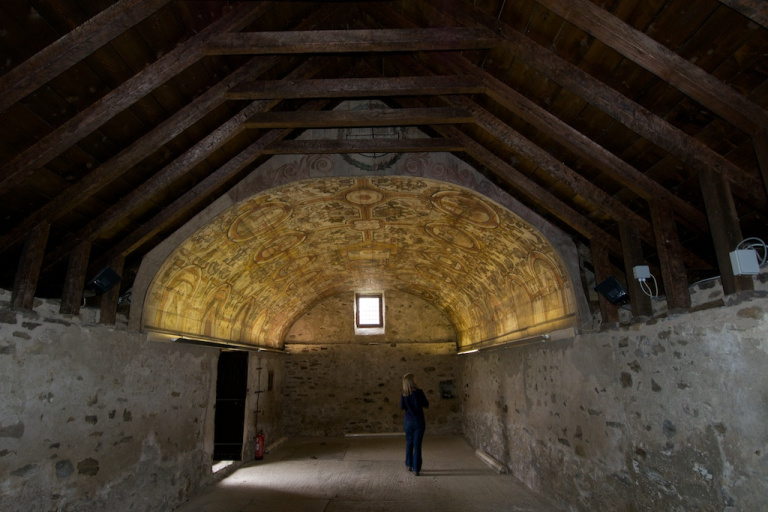 St. Mary's Church - Grandtully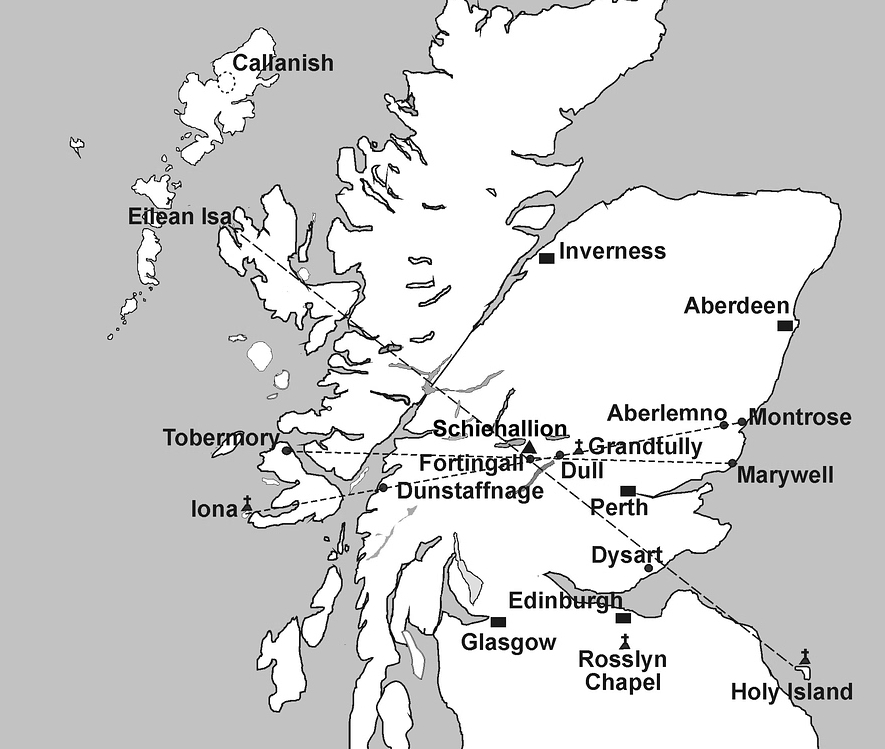 Ley Line Map Connecting Iona to Fortingall, and Fortingall to Mt. Schiehallion
(From "The Holy Land of Scotland" by Barry Dunford)
MOUNT SCHIEHALLION
Mount Schiehallion is considered holy by the Gaelic Highlanders. It is a sacred and mystical mountain exhibiting extreme grandeur and deep tranquility sending mystical energy to the entire Glen Lyon area. Its name in Gaelic is called "the Fairy Hill of the Caledonians". Mount Schiehallion is the geographical center of Scotland. This incredible mountain is one of five mountains in the world made entirely of quartz crystal. These quartz crystals can be found laden along the circumference of the mountain. Opposite the foot of Schiehallion is a pool on the river, that comes out of loch Rannoch, called the "Queen's Pool".
A myth of mysterious caves, extending from one side of the mountain to the other is echoed in other sacred lands as well. It is said that Templar Knights found refuge in the caves. Mount Schiehalliion has long been referenced as "Mount Heredom" by many throughout the centuries, such as the Druids, Celts, Templar Knights, Rosicrucians, Freemasonry, and the Royal Order of the Scotland, to name a few. There are strong, historical roots of Celtic ancestors, myths regarding it is an abode for supernatural beings, and mysterious cave openings are found on the sides of this incredible mountain. Mount Schiehallion is a noble, sacred mountain, an inner Earth, a repository of wisdom, spiritual illumination, sacred energy, magic and ancient mysticism. The three interconnecting ley lines traversing through Mount Schiehalliion, between the holy and sacred Isle of Iona and Montrose (Mount of Rose); between Tobermory (Well of Mary) and Marywell; and between Eilean Isa (Island of Jesus) and Holy Island (Lindisfarne), intersect at the central point of the sacred town of Fortingall.
It has also been said that Jesus and members of his family came to ancient Caledonia, now Scotland, and that Joseph of Arimathea, Jesus and Mary Magdalene traveled through these beautiful valleys and glens spreading their teachings, before crossing over to the Isle of Iona. This beautiful and dramatic hamlet filled with energetic ley lines, portals, the Divine Feminine, ancient teachings and links to the Knights Templars and Mary Magdalene, has been referred to as the one of the most sacred and spiritual sites in the heart of Scotland.
Text and references above from Maggie Marullo & The Veil of Time
www.theveiloftime.com
O! if there be on earth a Paradise,
Where righteous souls in glory wait in trust
Till the sweet resurrection of the just,
Methinks that region round Schiehallion lies,
And that good angels, hovering o'er its cone,
Impart to it that chaste and heavenly tone.

I love to view Schiehallion all aglow,
In blaze of beauty 'gainst the eastern sky,
Like a huge pyramid exalted high
O'er woodland fringing round its base below;

(From Schiehallion by Rev. John Sinclair)

We think, sometimes, there's not a dragon left.
Not one brave knight,
not a single princess gliding through secret forests ...
What a pleasure to be wrong.
Princesses, Knights, Enchantments and
Dragons, Mystery and Adventure ...
not only are they here-and-now,
they're all that ever lived on earth!
Masters of reality still meet us in dreams to tell us that
we've never lost the shield we need against dragons,
that blue-fire voltage arcs through us now
to change our world as we wish.
Intuition whispers true:
We're not dust, we're magic!"
~ Richard Bach