Sacred Site Essences

Sacred Site Essence Blends

Spiritual Pilgrimages

Star Elder Sessions

Books / Mayan Calendars / Astrology / Converters

Who are the Star Elders

Articles on Planetary Transformation

Articles on Mayan Cosmology

Articles written by Elders

FREE Newsletter!

Facebook

You Tube

Heart Donations

Contact

Base Camp

Help us Support others
who deserve more of Spirit's abundance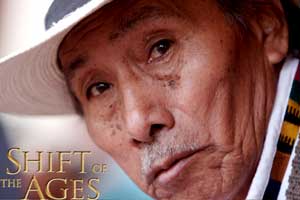 The Shift of the Ages DO YOU WANT TO KNOW WHAT THE MAYA SAY ABOUT 2012?
Don Alejandro Cirilo Perez Oxlaj is a 13th Generation Quiche Mayan High Priest, Itinerant Ambassador of the Indigenous Pueblos Mayas, Xinca and Garifuna of Guatemala, and President of the National Council of Elders Mayas, Xinca and Garifuna. He has commissioned the production of this film in order to reveal sacred visions, concepts, and information. Shift of the Ages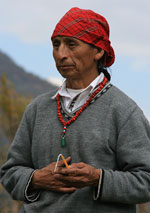 Guatemala ~ Rigoberto Itzep Chanchavac and Mision Maya Wajshakib Batz
NEW VIDEO! K'iché Maya Priest & Day Keeper, Rigoberto Itzep Chanchavac speaks to us about the prophesied Mayan calendar date Dec, 21st, 2012, and it's impact on mother Earth and humanity. See 3 part video at http://www.youtube.com/feelthelove2012.
Supporting Maya Tradition for Children in Guatemala. Mision Maya Wajshakib Batz help Children, develop mayan education, study K'iché Mayan Cosmovision, and promote intercultural exchanges.



Guatemala ~ ADOPT-A-VILLAGE
The Children of the MAYA need you. Please help them to survive. The mission of Adopt-a-Village is to empower the Mayan people of northwest Guatemala by providing training and resources so they may develop improved education and health conditions in their communities. Adopt-a-Village in Guatemala 501(C)3 small independent grassroots Guatemalan charity that aids impoverished Mayan families of northwestern Guatemala, most of whom are returned refugees from that country's long-standing 36-year civil war.



Mexico ~ Food drive for the Tarahumara Indians of Mexico
Richard Fisher has personally delivered over 116 tons of food to the Tarahumara. He raises the money for the food by contributions, profits from his book and by sponsoring the legendary Tarahumara Race Team and a Tarahumara Dance Group in the Southwest United States .... but much more help needed.



Peru ~ Casa de Milagros
Casa de Milagros is home for orphaned children in Peru, that is a very loving wholistic community that heals and educates beautiful abandoned Peruvian children. They are always in need of your tax deductible donations.



Peru ~ House of the Children
House of the Childrenis dedicated to supporting the indigenous children and families in context to their cultural and environmental needs in the Manu Rain Forest of the Southeastern Peruvian Amazon. http://www.houseofthechildren.org



Peru's Challenge
By making a one-off or monthly contribution to any or all of the Peru's Challenge Funds, you will be directly supporting the local communities of Peru and helping them develop schools and communities for their future sustainability. All administration costs are covered by our volunteer travel program therefore your total contribution (minus bank transfer fees) goes directly to the nominated cause.



USA ~ Make a difference for Lakota Children
Since 1927, St. Joseph's Indian School has provided care and education for Native American boys and girls. St. Joseph's Indian School's stated mission is to provide for the basic welfare of children (food, clothing and medical care) with special emphasis on the spiritual, emotional and educational development of each child, while respecting their culture and heritage


Sacred Site Essences

Sacred Site Essence Blends

Spiritual Pilgrimages

Star Elder Sessions

Books / Mayan Calendars / Astrology / Converters

Who are the Star Elders

Articles on Planetary Transformation

Articles on Mayan Cosmology

Articles written by Elders

FREE Newsletter!

Facebook

You Tube

Heart Donations

Contact

Base Camp