NOTE . . . We do not plan the spiritual aspects of a trip in advance, since we understand that Spirit moves in the moment. For this reason, the itinerary might change slightly. However, based on prior trips, rest assured that there will be time for meditation, teachings / messages / channelings, and ceremony (if allowed) as Spirit guides us through-out the pilgrimage. We hope this helps you decide if this adventure is right for you. On a 3D level, this is where we will be each day:



EGYPT ITINERARY
October 9th - 20th, 2018
B = Breakfast Included. L = Lunch Included. D = Dinner Included.



Day 1, Tuesday, October 9 ~ Arrive in Cairo:
You will arrive at the Cairo Airport according to your flight time, where you will be met by our Tour Managers. They will assist you through customs and immigration before transferring you to our opulent accommodations located right in front of the great pyramid . . . the Mena House Hotel. Overnight at the Mena House (No meals are included this day).

Day 2, Wednesday, October 10 ~ Opening Circle / Egyptian Museum / Welcome Dinner:
After Breakfast, we will have an opening introduction circle. We will then visit the Cairo Museum . . . A collection of over 200,000 ancient Egyptian artifacts dating back to 4,000 B.C.. Visiting the museum is an opportunity to see the statues and artifacts that originally were in the temples; like seeing the original furniture designed for a house. This paints a fuller picture when you go the sites. One of the highlights of this museum is the visit to the treasures of Tut-Ank-Amon. There you will experience first-hand the different periods of ancient Egypt and the individual artistic and architectural styles of each period. There will be time to explore the museum on your own. Lunch. Latr this day, you will enjoy our first dinner together and experience Egyptian hospitality, and receive an orientation for tomorrow morning. *** Tomorrow, after our private visit to the King's Chamber, we leave for Aswan. You will want to pack up this evening. Overnight at The Mena House Hotel. (B, L, D)

Day 3, Thursday, October 11 ~ Great Pyramid / Sphinx / Aswan / Afandina:
This morning, we have a special, private visit in the Great Pyramid King's Chamber. Here, we unite our energy with those who have come before us, and those who will come after us, as we embrace the powerful initiatory transformation it offers. Afterwards, we then have a private visit at the Sphinx. Following our time at the Sphinx, we will have breakfast at our hotel. Then we check out of our hotel, and take a one hour flight to Aswan. Aswan city is considered to be everyone's favorite Egyptian city. Beautiful and peaceful, it is called the "Pearl of Egypt". Upon arrival, we will check into our beautiful hotel, the Movenpick Aswan Hotel. Overnight on The Movenpick Aswan Hotel. (B, D)

Day 4, Friday, October 12 ~ Integration Day / Afandina / Felucca Ride / Elephantine Island / Aswan Market / Cotton Shop / (Optional: Abu Simbel):
Today will be an integration day (Rest is very important for integration of energies). After breakfast, we start by checking into our beautiful, private Yacht, the Afandina. Then we will enjoy a relaxing felucca ride and sale around Elephantine Island where the Ark Of The Covenant was stored before being moved to Ethiopia. We will also explore the colorful, Nubian Market of Aswan, and shop at one of Egypt's finest cotton shops . . . and/or simply hang out on the Afandina. Overnight on The Afandina.
OR
Abu Simbel ~ For those people wanting to visit Abu Simbel, you will have the ability to visit Abu Simbel this day instead of doing the above mentioned things. You will depart the hotel very early (approximately 4:30am). Travel to Abu Simbel and visit this beautiful and amazing Temple. You will return back to Aswan around dinner time. (No additional cost). Overnight on The Afandina. (B, L, D)

Day 5, Saturday, October 13 ~ Philae Temple / Sail to Kom Ombo:
In our private, sunrise meditation and ritual, we return to the source of all that is: the Great Mother Isis at Philae. Philae is home to the Immortals and Isis. We receive their blessings at sunrise at the beautiful island temple at Philae. The presence of Isis and the Immortals is palpable in the inner Holy of Holies of this temple. Afterwards, we will return to the Afandina for breakfast, and begin to sail to Kom Ombo. At Kom Ombo, we will visit the only dual temple in Egypt. This dramatic temple, poised between the edge of the river and the encroaching desert sand, was dedicated to two gods: Sobek, the crocodile god of strength, fortitude, fertility and rebirth, and Horus, the great protector and victor over darkness. Horus is the hawk-headed son of Isis and Osiris. We will dock our Afandina at an island near Kom Ombo for the night. Overnight on The Afandina. (B, L, D)

Day 6, Sunday, October 14 ~ Sail to Edfu / Edfu Temple:
Today we sail to Edfu, where we will have an early evening visit to the Temple of Horus. The Temple of Horus is one of the most beautifully preserved Temples in Egypt. Here, we follow the path of the hero's quest as we learn how Horus and his followers conquered darkness, and we see the sacred marriage of the king and queen as the embodiment of Horus and the Goddess Hathor. The side chambers of the temple show the complexity of the rites that include a healing chamber, a perfumery, and a singer's room. One chamber, called the House of Life, stored all of the sacred texts used in seasonal and daily rituals. We spend the night on an island near Edfu on the Afandia. Overnight on the Afandina (B, L, D)

Day 7, Monday, October 15 ~ Sail to Esna:
Today we sail all day. We will gather on deck to share our experiences as we sail to Esna, and delight in watching the timeless beauty along the Nile. Plenty of time to journal, meditate, and get to know new soul family members. Overnight on the Afandina. (B , L , D)

Day 8, Tuesday, October 16 ~ Sail to Luxor / West Bank/ Hatshepsut / Valley of the Kings:
This morning we continue sailing to Luxor. After lunch, we visit Deir el Bahari, the funerary temple of the female pharaoh Hatshepsut. Afterwards, we will also visit the Necropolis of Thebes on the West Bank of the Nile (The Valley of the Kings). The West Bank holds the tombs of the pharaohs that are inscribed with sacred transformative texts, including the books of knowing light and dark. Here are the tombs of Tutankhamun, Ramses III and VII, Seti I, Thutmosis III and many others. We will also stop at the Colossi of Memnon. Shopping at the gold shop. Overnight on the Afandina. (B , L , D)

Day 9, Wednesday, October 17 ~ Karnak Temple / Luxor Temple:
This morning, we tour Karnak . . . one of the largest temple complexes in the world. Karnak recalls us to the powerful acts of creation, of beginning anew, and of building on the divine plan. It has been home for more than 3,500 years to the living statue of the lioness goddess, Sekhmet. Spirit providing, we will be allowed access to her private temple, and Sekhmet will activate our mystery school rites of passage. We then return back to our home on the Nile, The Afandina, for breakfast followed by more integration time. This evening we visit the Temple of Luxor (also known as "The "Temple of Man") floodlit at night. We will awaken each chakra as we walk through the chakras of the temple. Overnight on The Afandina. (B, L, D)

Day 10, Thursday, October 18 ~ Dendara Temple / Luxor Market:
After breakfast, we visit the exquisite Dendara Temple dedicated to the Hathors . . . the goddesses of abundance, love and joy (One of Aluna's favorite temples). The temple is built with a zodiac ceiling that recalls the origins of the world. It is also home to the great Goddess Nut . . . The mother of creation. On the rooftop, where Hathor priests and priestesses gathered for their celebrations thousands of years ago, we reconnect to our divine creative force and plan. In the afternoon, we will explore Luxor Market. Overnight on the Afandina. (B, L, D)

Day 11, Friday, October 19 ~ Flight from Luxor to Cairo:
This morning we take our short flight back to Cairo, and check in to the Le Meridien Cairo Airport Hotel. We will have an early evening closing circle followed by our Farewell dinner. Overnight at the Le Meridien Cairo Airport Hotel (B, D)

Day 12, Saturday, October 20 ~ Final Departure for Those Not Going to Petra:
Following breakfast, group members will take their final departures back home. (B)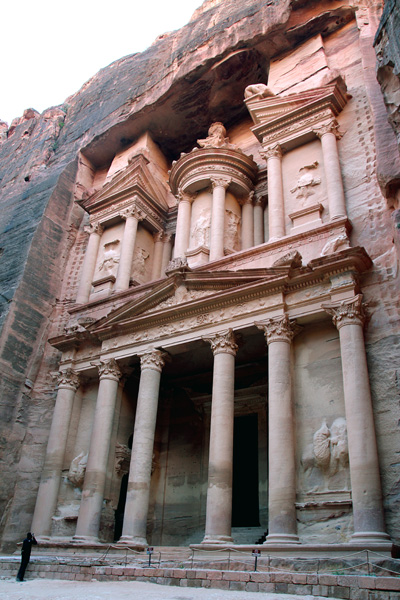 PETRA, JORDAN EXTENSION ITINERARY
October 20 - 24, 2018
Exploring Madaba, Little Petra, and Petra!
B = Breakfast Included. L = Lunch Included. D = Dinner Included.
Day 1, Saturday, October 20 ~ Flights to Amman, Jordan / Madaba / Petra:
This morning we will load our excess baggage onto Quest Travel's bus to leave in Cairo. We will then take an early morning flight from Cairo to Amman, Jordan's Queen Alia International Airport. Upon arrival we will be met by a Quest Travel Representative who will assist us through immigration and customs. We then drive to to Madaba where we will see an ancient and unique Mosaic Map of Palestine. After lunch, we will continue to Petra. Overnight at the Petra Guest House Hotel. (B, L, D)

Day 2, Sunday, October 21 ~ Full day in PETRA:
Today, the entire day is dedicated to visiting the lost Nabatean city of Petra. We will pass through the fabled SIQ, an immense sandstone valley, which opens out to reveal the Treasury building. From here we can continue on to see hundreds of ancient Temples, including the Monastery, many Royal Tombs, Roman theatres and houses. Overnight at the Petra Guest House Hotel. (B, L, D)

Day 3, Monday, October 22 ~ Full day in Little Petra:
Today we will have full day to explore Little Petra (Siq al-Barid). Overnight at the Petra Guest House Hotel. (B, L, D)

Day 4, Tuesday, October 23 ~ Drive to Amman, Jordan / Flights to Cairo:
Early morning departure and drive to Amman, Jordan for our flights back to Cairo. Upon arrival into Cairo, we will pick up our excess luggage from Quest Travel, and check into the Le Meridien Cairo Airport Hotel. After checking in, we will have an early evening closing circle followed by our Farewell dinner. Overnight at the Le Meridian Cairo Airport Hotel. (B, D)

Day 5, Wednesday, October 24 ~ Final Departure:
Following breakfast, we will take our final departures back home. (B)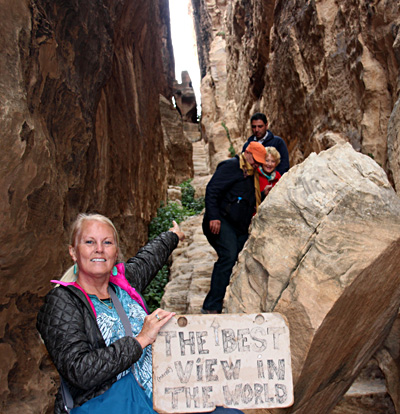 Petra, built for the sun gods? Some insights and video here . . .
http://edition.cnn.com/2014/05/18/world/meast/petra-built-for-the-sun-gods/index.html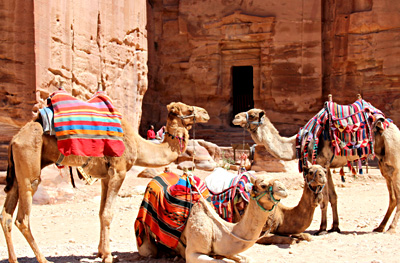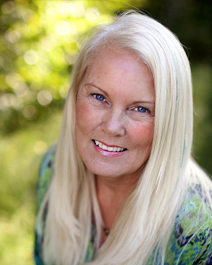 Aluna Joy Yaxk'in was literally born awake and in the company of her guides, the Star Elders. Today she has evolved into an internationally known author, spiritual life coach, sacred site guide, alternative historian, ordained minister and modern mystic. In the Inca world, Aluna is considered a Qawaq (cow-wak), a clairvoyant or seer of living energy. Aluna acts as a spiritual archaeologist using her clairvoyant / clairsentient gifts to excavate messages from the masters of ancient, enlightened cultures to uncover what affect this has today on humanity and the collective consciousness. Aluna coined the term "sacred site junkie" because she is one herself. After her first trip to Tulum, Mexico, her life changed dramatically, and she was sent on an entirely different path in her life. Since this time, her work has been influenced by uncountable shamanic experiences in sacred sites of Mexico, Guatemala, Belize, Honduras, Peru, Bolivia, Egypt, Greece, England, Scotland, Australia and New Zealand. Aluna has been leading groups in the Maya world since 1986, the Inca world since 1996, the Celtic world (England and Scotland) since 2007, and the Egyptian world since 2008. Aluna offers Star Elder Sessions, a free newsletter and formulates Sacred Site Essences. She is the author of "Mayan Astrology" and her articles have been published worldwide. She is well known for her down to earth, accepting attitude that makes each person feel like they have come home. She inspires and encourages others to recognize and accept their own authentic divinity and connection to the Creator. "Our groups are family, and each one is a teacher and also a student. We work together as a team to unravel the sacred mysteries of life."
Facebook: http://www.facebook.com/alunajoyyaxkin
YouTube: http://www.youtube.com/user/feelthelove2012
Read more about Aluna Joy here http://alunajoy.com/aluna.html
Read Aluna Joy's writings here http://alunajoy.com/articles.html



Raphael has been involved with energy work the majority of his life. He has studied a variety of healing energy modalities including crystal energy work and QiGong. He is certified in Quantum Touch, and Kahuna Ancient Rainbow Conscious Healing (ARCH), and is an Angelic Reiki master. As a direct result of his relationship with the Blackfeet, the Ojibwe and the Lakota, his spiritual path has provided him with a deep appreciation of "Mother Earth". "I consider myself to be very blessed to be able to continue my spiritual studies by traveling to sacred sites, with my life partner Aluna Joy, to tune into the different energies of each site. These sites have included The Black Hills, Bear Butte, Mount Shasta, Tulum, Palenque, Tikal, Copan, Machu Picchu, Avebury, Stonehenge, Callanish, Rosslyn Chapel, Egypt, Petra and of course my home base . . . Sedona."~ Raphael http://healingswithraphael.com/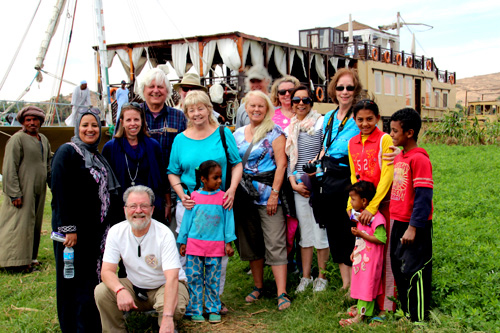 Our most recent group took on some very strong work, thus the name "Duality Busters", but we had another nick-name for ourselves, "The Zippers".
We can't explain this; you just had to be there.
Spirit Guided Focus for this Pilgrimage


We Are Entering a New World Consciousness.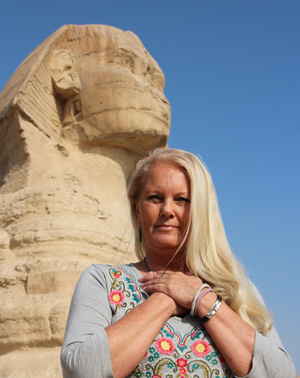 Over the years that I have been traveling to Egypt, I began to notice that what happens here, and what we learn in this indescribable land, has consistently proven to be a precursor to what will transpire out in the world. Egypt and its powerful temples spiritually catapult us into the near future as an initiation and spiritual preparation for what is coming soon. These pilgrimage dates were specifically chosen to take place at the very culmination of a yearlong process that began with Jupiter entering into Scorpio on October 8, 2017. The world that we are in now, and the focus for this pilgrimage (written one year prior to the trip dates), may be unrecognizable by the time we land in Egypt. I only know this now, because I am told this is so; but I am sure that I will be surprised, wiser and uplifted by our experience together.

We are focusing this pilgrimage on the grand finale of a year-long process of recalibration into a new global consciousness. This recalibration has accelerated massive and twisted polarization only to bring all things back into the light that are out of alignment. Whatever is truly seen becomes liberated and healed. Acknowledging the reality and being self-responsible makes us warriors, healers and liberators of old illusions.

What our world will look like after such a profound recalibration is unknown to us at this time. I know Egypt reveals clues from the future. Most sacred sites emit energy from the future, and this energy then washes over the Earth to every single corner of life. What happens in Egypt never stays in Egypt; it ripples like golden light across the world, transforming everything in its path.

This pilgrimage's intent is to inoculate ourselves in this golden light, and seal in a new world consciousness into this newly birthing paradigm. It helps us learn to be better examples and teachers and leaders of a new way, because of our experiences here, we have already felt the direction of the new way coming. By our experience, we share this wisdom back into the collective consciousness. We learn to LIVE this new truth.

Right now another path is being created for us, and Egypt will not only activate this within, but anchor it into our very being. It reminds us that no matter how unbalanced reality becomes, the universe always self-levels, just like the great ocean. Those that have done their inner work, lived from the heart, and are actively working to evolve their consciousness, will find themselves in the calm eye of a very big storm. We know that there is no destination, only a path that leads to a more compassionate, loving, peaceful place.

As we exit the other side of this global dark night of the soul, we will embody a new higher frequency, and experience a realization of this new world consciousness. With this realization, we can help bring balance back into humanity's hearts, and live from this new consciousness. We will rise up out of the illusion of powerlessness, and enter into true divine light . . . the golden light of who we truly are.

The old shackles that have been around the Divine Feminine, the creative energy of the universe, have rusted and fallen off. The Great Mother, like our Mother Sekhmet, is roaring her strength again in the hearts of every woman, man and child. This is bringing back authentic, universal compassion, and support to all life.


We are our own ancestors returned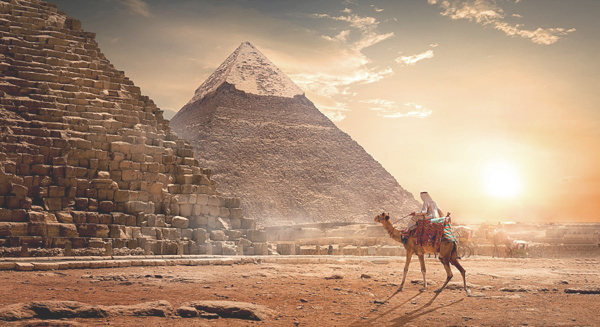 Please join us on our next Egyptian / Jordanian Spiritual Pilgrimage. We will dive deep into ancient mysteries and into the purest alchemy of the ancients of ancients to awaken the modern mystic that YOU TRULY ARE! This pilgrimage can and will change your life. We are not saying this lightly by the way. Please come to a culture that lives and breathes the Spirit of Joy, Love and Liberation. YOU are invited to a quest to be RE-BORN in the refined and powerful, LOVING energies of Mother Sekhmet, The Immortals, The Hathors, Thoth the Atlantean, Goddess Nut, Isis, Osiris, Horus, Akhenaton, Mother Mary, Mary Magdaline, Jeshua and the Star Elders . . . and more.

In October of 2018, we invite you to join us on an adventure to another world, on a special pilgrimage to the ancient mother lands of Egypt. The ancient sites that we visit are very much still alive, and their energy is quite tangible, even if you think that you are a novice to the spiritual path. The only pre-requisite for this pilgrimage is an OPEN HEART and HUMBLENESS. That is it! We are at the beginning of something new, and you are a part of this new beginning. There is nothing you need to do but answer the call of your heart.

Over the course of two powerful weeks, we will travel to many sacred temples and their Holy of Holies. These sacred places were set aside for the spiritually elite in the ancient past. Now, in the age of Unity and Oneness, anyone can visit and access the wisdom of the ancient past for building our collective future. We will visit the temples of Isis and the Immortals, Osiris, Horus, Mother Sekhmet and Hathor. You will feel their hearts beat with yours, and they will speak to you. Every temple holds surprising pearls of wisdom and unexpected gifts for your open heart. We never know where the magic will happen, but we do know it always does. The many awe inspiring temples and the etheric presence of the ancient Gods and Goddesses of Light are waiting for you to assist you in your arrival and awakening.

Each day of this journey has been time tested and honed perfectly to maximize and support your personal initiation. Our goal is to give you an opportunity for you to come home to yourself, and enter into the mystery and wisdom of this ancient world. We deeply intend that you will be connecting with your authentic wisdom and your clearest purpose that will change your life in ground-breaking and lifelong ways. Because of our small group, our flexible schedule, and our incredible staff, we will visit each site at the most favorable time to maximize privacy and solitude. Some of the sites we go to are reserved in advance and are guaranteed to be available for ceremony just for our group!

We will have a great opportunity with a private, pre-dawn meditation in the King's Chamber, and then we will anchor this experience between the paws of the Sphinx. This will launch us into multi-dimensional worlds for the remainder of the pilgrimage. During the entire pilgrimage, we are blessed to have our own personal, world-renowned Egyptologist guide to answer any question that we might have about Egypt's history and culture. Aluna Joy will be there to tune in to see what the guardians have to say, and to direct any mission or job that they might assign to our group. There will also be ample time for personal exploration, and when Spirit allows, we will also gather in the sites for guided meditation and discreet ceremony.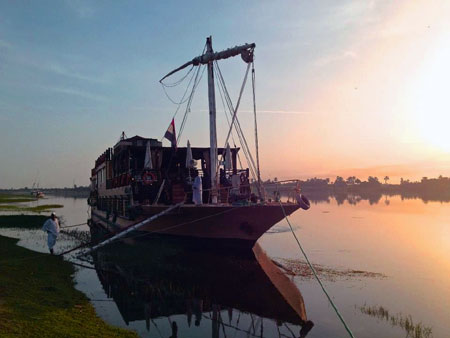 Journey on the Nile just as the Ancients did.
We travel on the Nile on a traditional sail boat called a Dahabeya. The Afandina is a rare yacht designed specifically for spiritual groups. It has an old world feel that takes us back in time, but also has all the modern conveniences that you could want. It is a huge blessing that we have this experience on the Nile. It makes us feel like we are stepping back in time, to sleep while the water laps gently upon her hull, with a universe of stars overhead. Some people even decide to sleep outside and up on deck! The timeless atmosphere has been carefully prepared, and the heart centered crew is there to ensure your comfort and wellbeing in every way. It is a priceless experience. See more about The Afandina below.



Your Personal Pilgrimage
Our daily schedule offers you abundant opportunity for personal time, deep reflection, and integration. Our floating palace, the Afandina, is spacious with a variety of gathering places so that each person finds what they need, from conversation and play to solitary quiet. During the cruise, Aluna Joy will lead circles and gatherings as Spirit calls, as well as group sessions to help you integrate the frequencies of the sacred sites and all that you are learning.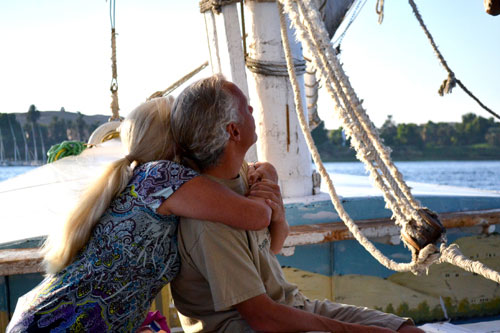 The Blessing of Private Solitude
Since 2011, Egypt's tourism has been dramatically reduced. We feel this rare window is to offer spiritual pilgrims, like yourself, the opportunity to feel Egypt the way it was intended to be, in a sacred way. Your trip also includes private visits to three of the most powerful sacred sites in Egypt.


A Meditation at Giza, in the King's Chamber within the Great Pyramid (2 hours);


Sunrise between the paws of the Sphinx; and


Sunrise ceremony at Philae in the Holy of Holies dedicated to Isis and the Immortals.
There will be plenty of personal time enabling you to receive the gifts that await only you.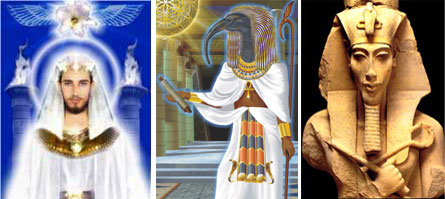 Read the many messages from past pilgrimages to Egypt
HERE

The Great Mother Goddess Sekhmet
On my first two pilgrimages to Egypt, Mother Sekhmet would not speak to me. I guess she was watching me to see if I was dedicated and serious about this work. In 2012, a group member asked me to try again, and I did. Mother Sekhmet said one thing. She said "COME BACK". This was confusing to me as I was standing right in front of her in the famed Cairo Museum. A few days later, we arrived at the awe inspiring temples of Karnak. We were allowed into the Great Mother's small temple where she has stood undisturbed and un-moved for countless centuries. When we walked into the temple, we were instantly on our knees, sobbing tears of love and joy. Her love was so amazing and powerful and HEALING! We were about to leave the temple when I was told to take a photo. My phone was on video mode, and we were all shocked to see the orb video I have linked above. She and I have been soul linked ever since. She asked us to return, and we have.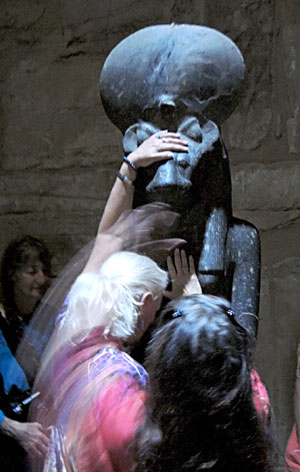 In 2013, 2014 and 2015, we returned to honor this great mother and powerful Goddess. In 2014, a group member caught a photo that blew our minds. Group member Jacqueline and myself were embracing and giving our heart to Mother Sekhmet, and she hugged us right back! (See photo) We were shocked to see that you could see her arm raised around us. Her fur, knuckles and claws were all visible in a ghost-like apparition in the image. It was a sweet confirmation, and as we left her temple, I felt her come out of her temple and join us in the outer world. I have felt her in many places and also in the King's Chamber with Thoth the Atlantean (another pal of our groups). I didn't think much about it until the following year.
In 2015, we began our pilgrimage in the King's Chamber. I again saw Thoth, Mother Sekhmet and Jeshua (and many others) come into the pitch black chamber. We were called to do some clearings of humanity's contaminated lineage lines. Once again, Mother Sekhmet showed herself. We saw her feet, toes and fur and she stood right behind me as we were packing up to leave the chamber. Yet again, she has made it clear that she is working with us and has become a loving part of our group along with many others.
Some background on Sekhmet: She is considered a very high level, dimensional Being of Light who is dedicated to healing and uplifting heart-centered humanity. Sekhmet breaks down old energies for transformation and new light. She is the Lion-hearted Goddess of healing power. If you are a keeper of light, truth and love, she is amazingly tender hearted, and has love that could heal and move mountains. She breaks down the old to bring in the new.
There are many names for Sekhmet: Lady of the Place of the Beginning of Time; the Awakener; Lady of Enchantments; Great one of Healing; Giver of Ecstasies; Opener of Ways; Lady of Transformation. Sekhmet is a Light Being who has given service to our planet for a long time. The hot desert winds were believed to be the fury of her breath, and she is the warrior manifestation of the sun. What is less known to most is the tender heart of this Great Mother who often teams up with one of my best buddies, Archangel Michael, and Thoth. This is why we love her so much.
Other Beings of Light often work with her and our groups, such as Jeshua, Archangel Michael, Thoth, The Immortals, The order of the Mary's and Magdalene's, Horus, Maat, Isis and Osiris. In the higher realms, she holds expanded light, beauty and the powerful alchemy of gold. Sekhmet works with our groups on a very deep level. This healing can change many places where you have been stuck.
There are many, many reasons why we keep going back to Egypt. Mother Sekhmet is only one of them. I would continue to go back to Egypt for this one reason only. But there is so much more... and many surprises and unexpected gifts as well.

Thanks to Mohamed Nazmy, the owner of Quest Travel, we have been offered to sail the Nile on the Dahabeya "Afandina". This is a private chartered, luxurious sailing yacht used only by spiritual groups, and is only available by invitation only. We don't know when it will be available to us again. Sailing on "The Afandina" is like traveling in your own private Isis palace. While on the Afandina, we are much more closely connected to the Nile and are able to stop and explore freely on our own time schedule. The Afandina accommodates a group of 18 people. It has two sundecks, one Jacuzzi, an air-conditioned dining room and library. All the cabins are air-conditioned and have private bathrooms with showers. The food, that is prepared for us daily, by the wonderful crew, rivals any gourmet restaurant. Sailing on The Afandina is a very special opportunity, and allows us to learn to know and appreciate Egypt in a unique and much more personal way.

The following is an article which was printed in an Egyptian newspaper upon the launching of the Afandina. ~ Author unknown
In this new millennium there is a growing concern about the future and wellbeing of our planet. Responsible people are showing more and more concern for the threats that are looming high: global warming, pollution, and depletion of our energy resources. Many successful men and women from different countries are supporting this effort by sponsoring 'green' projects, from the building of commercial jet planes to natural and organic farming. Yet, how often we forget that the most important of nature's gifts are the water that we drink and the air that we breathe. My Friend Mohammad Nazmy, President of Quest Travel in Cairo, is a man with vision, and this vision is to remind us of how important "clean air" is to all human beings and life on earth. He decided to 'give back' with the 'Afandina' Project: the building of a traditional Nile ship powered by the desert winds as in times gone by and to carry visitors along this ancient river. With his jovial nature and altruistic passion for the world, Mohammad Nazmy is truly the 'Al Gore of the Nile'.

"I have invested most of the profits I earned in the last ten years into this project," says Nazmy." As a tour operator I witnessed the growing pollution of our cities and countryside caused by increased tourism, and especially the shipping traffic on the Upper Nile. I am not saying that we do not need to run Nile cruises with motorized ships, but surely three hundred ships with multi-thousand horsepower motors is not invisible to our ecology. Sooner or later, we will have to look into alternatives for the sake of our children and our land. 'Afandina' is a step in the right direction and I hope that it may inspire others to follow suit and look for solutions to this problem of air and water pollution."

The ancient dwellers of the Nile Valley were acutely aware of how precious the air and water is. The Nile was sacred, and its waters were personified by the god Hapi. And so, too, was the air, which was personified by the god Shu who held up the sky-goddess with his hands. 'Egypt is the gift of the Nile', wrote Herodotus, the father of history. For without the Nile, the longest river in the world, the land of Egypt would be dry as a bone, a lifeless arid desert hardly fit for habitation. Yet with the blessing of this river, Egypt is an elongated 1000 kilometers valley so lush and so fertile that it can truly be called a paradise on earth. But Herodotus should also have added that Egypt -indeed the whole planet-- was also the gift of the air, that wonderful unseen life-giving element that we take for granted.

"For years I wanted to do something about this threat to our environment, and yet I was also aware as a tour operator that the Nile cruises are the major attraction of our tourist industry. Egypt depends on the revenue from tourism, and we cannot eliminate this very popular commercial resource. Yet surely there is an answer. One day in Aswan as I pondered on the solution to this problem, I saw a felucca with its tall sail fully stretched by the wind, sailing silently on the Nile. Although I had seen feluccas such as this one thousands of times, this time I had an inspiration. I would build my own ship, a ship powered only by the force of the wind. I would build a Dahabia, a traditional Nile sailing ship, and call it 'Afandina' (which translates to 'our king' or 'protector'), a reminder of quieter days." Presently, there are a few Dahabias on the Nile. 'Afandina' is a Dahabia with a difference: it is the first of its kind to have a full steel hull for maximum security and durability. It combines the best from the past and the present. 'Afandina' will have a trained crew of nine. The captain, Reis Mohammad Magdy, is an experienced sailor from Aswan. He explained that 'Afandina' is unique with its special thick steel hull to navigate sand banks and the strong current and eddies. Reis Magdy has years of experience, from sailing feluccas in youth to larger dahabias in his adult years. He knows the Nile and the prevailing winds like his own family.

The 'Afandina' took more than two years to build. At the peak of construction, Nazmy employed over 50 workers. They are proud to have participated in this project and they adore Nazmy. "He treats us like family", says Reis Magdy. "He not only pays our wages, but takes care of us and our families if we become ill or injure ourselves. He is our very own 'Afandina'!"

Boats have existed in Egypt since the Early Dynastic Period (c. 2850 BC). As early as the Pyramid Age (c. 2500 BC), the construction of boats had reached a level of perfection so high that it astounds the modern visitors to Egypt. The supreme example is the wonderful 'sun boat' of Cheops, the builder of the Great Pyramid of Giza. When it was discovered in 1954 in a pit south of the Great Pyramid, it was completely dismantled and had to be rebuilt like a giant jigsaw puzzle. No one knew how to proceed. Finally a master boat builder was found, Reis Ahmad Youssef, who intuitively put it together, as if he knew exactly how it was built 4500 years ago!

When the celebrated queen Cleopatra VII took the mighty Caesar on their honeymoon up the Nile it is said that their ship was 300 cubits long (about 125 meters) and was decorated with the finest furniture, and sails draped with the finest silk. It is on this trip that the young queen (she was 21, Caesar was 52) became pregnant with the future Caesarion.

Dahabias were used until the 1930s when they finally were replaced with larger motorized Nile cruisers, or the floating hotels that we see today. Yet the dahabias remain deeply nostalgic for all who can remember the time when they graced the Nile with their tall sails and elegant lines.

"When I launch 'Afandina', says Nazmy, "I decided to invite a special group of VIP guests from all over the world: authors, philosophers, scientists and, of course, Egyptologists. I want them to experience my love for Egypt and to share the splendor of the Nile as it must have been in ancient times. I wanted them to sense the tranquility, the majestic beauty of this sacred river and the many marvelous temples along its banks. I wanted to revive one of ancient Egypt's most splendid and loved yearly festivals, the 'Sailing of the Goddess Hathor of Dendera'. There are ancient inscriptions and drawings that tell us, in the month of September, this journey took place along the Nile when an effigy of Hathor, goddess of beauty and love, was put on a ship at Dendera that sailed 160 kilometers upstream to Edfu, there to be united in a sacred marriage to the god Horus. The fourteen day journey began at the new Moon and ended at the full Moon. It related to the rising of the star Sirius, the star of the Nile. It must have been magical, like a fairy tale on water, with a flotilla of ceremonial boats sailing along the Nile. I want to use 'Afandina' as the flag-ship to re-enact this ancient festival and journey each year. This will not be simply a typical tourist Nile cruise, but a unique cultural experience and an unforgettable journey along the Nile."

The real pleasure will be sailing leisurely with only the power of the wind, and the sound of water lapping on the hull of 'Afandina,' as it travels along the Nile…and the thrill of approaching the ancient temples with the tall sails fluttering in the breeze like in the ancient days. 'Afandina' will be equipped with all the modern conveniences expected by seasoned 5-star travelers, says Nazmy.

It will carry a maximum of eighteen guests plus the crew. Nazmy has employed a gourmet chef for the kitchen, and wants all the details to be perfect. The rooms will be ergonomically designed for maximum comfort and will not have numbers but names of the last royal family of modern Egypt. "I am not a royalist", jokes Mohammad Nazmy, "but I am proud of our past, the pharaohs, the Khedives and even the last kings of Egypt, Fuad and Farouk. They are part of our 5000 years of culture, and I want to honor this." 'Afandina' will have the best modern technology but the ancient ways and traditions will also be respected, such as using lanterns in the evenings for dinners on the open deck, and obtaining fresh organically grown food, cooked and baked in the traditional manner. 'Afandina' will have a library with books on ancient and modern Egypt, and Nazmy is planning to have a mini- planetarium with astronomical software and a telescope for stargazing at night in the crystal clear skies of Upper Egypt.

"I have traveled in many countries of the world, says Nazmy, and seen many of their wonders but nothing can compare - to Egypt. The last of the seven ancient wonders, the Great Pyramid, is still here and the Nile still retains its mystery and magic. 'Afandina' will be their 'home away from home' and yet, at the same time, it will be an exotic, sensual and intellectual experience they will always remember. I want my guests to not only see Egypt with their eyes but also to see the splendor of Egypt with their hearts".