Sacred Site Essences

Sacred Site Essence Blends

Spiritual Pilgrimages

Star Elder Sessions

Books / Mayan Calendars / Astrology / Converters

Who are the Star Elders

Articles on Planetary Transformation

Articles on Mayan Cosmology

Articles written by Elders

FREE Newsletter!

Facebook

You Tube

Heart Donations

Contact

Base Camp
Heart Donations are Welcomed, Appreciated and Treasured

THE DECEMBER 21, 2012 MESSAGES - Unhinging from the Old Earth
Aluna Joy, and the Star Elders
Yaxchilan, Mexico - 12/22/12 - Message #3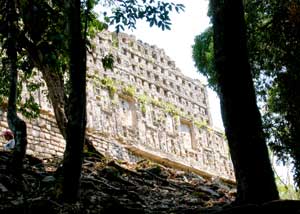 The following is the third message that we received in the Mayalands this past December over Solstice. You can find our other messages on our website at www.alunajoy.com under the "Articles for Personal and Planetary Transformation" link. It might be a good idea to read them in order as each message builds upon the previous one. We are sharing this message here with you just as we received it, in present time, with very little editing. We do this for a very important reason. We know that the messages that we receive are not just for our groups, but are for others as well. The the Star Elders assure me that the message and the corresponding energy will be transmitted to you. So as you read this, you might want to imagine that you are with us. Also, always view the photos on the website that we share, as photos also hold some energy of the sites.
(We climbed the long staircase up to Temple 44, and here Aluna sat down and gave a message.)

Yaxchilan (Pronunciation - yash-chee-lan) means "forever young." Yesterday on 12/21/2012 we buried everything from the past. Today we are reborn in the sacred site Yaxchilan that has been holding and is now anchoring a new Earth.

As we walk into this site, everyone gets really quiet and still. This site always does this to us. Yaxchilan is like a church, and we whisper in a church, yes? This is a very holy Earth temple. It is very sacred. It's also an extremely hard site to read. Out of all the years I've visited here, I don't think I have gotten too much from it, other than an energy that we can't describe. This energy is what we are beginning to feel now all over the earth. As soon as we walked through Yaxchilan's portal / tunnel and came out the other side, we could feel the sacredness.

Yesterday when we were in Palenque in the Hall of Records, I saw a sacred cross that looked like it was made out of fired light-and today that same cross is overlaying on this site, so there is a connection between what happened yesterday and today with these two sites. Yesterday was the Hall of Records of the Age Past. Today is the Hall of Records of the New World. There has been a connecting bridge between the past and the future. And now the Star Elders are disconnecting the bridge so we can be in the future 100 per cent.

Archangel Michael is holding a huge wrench. There is a big bolt that is fastening the past to the future. He is watching us and saying, "Okay, do we unbolt it now?" (Are you OK with letting go of the past? You must give your permission.) It will be like untethering a boat when you want to go out to sea, or like hitting the thrusters on a spaceship.

Let me look again . . . because I saw that fire-light cross in the Hall of Records in Palenque. There is a cross here as well; it goes up and down, from heaven to earth; and across, from east to west. I don't see if the cross is based on directions or not. I don't see that it matters. One part of this cross is from the old knowledge. The other part of the cross is the framework for a new knowledge or dimension. There is a bolt in between the two parts, connecting the old and new worlds, or dimensions. The Star Elders want to know if we want to unhook the bolt?

Now . . . before you say "yes," because it is so easy to say "yes" . . . I know the Star Elders too well, and they like to state changes in a positive manner and forget our human issues and reactions. What is untethering the boat going to mean to us? Let me see if they will show me.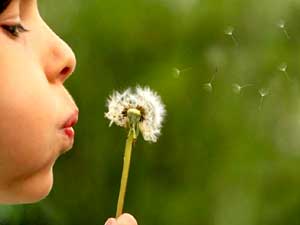 Okay. The only way I can explain it is the way they are showing me . . . You know dandelions that have pretty little seed pods that fly into the air when you blow them. We are like those seeds. The dandelion's branch that goes into the ground is like the bolt that is holding us to the world that was . . . the past. We are the little seed pods that are going to blow all over. So we are going to feel like we are floating in a new field of possibility and potential.

I always know that when the Star Elders do these radical things, like unhinge us from an entire world, it could give us some symptoms or some strange stuff going on. I am guessing this might be a bit challenging for us, as we are used to being anchored. But I think we have already been feeling a little disoriented, a little unfocused, like we can't keep our heads on straight, or have scrambled-egg brains, those kinds of feelings. I have noticed everybody is asking the same question over and over even on this pilgrimage. (laughter) That is a symptom. Even though we don't recognize it, it is a symptom. We might feel a little unhinged. So . . . are you okay with that-with letting go of the bolt to the world that was?

Group member Debbie: Let's do it!

OK. . . . the Star Elders and a host of Beings of Light are going to unbolt the bridge between the old world that we just left and the new world we just entered. For a little while there is going to be an etheric tether, like a bungee cord that is between worlds. This way we will have some semblance of security. The Star Elders share that it is just going to give us a false sense of security (an adjustment period) because it won't be real. It will be a false sense of security because we are going to feel like we are tethered to something, but we actually are not. The rubber band can only stretch so far, and then it is going to snap. So the Star Elders are going to do this for us for a little while, keep us connected to this faux bungee cord, so we feel a little safer at more at peace while we get used to floating around out in the new field of possibility and potential here. This cord will dissolve by mid-January 2013, and then is it is going to get really interesting. The rest of 2013 from the Equinox, to the Solstice in June we will be assimilating new and vitally important frequencies.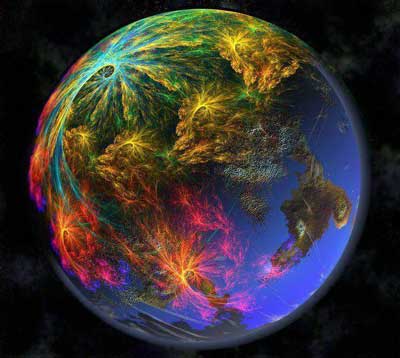 The fire-light cross is the beginning of a transition to a new framework of a New World and is the beginning of a new geometry. Now it looks more like a multidimensional, spherical cross. Maybe if we could model a cross in 3-D and make it spin or turn, the analogy would work better. So for everyone who is willing we can say, "Okay, I am ready to let go of the old world." In the meantime, it looks like the hinge in the cross is also planetary, and the unbolting is happening for everyone.

The Star Elders like it when we have a false sense of security, because then it is easier for us to really let go, so we can truly fly. If we are not feeling secure, what do we do? We armor up and hunker down. They know that when we walk into an unknown territory, we always feel a little nervous. This is a normal reaction. It's like when we go to a gathering at a new friend's house (where we have never been before), we feel nervous. It will be like that, the same kind of thing, the same kind of feeling. We think . . . "Oh, I don't really want to go. I don't know anybody there. What am I going to say? What am I going to wear?" So this new world is more like going to a party we never have been to before, and we may feel a little bit of insecurity. It doesn't look like it is going to be super scary, like some other things the Star Elders have asked us to do. We just are going to feel a bit unfocused and unsure.

Yesterday we let go and buried the old aging world, and today we are moving into the "forever young" rebirth, a renaissance of the Earth temple through energy held here at Yaxchilan. By the way, Yaxchilan has been holding this energy for a LONG time . . . and now it is it's time! (We will return to Yaxchilan in 2014-ask us about this pilgrimage.)

So today we are being reborn. Did you notice when we arrived here, the hollers monkeys sang to us as soon as we entered the site? They really greeted us with their roars. Now as we move forward in this pilgrimage, we will receive other layers to this new foundation - five new upgraded elements in all. What we are doing is very much like building a really awesome sports car. Tikal will give us the gasoline and teach us how to travel dimensionally. Quirigua will provide us with the heart map and give directions, and Copan will provide the power to step on that gas pedal and get things moving again.

(We made a sacred site essence here that hold the energy of the divine earth.) Sacred Site Essences

Heart Donations are Welcomed, Appreciated and Treasured

Aluna Joy Yaxk'in . . . A Star Messenger - Earth Oracle - Soul Reader - Sacred Site Junkie was literally born awake and in the company of her guides, the Star Elders. Today she has evolved into an author, spiritual life coach, sacred site guide, alternative historian, ordained minister and modern mystic. In the Inca world, Aluna is considered a Qawaq (cow-wak), a clairvoyant or seer of living energy. Aluna acts as a spiritual archaeologist using her clairvoyant / clairsentient gifts to excavate current messages from the masters of ancient, enlightened cultures to uncover what affect this has on humanity and the collective consciousness. She is well known for her down to earth, accepting attitude that makes each one feel like they have come home. She inspires and encourages others to recognize and accept their own authentic divinity and connection to the Creator. "Our groups are family, and each one is a teacher and also a student. We work together as a team to unravel the sacred mysteries of life." Aluna coined the term "sacred site junkie" because she is one herself. After her first trip to Tulum, Mexico, her life changed dramatically, and she was sent on an entirely different path in life. Since this time, her work has been influenced by uncountable shamanic experiences in sacred sites of Mexico, Guatemala, Belize, Honduras, Peru, Bolivia, Egypt, Greece, England, Australia and New Zealand. Aluna has been leading groups in the Maya world since 1986, the Inca world since 1996, and the Egyptian world since 2008, and the mystical world of Avalon (England and Scotland) since 2007. Aluna offers Star Elder Sessions, formulates Sacred Site Essences and a free newsletter. She is the author of "Mayan Astrology" and her articles have been published worldwide. Website: www.AlunaJoy.com Facebook: http://www.facebook.com/alunajoyyaxkin YouTube: http://www.youtube.com/user/feelthelove2012

Copyright Guidelines:
Aluna Joy Yaxkin - www.AlunaJoy.com © 1995-2013 - Unauthorized use and/or duplication of any material on our web site without express and written permission from its author and/or owner is strictly prohibited. Violators will be reported to the DMCA. Please respect our work, that we intend to continue to offer to you freely.
RE-POSTING GUIDELINES: We appreciate your desire to share our messages and posts on your own web sites, Facebook pages, blogs, etc..., but for many specific reasons, our messages, posts and images need to remain solely on www.alunajoy.com. We encourage, and give you permission to place a WEB LINK to our posts anywhere you like. Thank you for your great support. We would not be able to continue this work if it were not for you. We send you awesome radiant blessings today and for the beautiful future that we are co-creating together. As always love donations are appreciated and treasured. You can continue to support us here: http://www.alunajoy.com/heartdonation.html

THANK YOU.....
Audio Transcriptions by Abracadabra Transcriptions - Cyndi Vickers viccyn@att.net
Light Manuscript polishing by Dolphin Scribes - Lynne Matous, M.A. lmatous@yahoo.com




Sacred Site Essences

Sacred Site Essence Blends

Spiritual Pilgrimages

Star Elder Sessions

Books / Mayan Calendars / Astrology / Converters

Who are the Star Elders

Articles on Planetary Transformation

Articles on Mayan Cosmology

Articles written by Elders

FREE Newsletter!

Facebook

You Tube

Heart Donations

Contact

Base Camp