Just when we thought we finally hit a ceiling of weirdness and intensity, it just took another step to more craziness. It feels like we are not being allowed to get comfortable with being uncomfortable before the next level descends on us. Just as we get a reprieve, and we get our feet grounded, the game plan sifts, and we anchorless once again. Yet, with everything that we experience, there is a greater purpose, and we want to pierce the veil regarding this purpose.

We are deep in the confusing throes of emptying the sacred chalice within us. This is a necessary process to clear and make room for the brilliant future that we have envisioned. We are letting go and detaching from all things that we will not be taking with us. Yes, there is still more dumping and clearing! This includes outdated or unnecessary ways of making a living (even in very successful metaphysical and healing areas), unhealthy relationships, and we even find ourselves moving from current geographical locations or at least wanting to.

This process has not been easy. We can feel depressed, want to quit everything, feel hopeless and feel like we are skirting the edge of our sanity. Most of the time there is no outer or personal reasons for these waves of paralyzing feelings. Even if we want to take responsibility for these feelings and emotions, their origin seems to elude even the best shamanic or psychic tracker. We are processing as ONE now. It is not personal anymore.

We are deep into a Matrix of uncountable probable outcomes. So, welcome to spherical manifesting … the next level in our evolution. There are so many possibilities that we can feel completely lost and overwhelmed. Some of these outcomes in the matrix are depressing and can even cause deep, ungrounded core fear, confusion, depression, anxiety and a pervasive feeling of hopelessness. Other outcomes in this matrix are what we (those reading this) have been planning for and expecting... blissful, balanced, nurturing, healthy and if you have been dreaming big... Simply miraculous, magical and astoundingly awesome! The big issue is this.... We are feeling ALL probable outcomes at once right now. No wonder we are so turned around and confused. We are now entering the center hub where we now get to put in our vote to what outcome we arrive in. But I also received the insight that the path ahead and our outcome will be a surprise and beyond anything that we have imagined to date.

The issue in the last few weeks and even the last few months (depending on your personal path and process) is that we have been cleaning out the deep dark corners of our spiritual closets. We dove so deep that many are finding it hard to meditate, feel their flow, their bliss, or even temporarily lose sight of the light and the dreams that we had set into place. We vacillate between depression (clearing) and temporary agitation (the action needed to lift ourselves out of depression). This process is causing many to question our purpose, and even our very existence, and our self-esteem can fall to an all-time low.

We are dying . It is simple as that. We must die. Die to the old ways and to our old selves. Again this is not a fun process. In fact, it really stinks, and I know I am not alone in desperately searching for the elusive exit door (How to find the door coming up below). But we all know the only way out is through, and we are going through this together as one.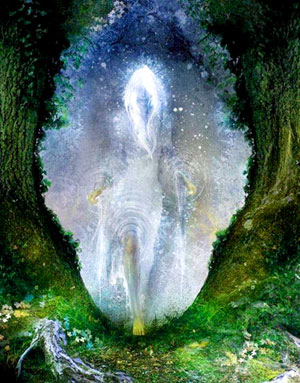 This process is necessary so we can move into a new cycle with our old hardware (our human space suit). We literally fell into this new cycle in 2013 and slowly began integrating … although it didn't feel like we were getting anything at all. At first it felt like an empty, frustrating void. By 2014-ish, we started hitting some major walls and resistances in our old flow, as it was disappearing. Now we are almost through 2015, and we have felt completely lost, unplugged have and lost sight of our self. This is because we began to enter a new flow that is driven by a very confusing spherical, manifestation matrix. The problem is that in this spherical manifestation matrix, we are feeling so many different ways to go in life that we can't figure out what to have for breakfast or remember it later.

Hear this now.... You did not miss the boat. You will find the open door. You are not wasting your life right now even though you feel that you are. You have done nothing wrong. This isn't karma. There is nothing left for you to do.

The universe is closing up shop in the old world. One exit door remains, but it is like searching for a needle in haystack. You will know when you find this door by the way you feel. It is going to feel like home. Your body will relax, and a feeling of safety will return. It will be a state of grace where you can feel yourself as you truly are. You have had these feeling before when you felt your light and remembered who you truly are. A week ago, I had such a glimpse. I could not hold onto it for long, but it was there. And this renews my hope and keeps me going. It is time that we pierce the veil! I will say it again.... It is time that we pierce the veil!

Some of you reading this might have already received a divine glimpse, like a quickening or vision of where we will land. These glimpses come from unexpected places. They have to. We are not creating from the same place anymore. You will catch them way out in "left field" in the outskirts of your consciousness. You might feel a glimpse while meditating, or just as you fall asleep or start to wake up. At first, it will come in tiny waves of a new form of grace that will catch your attention. These glimpses will come more often and become longer in duration. Keep asking for it and keep your peepers open. Watch for it. Wait for it. And while you wait, simply allow what is happening in each moment. I know... Right now is confusing and beyond challenging. But we know we will get through this, because constant change is the only thing constant in the universe.

Again .... You did not miss the boat. You will find the open door. You are not wasting your life right now even though you feel that you are. You have done nothing wrong. This isn't karma. There is nothing left for you to do. Just breathe, and say to yourself I AM GOD.


Make Heart Donations Here. They are Appreciated and Treasured
Aluna Joy Yaxk'in . . . A Star Messenger - Earth Oracle - Soul Reader - Sacred Site Junkie was literally born awake and in the company of her guides, the Star Elders. Today she has evolved into an author, spiritual life coach, sacred site guide, alternative historian, ordained minister and modern mystic. In the Inca world, Aluna is considered a Qawaq (cow-wak), a clairvoyant or seer of living energy. Aluna acts as a spiritual archaeologist using her clairvoyant / clairsentient gifts to excavate current messages from the masters of ancient, enlightened cultures to uncover what affect this has on humanity and the collective consciousness. She is well known for her down to earth, accepting attitude that makes each one feel like they have come home. She inspires and encourages others to recognize and accept their own authentic divinity and connection to the Creator. "Our groups are family, and each one is a teacher and also a student. We work together as a team to unravel the sacred mysteries of life." Aluna coined the term "sacred site junkie" because she is one herself. After her first trip to Tulum, Mexico, her life changed dramatically, and she was sent on an entirely different path in life. Since this time, her work has been influenced by uncountable shamanic experiences in sacred sites of Mexico, Guatemala, Belize, Honduras, Peru, Bolivia, Egypt, Greece, England, Australia and New Zealand. Aluna has been leading groups in the Maya world since 1986, the Inca world since 1996, and the Egyptian world since 2008, and the mystical world of Avalon (England and Scotland) since 2007. Aluna offers Star Elder Sessions, formulates Sacred Site Essences and a free newsletter. She is the author of "Mayan Astrology" and her articles have been published worldwide. Website: www.AlunaJoy.com Facebook: http://www.facebook.com/alunajoyyaxkin YouTube: http://www.youtube.com/user/feelthelove2012

Copyright Guidelines: Aluna Joy Yaxkin - www.AlunaJoy.com Ⓒ 1995-2015 - Unauthorized use and/or duplication of any material on our web site without permission from its author and/or owner is prohibited.
RE-POSTING GUIDELINES: We appreciate your desire to share our messages and posts on your own web sites, Facebook pages, blogs, etc..., but for many reasons, our messages, posts and images need to you also place a WEB LINK to the posts in question. Thank you for your great support. We would not be able to continue this work if it were not for you. We send you awesome radiant blessings today and for the beautiful future that we are co-creating together.
FACEBOOK SHARING IS ALLOWED and gratefully appreciated. Facebook If you found this post helpful, PLEASE LIKE and COMMENT on FACEBOOK HERE. Because of Facebook's new format, not all posts will automatically show up in your news feed unless the conversation is actively "liked" and commented on. If you want more of this, LIKE IT! If you really like this you can donate to help our service work here… http://www.alunajoy.com/heartdonation.html Thank you.


How you can send us a Heart Donation
If you are feeling appreciation for our work please consider sending us a HEART DONATION, or better yet, send an easy re-occurring donation. This is not required . . . but donations help keep our messages coming to you. Donations also help us pay for a private server needed to send bulk e-mails, additional bandwidth for video, the helpers that put our Free Newsletter into your in-box, as well supporting our other service programs. We want to maintain this free newsletter offering as long as we can. We realize that is becoming quite rare these days to offer this much time and effort freely, but we also trust that Spirit and our like minded community will cover our expenses.
Give a Heart Donation

Do you shop on AMAZON?
As an Amazon Associate, I earn a small percentage from qualifying purchases. To shop on Amazon, use our special link here.
Go to Amazon to shop!
We would like to send appreciation and a
HUGE THANK YOU for your support.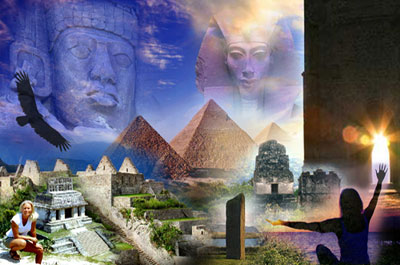 There are things that happen only once, and then again, never exactly the same way... things that only we experience. There is no way to predict when magic lands where we are. We just have to put ourselves out there and keep our eyes open, and feel blessed when we see receive gifts from spirit. These are experiences that no one else will ever see in the same way again.
We joyfully offer Sacred Site Spiritual Pilgrimages since 1995 to the Maya, Inca and the Egyptian Worlds and the Celtic Worlds of England and Scotland.
Come join us on a Spiritual Pilgrimage!