Over Memorial Day weekend, we joined a group to explore the little known Rock Art Canyon Ranch (owned by the one of a kind rancher Brantley Baird) near Winslow, Arizona. The small group was organized by www.worldviewzmedia.com for Ancient Alien star, and Egyptian born Robert Bauval. The interesting thing is that we had tried to go to this canyon a few times before, and it didn't work out. So when this group showed up on my radar, I knew it was time to join them.

After a 2 1/2 hour drive from Sedona, all charged up with a deep but lively banter with Robert Bauval about the possibility of expanded consciousness, etc..., we arrived into another world. We were off the grid and surrounded by 5,000 acres of one of the few enduring, original, family owned ranches in the west.

We had a short history tour with the leathery skinned, denim clad, 79 year old Brantley Baird, and his daughter Teddy. Then they set us loose to explore the canyon that boasts over 3,000 petroglyphs, some dating back 9,500 years. We walked at the creek's edge for awhile, and stopped to take photos of the unique petroglyphs. When I reached a certain spot, my heart leaped out of my chest. This was the panel that I knew I was here to connect with. I sat with it for some time, and got a subtle download to its message, meaning and purpose. The message was very subtle, but the content was anything but.

Once I knew for sure this was the spot that I had come to this place for, I asked our worldviewz tour guide, Robert, if he knew anything about this huge and unique panel. He said it was the OLDEST panel, and that it was from the original Hopi. It is sure nice to get confirmation no matter how long I do this work. I was in the right spot.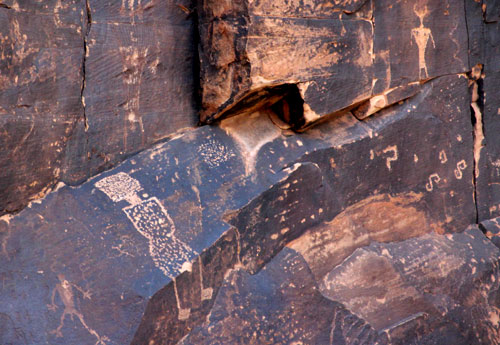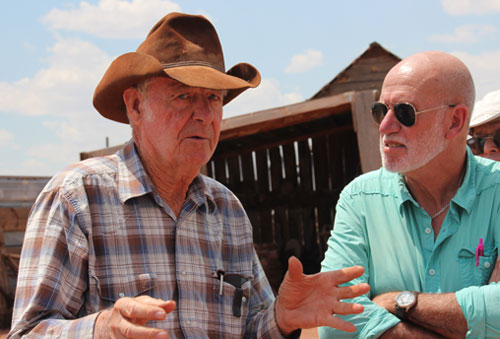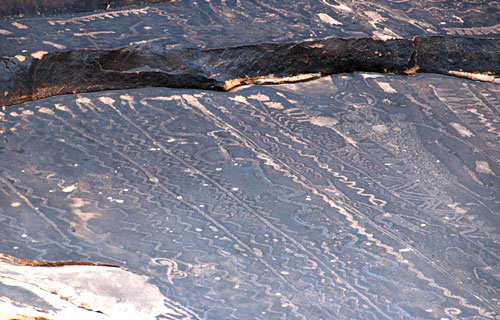 This is the "First Ones" message from the 9,500 year old petroglyph panel and portal...

We fell from the stars (and many who read this). We fell after a huge solar event. Many of us were called to flee from our homes to this planet. Some stayed behind in case we might survive. We have no idea if they did. We fell quickly without much needed planning ... like a falling mass migration of shooting stars (light). We did not feel prepared for this migration. We had to land in many places on Earth through multiple, very old and ancient star portals to expedite the quick migration. We don't know who built these very old portals as they were here before us, and they are still in place today on Earth. Many of you know where some of these great Earth portals are, and now you have been shown another such portal.

When we migrated, the different portals separated us. Because we were separated, we evolved separately, and subtle changes grew in our evolution. This is still evident in some of your recorded history shown by oddly common ground stories and myths throughout many cultures, religions and geographical regions. We were the first people, and we are still here.

(The message became even more subtle at this point. Because this part of the message has to do with the future, this is not written in stone, and it could evolve and change in any direction as it is more like reading from multiple possibilities.)

Now Earth is returning to a frequency and place in the solar system, where it is possible for our star family to enter through these Earth portals. We feel a great anticipation that this might happen, but we don't know if our star family remembers that we are here, or if we have survived. Also, we don't know if they survived the huge solar event that caused us to fall here. We have been waiting a long time for this. Many of you have felt this "deep waiting" inside for your entire life. We hope now the wait is over (This will resonate with you if you were a part of this migration).

An embarrassing moment ... A song from The Clash jumps into my head, and I just laugh ... "Should I stay or should I go" ... https://youtu.be/GqH21LEmfbQ And I don't even listen to the Clash. The lyrics are perfect if you listen to them from their perspecitve.

I waded across the creek to get a better look at the huge panel, as I could only see a bit of it from my original vantage point. The somewhat L shaped panel was covered in petroglyphs vertically, as we would normally expect. But the bottom panel was also highly carved and stood at about a 130 degree slant in relation to the vertical panel. With a little effort, we could sit next to the story carved there without slipping off into the creek. We got to touch the story.

The carvings were amazing. We could see streaks of stars, shaman-like figures, and odd calendar markings were everywhere. On the bottom panel, you could see the stars landing with long streaks running all the way down the panel along side many descending foot prints. I was amazed.

At sunset, we climbed out of the canyon. The group all stalled at leaving the place like we were waiting for something. When we went home and landed in bed, it was really late. I was all over the place, and could not sleep. I was ungrounded by connecting to these star people. I looked out the window most of the night feeling quite obsessed with watching for falling stars. I went outside to look up many times, but saw nothing.

Now here is where it gets really weird! One day later on June 1st.... the energy became really strange (very UFOish) here in Sedona. We get days like this from time to time. But something was strongly shifting, and I was on edge (The body memory will react and even feel anxiety when exposed to positive new frequencies). The night of June 1-2 was so unbelievably heightened/electric that I could not sleep again, and only slept in short naps. Before I dozed off the first time, I saw a huge meteor at 10:38PM. We are not strangers to seeing huge falling stars and meteors here with our famous dark and big night sky in Arizona. But this one was really big. Little did I know that this was only a precursor to an epic flash that came early the next morning. I woke up at 12:30ish, 1:11, 2:22.... 3:38 and even went outside for bit to star watch. And then... I had the audacity to sleep at this point and missed it! Watch a huge Sedona meteor light up the sky (3:58AM June 2). Yes, we found video! https://youtu.be/46Lvg0JqY3U

By the next morning, a lot of pieces fell into this cosmic puzzle in my mind. I knew the last few days had been under divine guidance. These days were planned and in perfect synchronisity. Like the connection with researcher Robert Bauval, Rancher Brantley Baird and Worldviewzmedia planning a visit to the site that I had needed to go to... And the timing of the huge meteors and the crackling, intense energy in Arizona right now.

This week leaves me with a lot more questions than answers. But I wonder now if we will finally have physical proof to the ancient history that we have always known in our hearts. If feels more possible than ever before now. Will we finally met our starry family? Will some return back home? It is certain that this summer will turn the world's out of date presumptions upside-down and make us right side up again. I feel that by summer's end we will have shifted and aligned, and we will be ready for the upcoming big boom in our reality. A big layer of this re-alignment will take place in late June, and fully anchor in late August. This is very deep work! I feel that we will anchor the big boom (their words not mine. The interpretation is still up for grabs.) in late October. Watch out November, the apple cart is pretty unstable right now.

*** Please respond to this article on our post on FACEBOOK from the link at the top of this page, and save me at least two days work answering email. Pretty Please and THANK YOU. (If you have a response that is quite personal... please feel free to email me : ) I simply can not answer all your emails... but the fact is that I really want to ;)



Offer Heart Donations Here as they are Appreciated and Treasured and supports our work.




Aluna Joy Yaxk'in . . . A Star Messenger - Earth Oracle - Soul Reader - Sacred Site Junkie was literally born awake and in the company of her guides, the Star Elders. Today she has evolved into an author, spiritual life coach, sacred site guide, alternative historian, ordained minister and modern mystic. In the Inca world, Aluna is considered a Qawaq (cow-wak), a clairvoyant or seer of living energy. Aluna acts as a spiritual archaeologist using her clairvoyant / clairsentient gifts to excavate current messages from the masters of ancient, enlightened cultures to uncover what affect this has on humanity and the collective consciousness. She is well known for her down to earth, accepting attitude that makes each one feel like they have come home. She inspires and encourages others to recognize and accept their own authentic divinity and connection to the Creator. "Our groups are family, and each one is a teacher and also a student. We work together as a team to unravel the sacred mysteries of life." Aluna coined the term "sacred site junkie" because she is one herself. After her first trip to Tulum, Mexico, her life changed dramatically, and she was sent on an entirely different path in life. Since this time, her work has been influenced by uncountable shamanic experiences in sacred sites of Mexico, Guatemala, Belize, Honduras, Peru, Bolivia, Egypt, Greece, England, Australia and New Zealand. Aluna has been leading groups in the Maya world since 1986, the Inca world since 1996, and the Egyptian world since 2008, and the mystical world of Avalon (England and Scotland) since 2007. Aluna offers Star Elder Sessions, formulates Sacred Site Essences and a free newsletter. She is the author of "Mayan Astrology" and her articles have been published worldwide. Website: www.AlunaJoy.com Facebook: http://www.facebook.com/alunajoyyaxkin YouTube: http://www.youtube.com/user/feelthelove2012

Copyright Guidelines: Aluna Joy Yaxkin - www.AlunaJoy.com Ⓒ 1995-2016 - Unauthorized use and/or duplication of any material on our web site without permission from its author and/or owner is prohibited.
RE-POSTING GUIDELINES: We appreciate your desire to share our messages and posts on your own web sites, Facebook pages, blogs, etc..., but for many reasons, our messages, posts and images need to you also place a WEB LINK to the posts in question. Thank you for your great support. We would not be able to continue this work if it were not for you. We send you awesome radiant blessings today and for the beautiful future that we are co-creating together.
FACEBOOK SHARING IS ALLOWED and gratefully appreciated. Facebook If you found this post helpful, PLEASE LIKE and COMMENT on FACEBOOK HERE. Because of Facebook's new format, not all posts will automatically show up in your news feed unless the conversation is actively "liked" and commented on. If you want more of this, LIKE IT! If you really like this you can donate to help our service work here… http://www.alunajoy.com/heartdonation.html Thank you.






LOVE DONATIONS - ENERGY EXCHANGE

If you are feeling appreciation for our work please consider sending us a LOVE DONATION, or better yet, send an easy re-occurring donation. This is not required . . . but donations help keep our messages coming to you. Donations also help us pay for a private server needed to send bulk e-mails, additional bandwidth for video, the helpers that put our Free Newsletter into your in-box, as well supporting our other service programs. We want to maintain this free newsletter offering as long as we can. We realize that is becoming quite rare these days to offer this much time and effort freely, but we also trust that Spirit and our like minded community will cover our expenses.
Give a Heart Donation



Do you shop on AMAZON?
As an Amazon Associate, I earn a small percentage from qualifying purchases. To shop on Amazon, use our special link here.
Go to Amazon to shop!
We would like to send appreciation and a
HUGE THANK YOU for your support.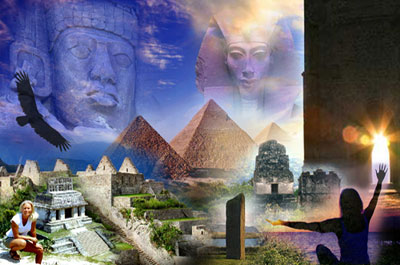 There are things that happen only once, and then again, never exactly the same way... things that only we experience. There is no way to predict when magic lands where we are. We just have to put ourselves out there and keep our eyes open, and feel blessed when we see receive gifts from spirit. These are experiences that no one else will ever see in the same way again.
Join us on a Spiritual Pilgrimage

SACRED ENGLAND
September 2016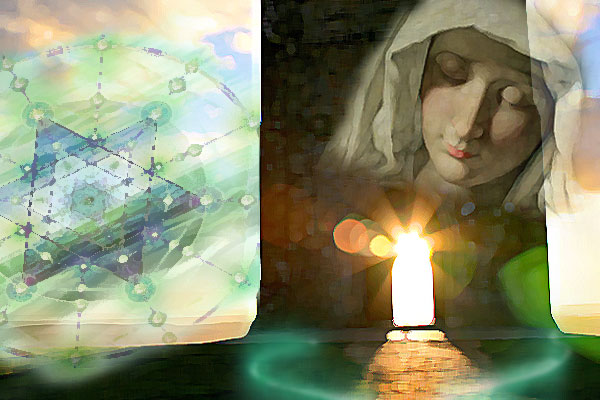 Awakening The Rainbow Serpent Ley Lines
With Aluna Joy and Marcus Mason
September 1st to 17th, 2016
An in-depth, heart-activating, Sacred Avalon pilgrimage,
Peacefully traveling the entire Michael/Mary ley lines of Ancient Avalon, Within a Solar and Lunar Eclipse Window.

Exploring all these Sacred Sites:
Bury St. Edmunds Cathedral/Abbey/St. Mary's Church, Wandlebury Ring, Royston and Templar Cave, Church of St. Mary The Virgin, Wayland Smithy, Dragon Hill, Uffington White Horse, Gog & Magog, Wells Cathedral, Stanton Drew Stone Circle, The City of Bath, The Town of Glastonbury, Glastonbury Tor, A private visit in Chalice Well, St. John's Baptist Church, Glastonbury Abbey, A private visit in Stonehenge, Avebury Stone Circle, Archangel Michael's Chapel of Brentor, The English Crystal Barn, Fairy filled St. Nectan's Glen, The Hurlers Stone Circle, Rocky Valley Labyrinth, King Arthur's Tintagel, Magical Merlin's Cave, The White Quartz Stone Circle of Duloe, St. Michael's Mount, Men-An-Tol, Carn-Les-Boel, Boscowan-Un, Merrivale and the famous Salisbury Cathedral . . . and more as time permits . . . plus surprises and magic.

Join Our 2016 Sacred England Pilgrimage HERE

Ask to be put on our ENGLAND ALERT LIST for future pilgrimages HERE