If you are feeling like a more rugged Inca Adventure pre or post to our tour dates...
we recommend JUAN with all our heart, for the Inca trail and UFO expeditions.
Read about him below.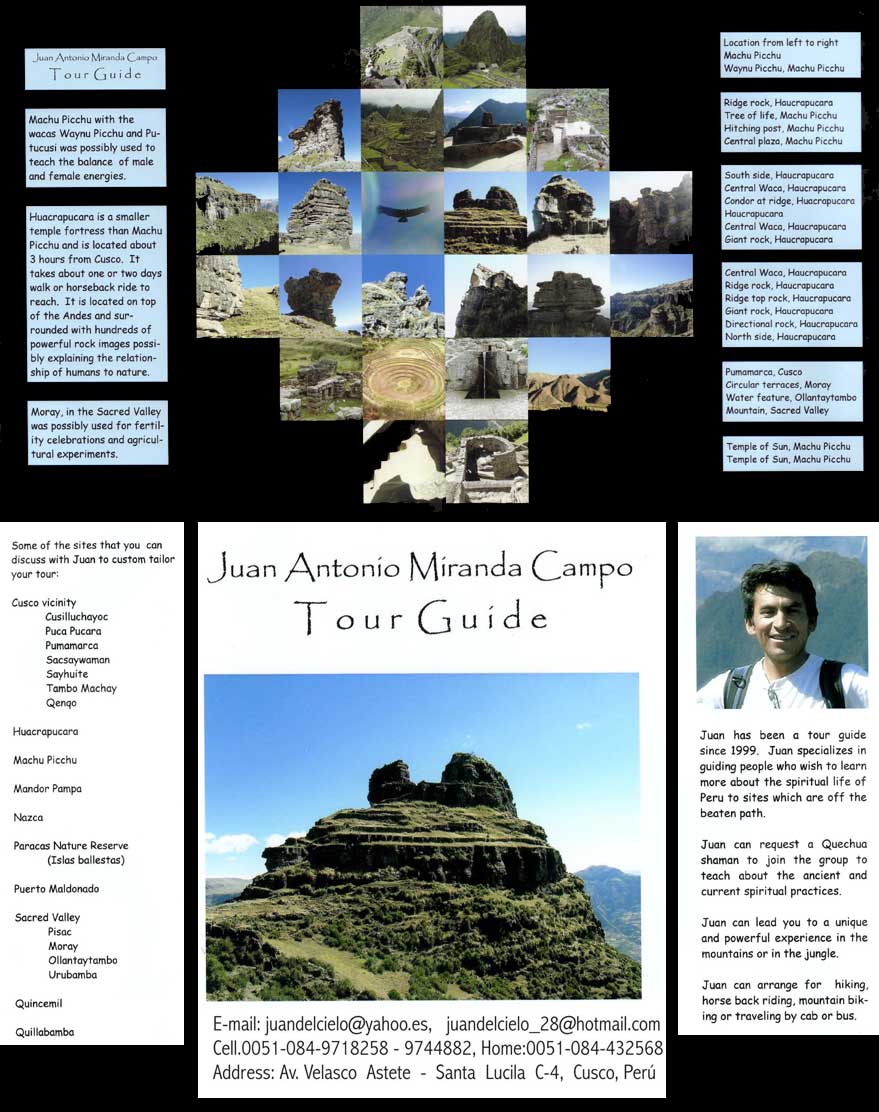 Sacred Site Essences

Sacred Site Essence Blends

Spiritual Pilgrimages

Star Elder Sessions

Books / Mayan Calendars / Astrology / Converters

Who are the Star Elders

Articles on Planetary Transformation

Articles on Mayan Cosmology

Articles written by Elders

FREE Newsletter!

Facebook

You Tube

Heart Donations

Contact

Base Camp