Sacred Site Essences

Spiritual Pilgrimages

Star Elder Sessions

Books & Imports

Articles / Messages / Activations

Free Newsletter!

Facebook

You Tube

About ALUNA JOY

About the STAR ELDERS

Heart Donations

Contact

Base Camp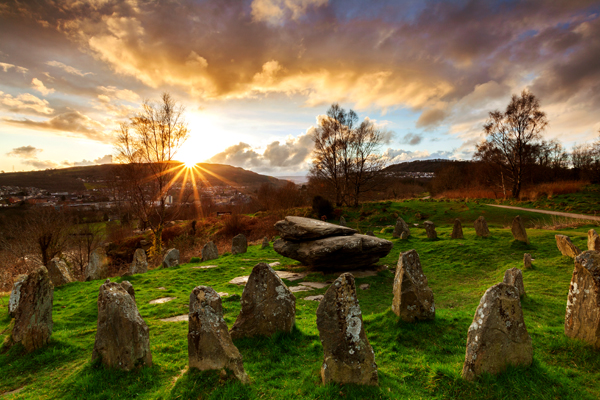 England and Wales ~ 2020 Spiritual Pilgrimage
With Aluna Joy and Marcus Mason
July 22nd - August 6th, 2020
A deep and timeless pilgrimage to nurture your ancient soul and birth your new future.

These are the lands that are steeped in Myth, Legend and Time itself.
It is the lands of resonant healing Preseli Blue Stone Hills.
It is where Druids, and Celts, and Pilgrims alike walked lightly with magical power.
These are the lands of the Red Dragon of Cadwaladr and Lion Heart of England.
We seek the stories they told near warm fires, under starry skies.
There spirits and memory linger here for us to hear.
Join us as we set out to blur the lines between History, Myth, Time and Space.
To hear the echos of our ancestors, to remember our future.
To remember our destiny.

Exploring these Sacred Sites:
England Sites: Glastonbury Abbey, Chalice Well Gardens, St. Michaels Tor, St. John's The Baptist Church, Stonehenge, Avebury and The City of Bath. Wales Sites: Tintern Abbey, Harold's Standing Stone Trinity, The Queen's Stone, Pontypridd Rocking Stone, Dyffryn Ardudwy Twin Dolmens, St. David's Cathedral, St. Non's Holy Well, Moel Ty Uchaf Stone Circle, Gors Fawr Stone Circle, Carn Mennyn a.k.a. Preseli Stone Hills, that are full of ancient chambers, alignments, power animals in stone and the home to mysterious Stonehenge Bluestones, Pentr Ifan Dolmen, St. Anne's Holy Well, Nevern Churchyard and Ancient Crosses and Sacred Yew Trees, Dinas Emrys Hill of the Red and White Dragons and young Merlin, Llyn Ogwen Lake and fabled resting place of Excalibur, The Beautiful Landscapes of Snowdonia, Capel Garmon Cairn & Dolmen & Gorsedd Stone, Bryn Celli Ddu Cairn / Circle Mound, Penrhos Feilw Standing Stones, Carn Llechart Ring Cairn, Trefignath Chambered Tomb, Tinkinswood Cairn, Llanfechell Standing Stone Trinity, Barclodiad y Gawres Chamber, Anglesey - The Druid's Island and the Holy Island, St. Winefred's Well steeped in Myth of Immortality, Pistyll Rhaeadr Waterfall, Old Radnor (St. Stephen's) Church & Standing Stone, and Arthur's Stone.



Register for this pilgrimage here! Contact us Here




Come play with us on a sacred quest to awaken the lion and the dragon within. Together we will walk in the footsteps of MYTH, LEGEND and MYSTERY. We seek Elusive Dragons, Powerful Magicians, Legendary Kings and Queens, Mysterious Goddesses and Ladies, Reverent Holy Families, Powerful Stone Circles and Standing Stones, Pulsing Ley Lines, Holy Healing Wells, Uplifting Water Falls and Silent Misty Forests, Heavenly Chapels and Ruins, Mystifying Lakes and Spell-Binding Mountains. These are the sacred lands of the Lion and the Dragon.

This pilgrimage will build a temple within us and upon the Earth. Ancient temples are built outward from an auspicious energy center. Just as sacred temples are built, we will travel upon this sacred Earth like she is a temple herself. We will begin from the center of centers in Glastonbury England, where many ley lines cross through all of its highly concentrated healing sites and onward to the outer edge of Wales. We will pass through resonate blue stone hills, through myth-filled Snowdonia, to land's end at Holy Isle where the awakened ones leaped in victory into the sea. We will walk in the memory of our spiritual ancestors. We will enter the truth behind the myth. We will hear the echo of enlightened ones who achieved immortality.

The remembrance they left for us so long ago is for us to complete. We can rise up and remember our holy and cosmic selves. When we do our inner work, we also help return balance to the sacred Earth and help raise up humanity to its holy and divine plan. We have done it in the past, and we can do it again now. This plan is already awakening in our DNA. The ancient one's memories are calling us to remember. We intend to trigger our deepest and highest awakenings. It is time to remember beyond the myth, to open and awaken our hearts, and to put into practice a great inner wisdom that is humanity's God given birth right.

This work has been mirrored in the past through Master Teachers and awakened lineages. There is a merging of the mind (wisdom) and heart (creative power) that is creating a new world human in a new Earth blueprint. We will create from the Mind/Heart simultaneously. This enables new codes of spherical creation to emanate through us like pure light and resurrect our Christ Body to restore our original, collective, Divine Blueprint for Mother Earth .

We will draw from our ancient lineages, that are alive in our DNA, which have been brought forth from the ancient times of Lemuria, Atlantis, Egypt, Maya, Inca, Druid, Pre-Celtic Orders, Star Elders, holy lineages and other Celestial Sources. These holy strands of DNA are alive in us and have only been held back from us by the illusion of separation. These gifts will manifest as a natural and intuitive alchemical process. These frequencies are greatly protected, and they can only be activated and accessed through the sacred and open heart. Our sacred hearts are grounded into our Mother Earth and connected to collective consciousness. What we do together as ONE will send strong healing and realignment frequencies to heal the heart of humanity. Nothing you do for yourself to awaken yourself is a selfish act, because what you do for yourself, you uplift everyone. We are one.

It is time for the healing of humanity's Heart and the restoration of global unity. This is the final process to our living mastery and ascension together. This humble and loving quest is the focus for this pilgrimage. The only prerequisite to joining us on this pilgrimage is to arrive with an open heart. If you are feeling the heart call to join us, then you have been divinely invited. No one arrives on one of our pilgrimages by mistake. You have been called. Now . . . will you answer that call?






What are Ley Lines?




Earth's Ley lines were called 'Dragon Lines' by the Chinese centuries ago. Now they are more popularly known as Rainbow Serpent lines. When several 'Dragon Lines' cross each other at a given point (node), their energy creates a massive vortex of energy. When ley lines are worked, loved and honored in a conscious way, not only does the Earth's sacred balance come further into harmony, but also the pilgrims working the ley lines become more balanced as well. The sacred traveler is healed as well as the Earth's life-giving grid. It is a powerful symbiotic relationship between the Earth and humankind. On this pilgrimage, we will work with many such ley lines and nodes.

The major center crossing point of dozens of major ley lines is in Glastonbury, England. Glastonbury represents the HEART CHAKRA but also the THIRD EYE. An overwhelming amount of ley lines converge in Glastonbury, and you can feel it. Thus we can see (third eye chakra) from our heart (heart chakra) on this major ley line grid. In Glastonbury, the Michael and Mary lines pass through Glastonbury Abbey, Chalice Well, the Tor, St. John's the Baptist Church, etc . . . before moving on to the Avebury Stone Circle Complex, and further over the English landscape. Earth's energy system is remarkably similar to our own human form. Our connection to the Earth is far more powerful than we realize, especially when our heart beat and third eye is not only held in the landscape but in our consciousness as a spiritual pilgrim.

A Tale of Two Dragons

The enduring myth of Dinas Emrys and a dragon's tale, and why the dragon still flutters on the Welsh flag.

According to legend . . . King Vortigern wished to build a castle on top of a rocky wooded hill (now named Dinas Emrys), but every night his castle walls would fall down. Frustrated he consulted sorcerers and magicians. They advised that the ground should be sprinkled with the blood of a child born to a human mother and a father that was 'other worldly'. A search was launched, and eventually a child was found in Caer Myrddin (Carmarthen), and preparations for the sacrifice were made. But the child, Myrddin Emrys, was no ordinary child. In fact, he was Merlin, the wizard. Merlin saw that there were two dragons fighting beneath the hill that caused the castle walls to fall. Therefore, King Vortigern commanded his laborers to dig deep into the mountain. They did as they were told, and they discovered an underground lake, just as Merlin had predicted. Once drained, the red and white dragons, that lay sleeping there, awoke and began to fight. The red and white dragon fought, and eventually the white dragon fled, and the red dragon returned to his lair. King Vortigern's castle was then built and named the hill, Dinas Emrys, in honor of Myrddin (Merlin) Emrys (Emrys was Merlin's birth name). The powerful red dragon has been celebrated ever since. Not convinced? In 1945, the site was excavated by archaeologists who discovered a lake and the ruins of a fortress dating to Vortigern's time. The walls all showed signs of having been rebuilt several times. Tread carefully if you explore this hill. A dragon sleeps beneath it.

OUR AVALON GUIDES

ALUNA JOY

was literally born awake and in the company of her guides, the Star Elders. Today, she has evolved into an internationally known author, spiritual life coach, sacred site guide, alternative historian, ordained minister and modern mystic. In the Inca world, Aluna is considered a Qawaq (cow-wak), a clairvoyant or seer of present living energy. Aluna acts as a spiritual archaeologist using her clairvoyant / clairsentient gifts to excavate messages from the masters of ancient, enlightened cultures to uncover what affect this has on humanity and the collective consciousness. Aluna coined the term "sacred site junkie", because she is one herself.

After her first trip to Tulum, Mexico, her life changed dramatically, and she was sent on an entirely different path in her life. Since this time, her work has been influenced by uncountable shamanic experiences in sacred sites of Mexico, Guatemala, Belize, Honduras, Peru, Bolivia, Egypt, Jordan, Greece, England, Scotland, Australia and New Zealand.

Aluna has been leading groups in the Maya world since 1986, the Inca world since 1996, the Egyptian world since 2008, and the Avalon worlds since 2007. Aluna offers Star Elder Sessions, formulates Sacred Site Essences and a "by donation" e-newsletter. She is the author of "Mayan Astrology", and her articles have been published worldwide. She is well known for her down to earth, accepting attitude that makes everyone feel like they have come home. She inspires and encourages others to recognize and accept their own authentic divinity and connection to the Creator.

"Our groups are family, and each one is a teacher and also a student. We work together as a team to unravel the sacred mysteries of life."

Facebook:

http://www.facebook.com/alunajoyyaxkin

YouTube:

http://www.youtube.com/user/feelthelove2012

Read more about Aluna Joy here:

http://www.alunajoy.com/aluna.html

Read Aluna Joy's writings here:

http://www.alunajoy.com/articles.html MARCUS MASON

, our local guide, Marcus Mason has practised and taught Soul-Centred Astrology for more than 30 years in the UK and in Ireland, Europe and USA. He has also practised Traditional Acupuncture for 30 years and is a Member of the British Acupuncture Council (MBAcC).

For the last 10 years, with his partner Sue Weaver, a crystal and shamanic healer and teacher, he has been researching the relationships and energetic effects of the planetary movements upon the body's energy systems and Chakras; what has emerged is a profound and elegant system of meditation, informed by more than 30 years of working with Astrology, Acupuncture and Earth Energies.

Marcus has been fascinated by Earth Energies and the purpose of Britain's ancient Sacred Sites since his early twenties. As his understanding grew, he came to see how the sacred places of Mother Earth are like the acupuncture points on the human body, and that many sacred sites are linked in similar ways to the points on the body's acupuncture meridians. On the Earth, these are the Ley Lines and the great planetary Dragon Lines, which encircle the planet.

In the 1990's he co-founded a group, which worked with planetary healing meditations inside Stonehenge, at every Full Moon for 4 years from 1994 - 1998. Since then, he has worked with many groups on journeys for personal and planetary healing in England, Ireland, Scotland, Wales, France, Belgium, Denmark, the Canaries, South Africa, Alaska and Hawaii.

Marcus combines his understanding of Acupuncture, Astrology, Earth Energies and the human Chakra system, working with people at sacred sites to enable personal and planetary healing. When we work together in this way at a sacred site, it is inevitable that the healing energies of the place will have an effect at a personal level and that the energies of the sacred site will also magnify our healing intention and enable healing for the greater whole of humanity and Mother Earth.

Marcus lives in Cornwall, is one quarter Cornish and regards Cornwall as his spiritual home. He is a father to one son, and a grandfather to one grandson (so far).

To read more about Marcus and his partner Sue, please visit their website and Facebook page:

www.heavenandearthcommunity.co.uk https://www.facebook.com/heavenandearthcommunity Aluna Joy

will be sharing her present moment clairvoyant messages and activations from various inner plane guides along with her ever present Star Elders and Archangel Michael.

Marcus Mason

will be lending his extensive knowledge of the sacred grids lines of Avalon, astrology and will also be offering heart-felt ceremony and meditations.

RAPHAEL

It is a blessing to have Raphael as our group guardian. He is an ego-less and humble light worker of little words. He has been involved with energy work and has studied a variety of healing energy modalities including QiGong, Quantum Touch, Reiki and Kahuna Ancient Rainbow Conscious Healing (ARCH). His spiritual path has provided him with a deep humbleness and appreciation of all life and Mother Earth, as a direct result of his relationship with the Blackfeet, the Ojibwa and the Lakota Nations. Raphael feels it is a blessing for him to be able to serve our groups with great attention to detail and logistics. Raphael and his life partner, Aluna Joy, reside in Sedona, Arizona. Read more about Raphael here:

http://www.healingswithraphael.com/

England and Wales ~ 2020 Spiritual Pilgrimage
With Aluna Joy and Marcus Mason
July 22nd - August 6th, 2020

Pricing:
Double Room: $6,199.00 USD Per Person
Single supplement Price: Add $1,400.00 USD Per Person
Single supplements are limited and are subject to availability.
Our group is limited to 27 paid adult, spiritual pilgrims.

All Breakfasts and Dinners are included (with the exception of dinner on July 22, 2020).
All Hotels and Accommodations are TripAdvisor Rated 4 stars and higher.
This pilgrimage involves a good amount of walking daily.

NOTE: Should the group not reach 20 pilgrims, the price will be increased $500.00 for this pilgrimage.



If you are interested in this pilgrimage, you can contact us for the complete, daily pilgrimage itinerary with accommodations. Please request

HERE

A list of what is Included, not Included, Registration Instructions, Cancellation Policies, etc . . . can be found on the registration form

HERE

.

Register for this pilgrimage here!

Contact us Here



Aluna's messages/activations/downloads from our past Avalon Pilgrimages.

Read these messages to prepare for the pilgrimage

Transcendent experiences are difficult and almost impossible to describe, because they are experienced from the Great Mystery of the Universal Heart. Once experienced, from this point on, it becomes our hearts calling to bring these experiences back into our material world. And if we are lucky enough to be able to anchor this indescribable extraordinary space, even ever if so briefly upon on our world, we know an echo of this divinity will reverberate on our Earth forever. ~ Aluna Joy






There are things that happen only once, and then again, never exactly the same way . . . things that only we experience. There is no way to predict when magic lands where we are. We just have to put ourselves out there and keep our eyes open, and feel blessed when we see receive gifts from Spirit. These are experiences that no one else will ever see in the same way again.

We think, sometimes, there's not a dragon left.
Not one brave knight,
not a single princess gliding through secret forests ...
What a pleasure to be wrong.
Princesses, Knights, Enchantments and
Dragons, Mystery and Adventure ...
not only are they here-and-now,
they're all that ever lived on earth!
Masters of reality still meet us in dreams to tell us that
we've never lost the shield we need against dragons,
that blue-fire voltage arcs through us now
to change our world as we wish.
Intuition whispers true:
We're not dust, we're magic!"
~ Richard Bach

We will have a little down time in Portmeirion Village for tea and shopping.

A few of the sites that we will visit in England.




GLASTONBURY ABBEY is rich in myth, legend and some very sketchy history. Legend says that Joseph of Arimathea brought Jesus here and built the old Waddle and Daub church. In 1191, legend says monks found the buried remains of King Arthur and Queen Guinevere under two huge, black marble stones. Both King Arthur and Queen Guinevere were re-buried in 1278 just in front of the high altar in the Abbey in the presence of King Edward I and Queen Eleanor. Again, they were buried under the original two huge, black marble stones. In 1539, the Abbey was destroyed by King Henry VIII. Many think he destroyed it because he was insanely jealous as the Abbey had a huge pilgrimage appeal because King Arthur and Queen Guinevere were buried here. He didn't like being overshadowed by a king that had been dead for centuries. He wanted King Arthur's legacy to be wiped out. So along with destroying the Abbey, he also destroyed any recorded history about King Arthur and his visions of Camelot. It is here where the remaining fragments of Arthurian history ends.

The Michael ley line runs through Glastonbury Abbey, and then curves into the high altar, now marked out by a rectangle of turf (a former place of King Arthur's Tomb). The St. Mary's Chapel has always been acknowledged as the 'Mother Church' of Britain - the earliest site of the first Christian church, allegedly founded by Joseph of Arimathea and his 12 disciples shortly after the crucifixion. The St. Mary's chapel altar marks the precise spot where the Michael ley line and the Stonehenge ley line cross. The Mary ley line breaks into 2 streams and flows around King Arthur's Tomb, and then merges back together running down the center of the church. The Mary line then flows right along St. Mary's chapel, across the altar in the below-ground crypt and out through the west wall.



CHALICE WELL is linked to Christian and Arthurian legend, and is a timeless and sacred place that is full of legend, symbolism, sacred geometry and tangible healing energy. The well's location is at a crossing of twin currents of energy of the Michael and Mary ley lines. The Mary line continues through the Lion Mask to the famous well-head. It is said that Chalice Well is considered to be the 6th Chakra, relates to the THIRD EYE and is a location of the legendary King Arthur's Court. Pilgrims have come here for centuries to drink the iron rich water and to meditate and be healed in its amazing gardens.This site gives us the opportunity to be in ceremony and partake in the powerful healing waters within the footsteps of Mother Mary, Mary Magdalene, the order of the (feminine) Mary's, Jeshua and Joseph of Arimathea.



SAINT MICHAEL'S TOR is the earthly representation of the planetary heart chakra. A climb to the top of this hill is uplifting and clearing, and frees the soul. The Michael ley line runs around the base of the Tor, and then forms a complicated labyrinth running in and around the area of the Tor hill, up the hill and encircles the Tor itself. From here, the Michael ley line heads off to Avebury. The Mary ley line flows around the south base of the Tor and then rises up the side of the Tor. The Michael and Mary ley lines both form complimentary labyrinths around the Tor nesting it in very powerful energy.



ST. JOHN'S THE BAPTIST CHURCH - What has haunted us over the years was the energy that we felt from two extremely old, black, marble slabs which cover two oddly, unmarked tombs on either side of the high altar at St John's Church. Once we touched these black marble stones, what washed over us was a tangible presence of King Arthur, Queen Guinevere, and a strange familiar feeling of an idealistic time in Camelot in which there was honor and impeccability. The tomb covers are oddly devoid of any names or dates. It appears that the original markings were actually removed. Interesting.

The Michael line runs through the tower of St John's Church. It continues through the Lady Altar and the small St George's Chapel on the right-hand side of the main church. St. John's Church houses amazing stained glass windows encoded with hidden wisdom of King Arthur, Mother Mary, Mary Magdalene and Joseph of Arimathea. It even has, "hidden in plain sight", the graves of King Arthur and Queen Guinevere. Although many dowsers have confirmed this fact, it is still controversial.



A Stained Glass Window of Joseph of Arimathea in St. John's Church




STONEHENGE - Religion in Neolithic times had similarities to pagan religions. The concept of Mother Earth and Father Sun overlap to some extent with the Archaeo-astronomers viewpoint. The concept of "energies" and the sitting of Stonehenge at the intersection of many Ley Lines also follows back to a nature theme. Today, the Druid religion uses Stonehenge as a key religious monument, though druidism itself wasn't around at the time of the Neolithic's creation.



AVEBURY is a place where megalithic stone circles and twelve ley lines meet and go down into the Earth. It also has a powerful dimensional doorway. It is said that people come to England for Stonehenge and find out that it was Avebury they came for! On this location on the Earth, there is a crossing point of the Michael and Mary ley lines.



A few of the many sacred sites that we will visit in Wales.
(The full list of sites is listed at the top of this page.)




MOEL TY UCHAF STONE CIRCLE ST. DAVID'S CATHEDRAL

and the Stunning Wales Coast at Pembrokeshire

TINTERN ABBEY THE HAROLD'S STONES

- Hurled into position by Jack O'Kent the giant according to legend.

ST. WINEFRIDE'S HOLY WELL

- Accounts vary in detail about the story of St Winefride but the main features of the legend are as follows. . .

Winefride (Gwenfrewi) was the daughter of a local prince named Tewyth and his wife Gwenlo. Her uncle was St. Beuno. One day, around the year 630, Caradoc, a chieftain from Hawarden attempted to seduce Winefride. She ran from him towards the church which had been built by her uncle. Caradoc pursued her and cut off her head. In the place where her head fell, a spring of water came up. St. Beuno came out from the church, took up her head and placed it back on her body. He then prayed and raised her to life. A white scar encircled her neck, witness to her martyrdom. Caradoc sank to the ground and was never seen again. Pilgrimage to St Winefride's Well has taken place throughout the 1,300 years since St Winefride was restored to life. Pilgrims have come to St. Winefride's Well throughout its history, to seek healing. Records dating back hundreds of years are testimony to the many cures from sickness and infirmity received through the intercession of St Winefride and the stories who have come in thanksgiving for healing for themselves or others.

DYFFRYN ARDUDWY TWIN DOLMENS

- dating back to 4000 BC

PENTRE IFAN DOLMEN

- Legend has it that there are faerie people who are seen at the stones. They are said to resemble "little children in clothes like soldiers clothes and with red caps". Another local folk tradition claims that, in Celtic times, there was a Druid college here, the large and ancient oak forest below the dolmen being cited as proof of its former existence. From "The Modern Antiquarian" by Julian Cope.

LLYN OGWEN LAKE IN SNOWDONIA

Could the last resting place of Excalibur be in Snowdonia?

It is said that after the Battle of Camlann, KINGS ARTHUR'S final battle, is when one of Arthur's Knights, Sir Bedivere (also named as Bedwyr Bedrydant), cast the powerful, magical sword Excalibur into Llyn Ogwen Lake, where it was caught and is now protected by the LADY OF THE LAKE. The mountain Tryfan is said to be Sir Bedivere's final resting place, which can be seen from the Lake's edge.

LLANFECHEL TRIANGLE

- a Trinity of Standing Stones

ARTHUR'S STONE

- Legend has it that the cup marks found in a nearby rock were made as Arthur put his elbows upon them to steady himself as he prayed. Other Phenomenon: After a severe thunderstorm one evening, villagers could hear a peculiar faint high pitched buzzing sound.

Register for this pilgrimage here!

Contact us Here



As the journey grows, weaving you in with your companions . . .
Why these people? This motley bunch, seemingly random, but assured, as boundaries soften,
bringing up all you need to see and feel, until we are all One Body - straggling or smiling
We are messengers for each other, like a medicine
We are stories to be told and heard: a cargo of treasure.
Our Amazing Pilgrimage Family


Our groups are like Sacred Sites . . . We never have enough time with them,
and we always want to see them again

:)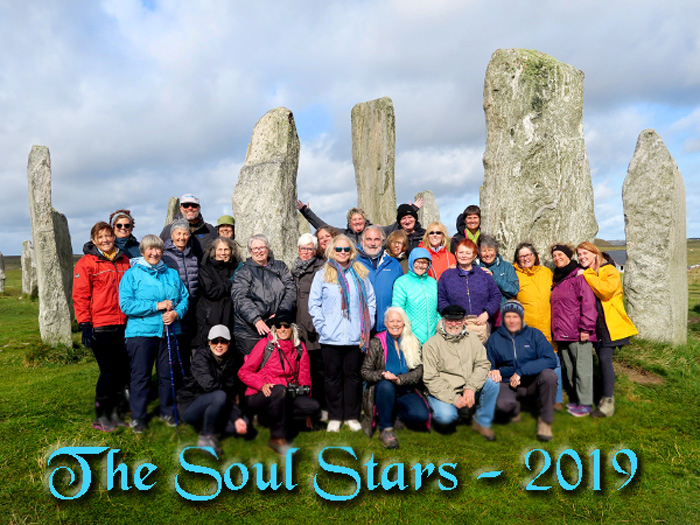 The work has been completed. What a magical time. THANK YOU ALL for making this the best group ever! In Callanish Stone Circle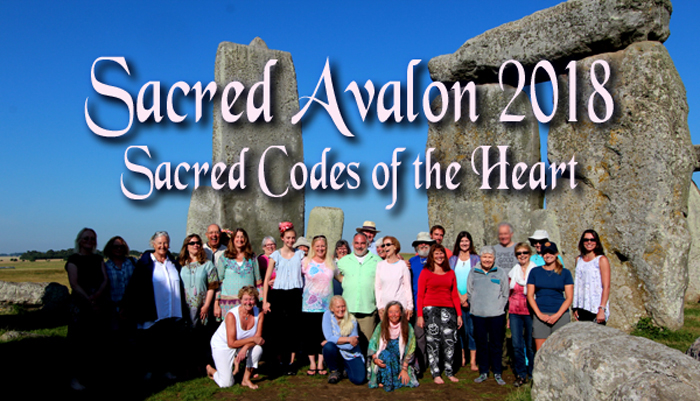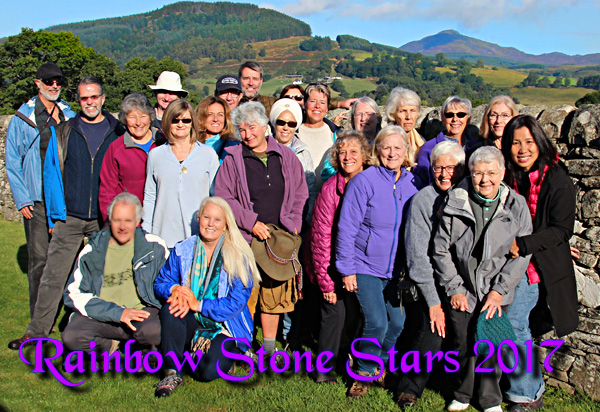 Sending so many heart felt thanks to our recent group to Sacred Scotland.
We had rainbows everyday as we discovered our stary heritage in ancient stones.
There was unmeasurable LOVE and mutual respect and holiness between us.
Divine grace, perfect timings, deep soul healings, and mind boggling sequencing of events
that only spirit could have orchestrated.
Thank you Sacred Caledonia. You live in our hearts forever.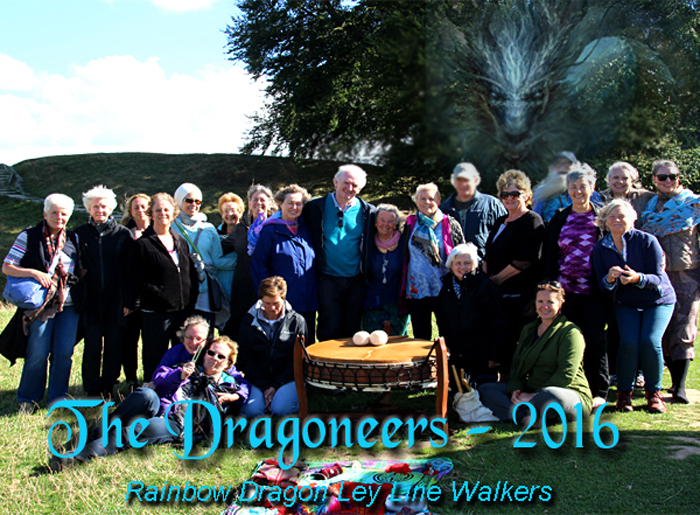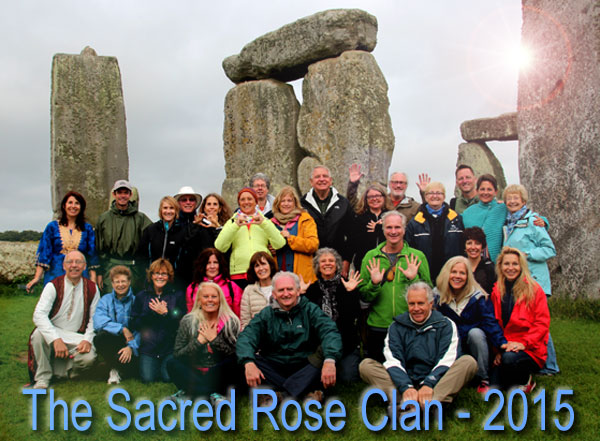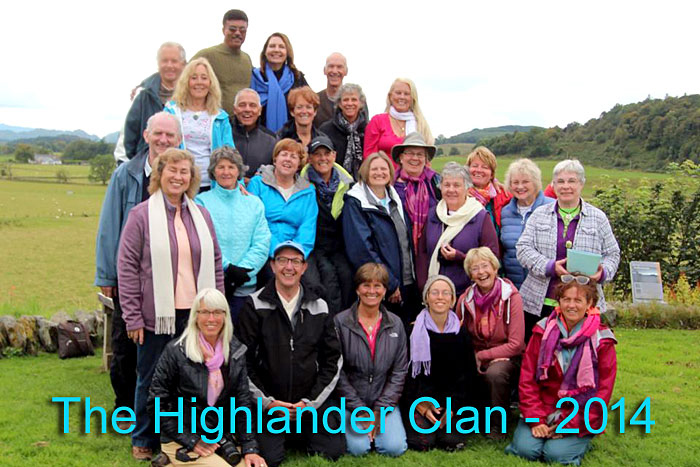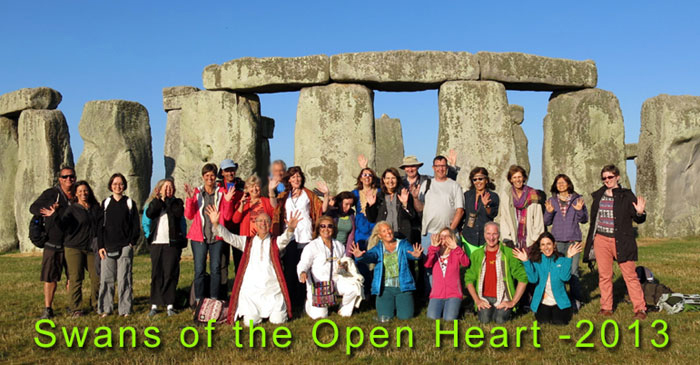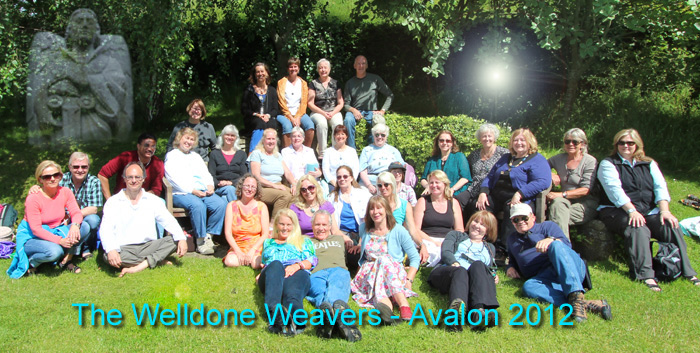 Sacred Site Essences

Spiritual Pilgrimages

Star Elder Sessions

Books & Imports

Articles / Messages / Activations

Free Newsletter!

Facebook

You Tube

About ALUNA JOY

About the STAR ELDERS

Heart Donations

Contact

Base Camp