A PILGRIMAGE to the
SACRED SITES of ANCIENT EGYPT
and JORDAN'S PETRA
March 2016


Re-Awakening Our Light Lineages ~ Piercing the Veil
Ancient Egypt and a Private Nile Sail
& Jordan's Mystical City of Petra
Egypt Pilgrimage ~ March 22 - April 02, 2016
Petra Extension ~ April 02 - 06, 2016

Don't miss out on the last bit of precious, rare space Spirit has provided for spiritual groups these past 5 years! Please join us on what may be our final trip to Egypt . . . while hoards of tourists are still at a minimum. I have had clear insights that full-on Egyptian tourism will return in hoards by 2017, when we fully emerge from the dark rift in the milky way. This may be our last year to experience these temples virtually alone and undisturbed.

We will experience . . . Cairo ~ Giza Pyramids ~ The King's Chamber ~ The Sphinx ~ Cairo Museum ~ Luxor Temple ~ Isis Temple at Philae ~ Karnak Temple ~ Aswan & Luxor Markets ~ The Valley of the Kings ~ Deir el Bahari (Hatshepsut Temple) ~ King Tut's Treasures ~ Dendara Temple ~ Edfu Temple ~ Kom Ombo Temple. Our private yacht will SAIL with the wind, as they did thousands of years ago.
With the extension to Petra, we will experience . . . Madaba, Little Petra, and the astounding city of PETRA!



Private time at The Sphinx


2 hours Private time in the King's Chamber in the Great Pyramid


Private sunrise time at Philae's Isis Temple.


"The Afandina" - A Luxurious, Private Yacht on The Nile



Doaa - Aluna Joy - Raphael - Hatum - Our Egypt Team!

Join Our 2016 Egypt / Petra Pilgrimage HERE

Ask to be put on the alert List for future pilgrimages




SACRED ENGLAND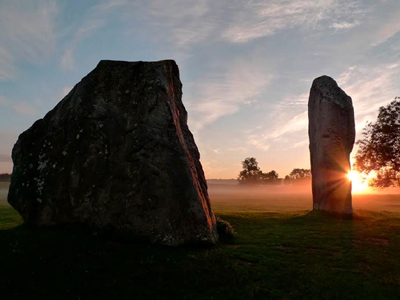 Summer 2016 - Details Coming Soon!
Exploring all these Sacred Sites and More:
Woodhenge, Glastonbury Tor, A private visit in Chalice Well, St. John's Baptist Church, Glastonbury Abbey, A private visit in Stonehenge, Avebury stone circle, Crop Circles, Archangel Michael's Chapel of Brentor, The awesomely clear English Crystal Barn, Fairy filled St. Nectan's Glen, The Hurlers Stone Circle, King Arthur's Tintagel, Magical Merlin's Cave, The White Quartz Duloe Stone Circle, Merrivale, Messages from our Avalon Ancestors and More!
Read out about our recent trip here
Ask to be put on ENGLAND ALERT LIST for this and future Avalon pilgrimages HERE


PERU PILGRIMAGES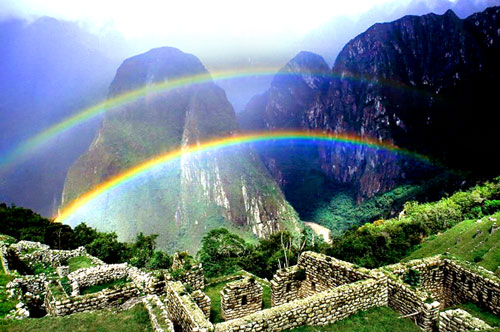 Coming soon!
Machu Picchu - Saqsayhuaman - Tipon - Cusco - Sacred Valley of the Inca Gods - Ollantaytambo - Pisac - Pisac's Indian Market - Q'ero Ceremony & Ascended Master Transmissions - Moray - Chincheros... and more surprises as Spirit directs.
Read out about our recent trip here
Ask to be put on INCA ALERT LIST for up coming pilgrimages HERE


MAYAN PILGRIMAGES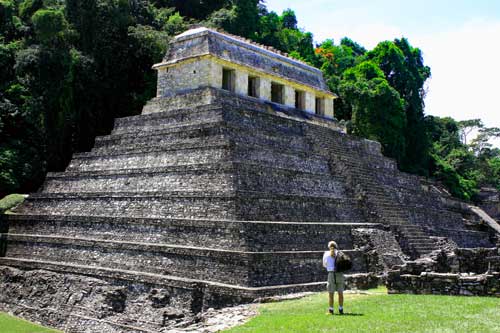 Coming soon!
Palenque, Yaxchillian, Bonampak, Tikal, Copan, Quirigua, Lake Atitlan and more - Mayan Ceremony & Messages and Transmissions and more surprises as Spirit directs.
Read out about our recent trip here
Ask to be put on MAYAN ALERT LIST for up coming pilgrimages HERE


Read what people are saying about our Pilgrimages
PERU
EGYPT
MAYALANDS
AVALON
Transcendent experiences are difficult and almost impossible to describe, because they are experienced from the Great Mystery of the Universal Heart. Once experienced, from this point on, it becomes our hearts calling to bring these experiences back into our material world. And if we are lucky enough to be able to anchor this indescribable extraordinary space, even ever if so briefly upon on our world, we know an echo of this divinity will reverberate on our Earth forever. ~ Aluna Joy
There are things that happen only once, and then again, never exactly the same way... things that only we experience. There is no way to predict when magic lands where we are. We just have to put ourselves out there and keep our eyes open, and feel blessed when we see receive gifts from spirit. These are experiences that no one else will ever see in the same way again.
One day in a sacred site
is worth a thousand days of meditation.
A paraphrase of an ancient Tibetan saying
Sometimes, the further we go from civilization... The more civilized we become...
Someday, if you are lucky,
you'll return from a thunderous journey
trailing snake scales, wing fragments
and the musk of Earth and moon.
Eyes will examine you for signs
of damage, or change
and you, too, will wonder
if your skin shows traces of fur, or leaves,
if thrushes have built a nest
of your hair, if Andromeda
burns from your eyes.
Do not be surprised by prickly questions
from those who barely inhabit
their own fleeting lives, who barely taste
their own possibility, who barely dream.
If your hands are empty, treasureless,
if your toes have not grown claws,
if your obedient voice has not
become a wild cry, a howl,
you will reassure them. We warned you,
they might declare, there is nothing else,
no point, no meaning, no mystery at all,
just this frantic waiting to die.
And yet, they tremble, mute,
afraid you've returned without sweet
elixir for unspeakable thirst, without a fluent dance or holy language
to teach them, without a compass
bearing to a forgotten border where
no one crosses without weeping
for the terrible beauty of galaxies
and granite and bone. They tremble,
hoping your lips hold a secret,
that the song your body now sings
will redeem them, yet they fear
your secret is dangerous, shattering,
and once it flies from your astonished
mouth, they-like you-must disintegrate
before unfolding tremulous wings.
~ The Return by Geneen Marie Haugen
A pilgrimage is a ritual journey
with a hallowed purpose.
Every step along the way has meaning.
The pilgrim knows that
life giving challenges will emerge.
A pilgrimage is not a vacation;
it is a transformational journey
during which significant change takes place.
New insights are given.
Deeper understanding is attained.
New and old places in the heart are visited.
Blessings are received and healing takes place.
On return from the pilgrimage,
life is seen with different eyes.
Nothing will ever be quite the same again.
Macrina Wiederkehr from Behold Your Life.


Pilgrimage is an art which brings peace to the soul. Pilgrims are bearers of love, which they carry to special places of the Earth. By holding a joyful consciousness of this love and of the beauty of these places, pilgrims encourage the natural energies of the earth to flow harmoniously. Pilgrims are guided by a wisdom based on both intuition and an understanding of the energy routes and sacred places of power in the world. The gifts of love, hope and joy are inestimable. They have the power to be a friend with the earth, with the divine and with all levels of life.
~ Peter Dawkins


Life is not measured by the number of breaths we take, but by the moments that take our breath away.


The person who travels to a sacred site is not the same person when they return home. They have been awakened to a greater respect for the planet, accelerating a beautiful unity and harmony between all living people, cultures, and religions. The ancient one who created these sites help us remember that this is the most important truth there is.
~ Aluna Joy Yaxkin


"A pilgrimage is not unlike participating in ritual or ceremony: we step outside of time, between the worlds, where the rules are different and anything can happen. In sacred space, we are receptive to the voices and presence of the Goddess in a way that we are not in our mundane surroundings. We have an expectation of experiencing that deep pleasure we call joy. Away from home, away from daily responsibilities.... opens up enormous space for the Divine to enter."
Joanna Powell Colbert - Sage Woman


Words do not teach ..... experiences do!