It is time to start taking baby steps into the new world. It's time to leave our comfort zones and start stretching out with our new energy, and our open hearts. We are beginning to break out of our isolated cocoons and open our new wings. We are not going to do this all at once. We will do this as gently as we can, but we must begin. We have all deeply changed, but we do not understand this yet, or what it means for our life from this point forward. The outer world has also changed and we don't understand this yet either. We are working to keep our inner balance, our hearts open and our minds stilled, in a world that is experiencing the radical instability that comes with this great shift into higher frequencies. It is time for the way-showers like you, to begin the ground breaking work. It is not easy to be the one that takes the first steps out into an undefined future. It takes courage. This new cycle is infused with upgraded frequencies and will bring us greater awakening with broader freedoms. Profound balance will not fully land until we begin to actively anchor the energy by our heart driven actions. It is as simple as that. (FYI . . .This could be also seen as 5th dimensional frequencies, but the Star Elders do not limit dimensions by numbering them in a linear fashion because they see creation as spherical.)

For sure, each step we take we are going to feel a little uncertain, vulnerable and hesitant, and we will find a zillion reasons for procrastination about everything. When we feel pulled to take a step forward we might also feel extreme exhaustion, or even get a headache or stomach ache. This is our habitual human body trying to stop us from stepping into something unknown. This is a perfectly normal human survival response to entering into a new energy field. We might also feel sadness and deep grief as we move forward because we are also letting go of our previous life. But IT IS TIME to step into the new and embrace what is in front of us now.

Everything has changed within us and it has also changed out in the world. There are "humans" out there, you know! LOL. We are going to feel a bit like aliens out in the world, and the world might feel a bit foreign as well. We might feel floaty and out of body for a while, or feel anxiety as we strengthen the wings that beat from the center of our hearts. (a message about the Activation of the Butterfly Heart) Many will feel their nervous systems are highly over simulated and might feel shaky. It feels like this new energy is shooting out of every neuron in our bodies. Because it IS! We are the new frequency of LIGHT . . . You are the new SUN. You are now emitting human solar flares from within your transformed incarnation, and this will emanate out of your aura everywhere you go, with every single step you take.

Having all these overwhelming unsure feelings is exactly the clue that says you have already radically changed! They tell you that you are stepping into something new. If we are feeling very comfortable, then we are not moving forward. We are breaking many of our patterns and routines and processes. Our uncertainties and insecurities are clues to say we have grown beyond our old history, and are moving in ways that are still unclear to us, but grown we have. Feeling hesitation when we begin leaving the cocoon is part of the normal process of reentering a new world, with a new spirit, body, mind and soul. These feelings tell us we are heading in the right direction. We are leaving the old comfortable and predictable familiar world behind us now, and stepping into the fresh new future together. We're going to do it step-by-step, little steps at first, with bigger ones coming quickly.

But the dust has not settled, and not much of this new frequency has fully anchored out in the world yet. This can cause some really subtle core psychological changes in reaction to our incredibly changeable outer world. Are we being protective of our energy, or maybe this is something we need to rise up and work through? There will be many brave souls who are just too curious about what the new world holds to hold back any longer. Their cocoon is too restrictive now, and they feel like they are going to burst out of themselves.


We have been through a collective global dark night of the soul. We are not completely out of the woods yet. But we are through the lions share of it. It is time to start stretching, going beyond our comfort zones and begin to anchor our energy back into the world. It might feel like it takes a great effort to make even the littlest thing move forward again. We have become comfortable in a weird unnatural holding pattern that most of us would have never allowed to happen prior to these last two years. We might feel a bit uncomfortable making even the smallest commitments, moving forward, or making plans for the future. But the new future is out there just waiting for us. It is time to engage our new energy within our hearts, and start the process of manifesting our new future. We are beginning the process of breaking through a massive global inertia that has been driven by the collective ego. The old ego wants us to stay comfortable and stalled in an old holding pattern in order to feel safe. But those days are over. We are being called to move past the discomfort that comes with stepping out into the unknown. We are breaking through the deeply primal internal dysfunctional comfort zone caused by our global cocoon stage with two years of forced isolation.

Magic starts to return once we, even hesitantly, start taking steps forward. It certainly isn't very comfortable and that is the clue we are breaking free from the limitations of the past! We are stretching ourselves out. We are listening to our hearts and not the voices in our heads. We are now in a very sweet and powerful process of filling up, occupying a new energy field that we never engaged or anchored before. It is the first step into a very big new cycle that our descendants for many generations to come will benefit from. These first steps are going to be HUGE and how we take these steps will define our future and the future of our descendants. We don't know what all this this means yet… but we are feeling the change very deep inside of us.

Our spirits need space and magic to breathe in order for our hearts to guide us. We need space for the flow of the universe to come through us and offer us opportunities beyond our previous limited imaginations. We love the flow that comes when we give space and absolute trust to the universe so it can supply exactly what we need, when we need it. Holding on to things tightly, being rigid and running our lives by old routines and patterns are from the old world linear paradigm that is essentially over now. In fact this type of control squeezes the life right out of these new frequencies. This means that if you're holding on tightly to anything with your ego, you will not be able to assimilate the new frequencies within your heart. These new frequencies are spherical, multi-dimensional, and allow a magical flow that can manifest beyond anything we hold in our ancestral memory banks.

So what can we do today to break out of the old world paradigm and start stepping into the new one? The first step would be to get outside and be in raw untamed nature and remember the natural flow of the earth and sky. Do this when you feel the procrastination or hesitation for anything that may need to be done, or that you dream about doing. Open your heart and trust, and take a small step. Remember when we enter a new cycle we are in kindergarten again. We already finished graduate and finishing school a while back, so there is no way for anything to stop this awakening now. It is already signed and sealed. We have already stepped into the new cycle. We are beginning again with a clean slate, with our hearts driving the cycle. We are newly born children learning how to walk this new path. We're learning how to create in a new way. We are learning how to live fully awake in this new cycle. So for now this means taking baby steps. Push yourself every day to do one or two things that make you a little bit uncomfortable. And keep doing it. Pay attention to what you're feeling drawn to. It might be something entirely different than before.

There might be a lot of things you've been doing that were effective previously that are no longer so. So re-organize your offerings in the world. Re-organize your temple which is your home. Make it new, make it fit the new you. These steps are not the destination. They are just beginning steps. You may make a wrong step here or there just like when you were a child, but then you learn and you make a course correction. There is a whole plethora of new things that are coming forward to be introduced into the new cycle. At the same time we are trying to figure out who we are and where we are now. We are having to reassess everything we have been doing up to this point and looking at what is no longer working. We need to leave our hearts and souls open to see what is flowing now. This will include our personal lives, our business lives, our relationships, our interactions, the way we do things. . . it could be anything. And it will be. This is a time to incorporate great patience and trust and stay open to the possibility of things that we may never have imagined before. The one thing about going through a dark night of the soul is when we come out the other side things can and will be radically different. But the core of who we are, our soul's purpose, will stay the same though any cycle of time and space while our expression in the outer world might look very different.

At this point in the game in this new cycle, we will not know what the destination is, we do not know what all the rules are, and we don't know what all the new freedoms are that exist in this new cycle. Having a lot of freedom will make us feel vulnerable, not knowing the destination or seeing a safe landing spot. But the beautiful thing is, the one thing that never changes is who we are at our core. This is what we take with us. Everything around us may change but nothing can touch our core. So take a toddler step today. Don't have any expectations of outcome. Just like a little child when he stands up and tries to take that first step. He is not thinking, "Well I'm gonna get up and walk all the way across the room." He's just happy he's standing up and he was able to put one foot in front of the other. That is where we are today. We are children of light, children of the SUN, in a new cycle filled with new exciting unexplored frequencies. We are going to feel wonderful once we quit worrying that we are now living full time right on the edge of our comfort zone, every single day.

FYI... This is my POWER SONG song for the day. Maybe it will help you rise from the ashes of this tired old world and find the heart and the courage thrive in this new world! RISE by Katy Perry




*** Please POST, RESPOND or COMMENT on this article on our post on FACEBOOK HERE THANK YOU! This saves me so much time. I simply cannot answer all your emails, but the fact is that I really want to ;) ALSO, your unique, insightful comments benefit everyone else and helps us paint a larger picture of what is evolving on Earth and Humanity. REMEMBER - PLEASE LIKE, COMMENT, and SHARE on our Public Facebook page.If you want to experience more of this type of message, LIKE IT!

Aluna Joy Yaxk'in . . . A Star Messenger - Earth Oracle - Soul Reader - Sacred Site Junkie was literally born awake and in the company of her guides, the Star Elders. Today she has evolved into an author, spiritual life coach, sacred site guide, alternative historian, ordained minister and modern mystic. In the Inca world, Aluna is considered a Qawaq (cow-wak), a clairvoyant or seer of living energy. Aluna acts as a spiritual archaeologist using her clairvoyant / clairsentient gifts to excavate current messages from the masters of ancient, enlightened cultures to uncover what affect this has on humanity and the collective consciousness. Aluna coined the term "sacred site junkie" because she is one herself. After her first trip to Tulum, Mexico, her life changed dramatically, and she was sent on an entirely different path in life. Since this time, her work has been influenced by uncountable shamanic experiences in sacred sites of Mexico, Guatemala, Belize, Honduras, Peru, Bolivia, Egypt, Greece, England, Scotland, Australia and New Zealand. Aluna has been leading groups in the Maya world since 1986, the Inca world since 1996, and the Egyptian world since 2008, and the mystical world of Avalon (England, Scotland and Wales) since 2007. Aluna offers Star Elder Sessions, formulates Sacred Site Essences and a free newsletter. She is the author of "Mayan Astrology" and her articles have been published worldwide. Website: www.AlunaJoy.com Facebook: http://www.facebook.com/alunajoyyaxkin YouTube: http://www.youtube.com/user/feelthelove2012

Copyright Guidelines: Aluna Joy Yaxk'in - www.AlunaJoy.com - Ⓒ 1995-2023 - Unauthorized publication and/or duplication of any material on our web site without permission from its author and/or owner is prohibited.
RE-POSTING SHARING GUIDELINES: We allow SHARING freely, only if shared through Aluna's Public Facebook Page SHARE LINK, or the original WEBSITE LINK and NOT used for self promotion. This way there is no confusion to who the author is for this information, and no confusion to who the author is connected to or who she supports. Thank you everyone for understanding. Just make sure the original LINK to the posts is added to your sharing. Thank you for your great support. We would not be able to continue this work if it were not for you. We send you awesome radiant blessings today and for the beautiful future that we are co-creating together.

If you are feeling appreciation for our work please consider sending us a HEART DONATION, or better yet, send an easy re-occurring donation. We want to maintain a subscription free zone as long as we can afford to. But we also trust that Spirit, and our like minded community will cover our expenses.
Offer a Heart Donation
Do you shop on AMAZON?As an Amazon Associate, I earn a small percentage from qualifying purchases. To shop on Amazon, use our special link here.
Go to Amazon to shop!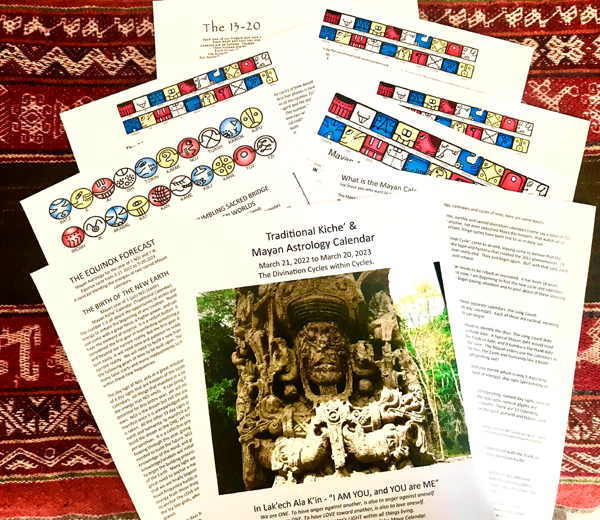 Back again by your request!
Mayan Calendar for 2022-23
Traditional Kiche' & Mayan Astrology Calendar
March 21, 2022 to March 20, 2023
The Birth of the New Earth - The Humbling Sacred Bridge Between World
We have simultaneously incorporated the use of two Mayan calendars in this offering and added an insightful forecast for the entire year. This is a knowledge of time that has been revered and respected by the Star Elders and traditional Maya Shamans and Day-keepers for thousands of years. This calendar can be used as a launch pad into realities beyond our physical world. 10 pages of insightful, daily information (by donation. I stick mine to the fridge, so I can watch each day unfold, and hold space for the highest intentions.
https://www.alunajoy.com/calendars.html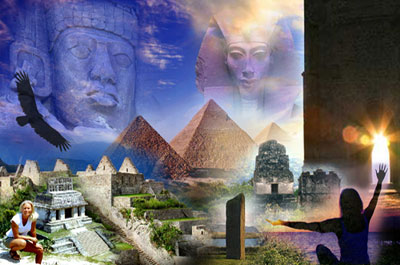 There are things that happen only once, and then again, never exactly the same way. . . things that only we experience. There is no way to predict when magic lands where we are. We just have to put ourselves out there and keep our eyes open, and feel blessed when we see receive gifts from spirit. These are experiences that no one else will ever see in the same way again.
We joyfully offer Sacred Site Spiritual Pilgrimages since 1995 to the Maya, Inca, Celtic and Egyptian Worlds.
Come join us on a Spiritual Pilgrimage!
Ask to be added to our PILGRIMAGE PRIORITY ALERT LIST for future pilgrimages
HERE.

PILGRIMAGE TO ENGLAND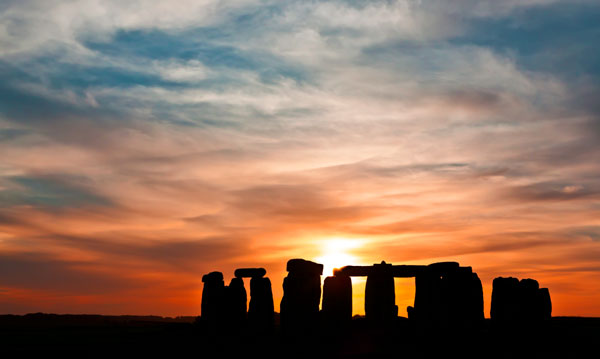 England's Sacred Sites and Ley Lines Pilgrimage
A calling to anchor Love into the New Earth
With Aluna Joy and Marcus Mason
August 28, 2022 - September 13, 2022
A Heart-Opening and Soul Healing Pilgrimage for Earth and Humanity... and YOU!
Exploring these Sacred Sites:
Bury St. Edmunds Cathedral/Abbey/St. Mary's Church, Rollright Stone Circle, Wayland Smithy, Dragon Hill, Uffington White Horse, Gog & Magog, The Town of Glastonbury, Glastonbury Tor, Wearyall Hill, A private visit in Chalice Well, St. John's Baptist Church, Glastonbury Abbey, A private visit INSIDE Stonehenge, Avebury Stone Circle, Archangel Michael's Chapel of Brentor, The English Crystal Barn (great energy here), Fairy filled St. Nectan's Glen, The Hurlers Stone Circle, Rocky Valley Labyrinth, King Arthur's Tintagel, Magical Merlin's Cave, The White Quartz Stone Circle of Duloe, St. Michael's Mount, Men-An-Tol, Boscowan-Un, Merrivale, Old Sarum and the famous Salisbury Cathedral . . . and more as time permits . . . plus surprises and magic.
FIND OUT MORE ABOUT THIS PILGRIMAGE
See what work our group completed in 2019
Ask to be put on our
TRAVEL PRIORITY LIST
for this and future pilgrimages.
Why YOU are called to partake in a Sacred Pilgrimage.

To embark on a sacred pilgrimage is to answer your soul's deep yearning to fully awaken. It truly means to step outside of yourself in order to encounter the God within you. You are called to discover divine grace, deep peace and awe inspiring splendor that of which you truly are. So. . . you are drawn to places where Gods and Goddesses, Knights and Queens, Ascended Masters, and Divine Light has anchored itself on Earth. These are places where heaven touches Earth. These places are often marked by the construction of mystery filled ancient temples, timeless majestic pyramids, cosmic stone circles, healing sacred wells, occult ley line grids upon the Earth. Even chapels and cathedrals are build on top of ancient energy nodes on earth. Even modern day crop circles are built upon sacred energies.

A pilgrim consciously and gently wanders in these sacred places with an open heart and an open mind to receive the divine. These sacred places produce high frequency cosmic starry light that deeply inoculates our very souls with holy and divine energies. This is why we change and awaken further after each pilgrimage. Our eyes are opened! These sacred sites work beyond belief and limiting programming, beyond simple faith, beyond the constraints of the worlds religions. This brilliant divinity goes straight into our higher heart and initiates a divine conversion. We begin to find our deeper purpose and become more abundant in all areas of our path. We become more compassionate, humble and kind with a deeper, more encompassing wisdom. Our world based ego fades away and LOVE replaces it. Simply put, we begin to embody our divine path.

This is why we do not offer "tours", and we are not "tourists". We are humble pilgrims, a gathering of joyful soul family of open and unified hearts, with a common passion to awaken brilliant light and the Divine Living Master within us and humanity.
- Aluna Joy