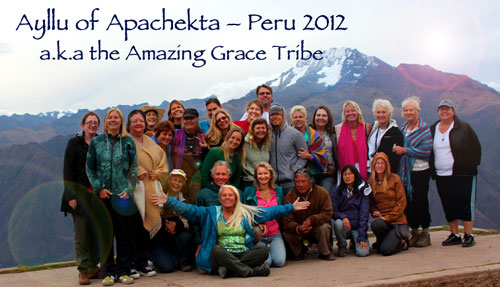 Our graceful unified 2012 Andean Adventurers!
Next trip to Peru will be in Sept 2014
We are skipping Peru 2013 as other sites are calling us.


Awakening the Cosmic Universal Heart
A PILGRIMAGE to PERU - September 15-26, 2012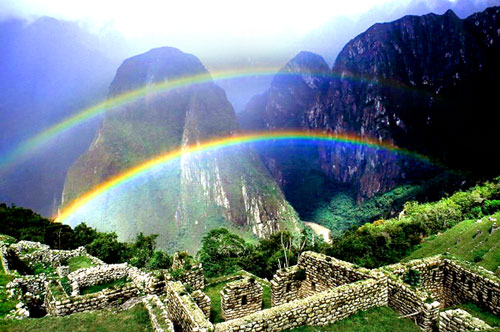 Guided by Inca Spiritual Messenger and Mystery School Initiate
WILLARU HUAYTA
& Author, Mystic, and Spiritual Archeologist
ALUNA JOY YAXK'IN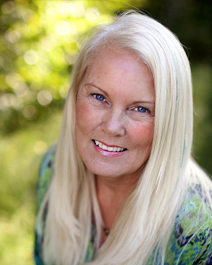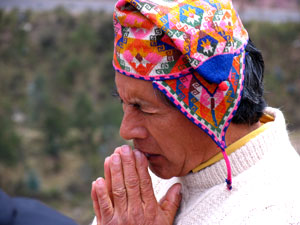 3 DAYS in Machu Picchu - Saqsayhuaman - Tipon - Cusco - Sacred Valley of Gods - Ollantaytambo - Pisac - Pisac's Indian Market - Q'ero Ceremony & Ascended Master Transmissions - Moray - Chincheros... and more surprises as Spirit directs.
Our Inca Guide Willaru shares the benifit of sacred pilgrimages

In the beginning of every Golden Age, Avatars are sent by the orders of the Great White Brotherhood and the Andean Masters. Also the sacred sites and mountains around the world become portals from the spiritual dimension to this dimension. People are called to these places where all the great masters manifest to help us, and bless us and awaken us. When we come with an open heart, we learn to be tranquil in these places. These blessing come for especially people who come in sacred pilgrimages. They will have more benefit, because they take their time, and meditate in these places, and the Masters have time get to bond with us.

The Great White Brotherhood and the Andean Masters like to have many representives in the thrid dimension, the human kingdom. They work from a higher kingdom with conscious people in the three-dimensional world. They also like for people to gather and bring groups to all the sacred sites, honoring, respecting, loving and remembering, and walking with the great Masters. So this is happening at this time. In Apu Machu Picchu, there are Great Masters. There are many Masters here. Very, very big Lemurian Masters too. They love it when people like us come here. They are happy to help us here. They come to us when we are in the Temple of the Heart with the internal Father / Mother. They embrace us with their light, with their love, and this is part of the initiation. It is healing and growing that is happening. We are becoming more awake with more illumination. They help us from the higher dimensions, but we have to help ourselves too, and make the journey here to Peru's sacred sites.

Apu Machu Picchu, Apu Waynu Picchu, Apu Putikesi, Apu Salkantay, Apu San Miguel, thanks for calling us, thanks for bringing us here, thanks for opening the dimensional doors in this place. The Inti Father/Son, Pachamama, the cosmic Father/Mother. All the hierarchy of the Andean Masters are waiting for us here. Wiracocha. Wirococha. (We are one - we are one)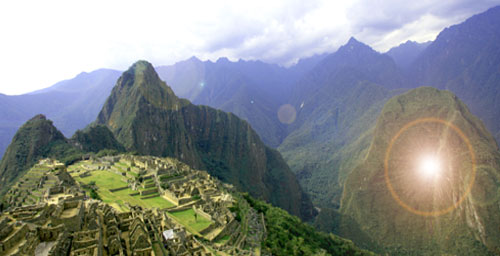 YOU ARE INVITED to join Aluna Joy and Willaru on a HEART OPENING adventure to enter into a new era of Awakening the Cosmic Universal Heart. Andean spirituality core beliefs are anchored in UNITY, UNCONDITIONAL LOVE, SELF REMEMBERING, and SACRED SERVICE (Ayni, the law of reciprocity). No human being is excluded, and all are considered FAMILY. Everyone and all life has an important function in the of Earth and humanity. We are entering into a new, enlightened era of Awakened Heart, in which we will have a great opportunity to live our from our hearts, and offer our sacred service. We are on a quest to anchor our authentic selves and purpose, and to begin to live on the path of the awakenend HEART in sacred ONEness with all humanity. This is an intimate, group adventure focused on anchoring a beautiful new emerging world, claiming our personal mastery, and begin our sacred Ayni. This pilgrimage will be highlighted with a wide range of incoming messages. Messages from Ancient Andean Master teachings will be provided by Inca messenger Willaru Huayta. Topics covered will include mastering the negative egos, self remembering / awareness, the 3 steps to ascension etc.... Present NOW moment messages from Ascended Masters, Lord Meru, varios guides, Apus, Angels and Star Elders with be provided through Aluna Joy, a Qawaq (cow-wak), who is a clairvoyant and a seer of living energy. Together, Willaru and Aluna will help you remember who you are and why you are here in a quest to merge with the Awakened Heart.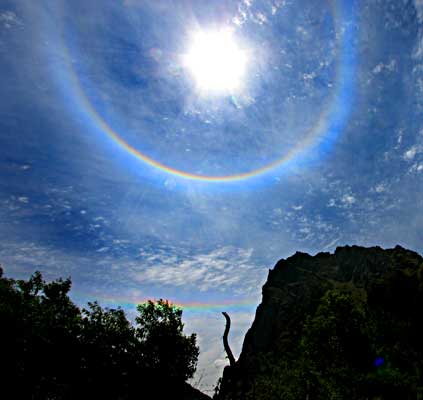 RE-AWAKEN YOUR SPIRIT in timeless, Lemurian~Atlantean frequencies of Machu Picchu (3 DAYS in Machu Picchu!) surrounded by the incredibly, beautiful Andean Apus (Mountain Spirits). EXPERIENCE the sacred sites of Saqsayhuaman (for the Earth) and Tipon (for the Water). Walk where Masters walked in Cusco - a city that is still aligned to sacred grids, and once home to the GREAT SOLAR DISK. IMMERSE YOURSELF in the frequencies of the Ancient Mystery Schools in the Sacred Valley of the Incas - The Valley of the Gods. EXPLORE Ollantaytambo where precise celestial alignments are exhibited and the mystical toning rock still exists. ASCEND to Pisac where a Sun Temple cradles a meteor from Maldek. OPEN YOUR HEART to the beauty of the Inca people at Pisac's Indian Market. EXPERIENCE a rare and heart given Q'ero Ceremony from our dear Q'ero brother Lorenzo. MEDITATE in Moray: a circular site that has a deep connection with other dimensions. VISIT the joyful weaving community of Chincheros. . . . and more surprises as Spirit directs.


The teacher...gives not of his wisdom but rather of his faith and lovingness. If he is indeed wise, he does not bid you enter the house of his wisdom, but rather leads you to the threshold of your own mind.
~ unknown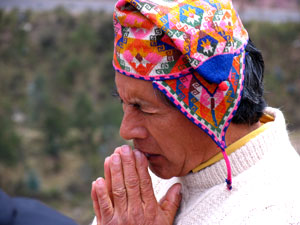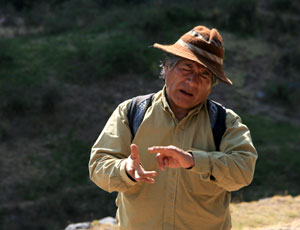 WILLARU HUAYTA is an Incan Spiritual Messenger from Cusco, Peru. Born a Quetchua Indian, he learned to receive truth during spiritual quests in the Amazon jungles from the masters of the inner cities and his interactions with local shamans. He had a vision to travel to Cusco, as a Chasqui (messenger) for the Great White Brotherhood, with messages pertaining to the transitional times in which we live. When Willaru is asked, he strongly states that he is not a teacher, a shaman, or any other form of hierarchical heritage. He simply says he is a student of life. Willaru's connection with the Great White Brotherhood is obvious as a presence of powerful truth and integrity. Yet in person, Willaru is extremely humble and open, sharing deep truths that transcend all traditions, cultures and races. His sharing will be offered throughout the trip inside sacred sites and in evening conferences.
"This is the time of awakening to the inner father and the inner mother.
Without this we will receive no high initiation; instead we get initiated into darkness.
That's because any investigation or revolution without God,
leads not to freedom, but to more slavery."
Willaru Huayta,
"We must return to the ways of nature and recognize
that we are a part of the Sun, Moon, Earth, Water, and Air.
Mother Nature is within us and we within her.
Each of our lives are divine temples of Mother Nature and Father Creator."
~ Willaru Huayta
Read Willaru's writings here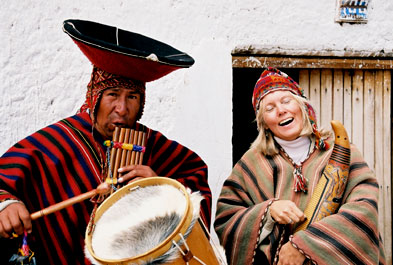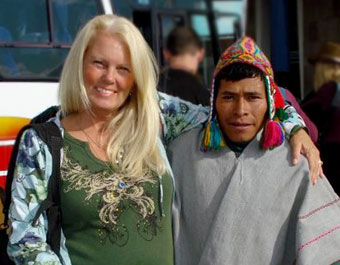 (Aluna Joy and a Chincheros Musician . . . goofing off on market day - and Aluna and dear Qero brother Lorenzo )

Aluna Joy Yaxk'in was literally born awake and in the company of her guides, the Star Elders. Today she has evolved into an internationally known author, spiritual life coach, sacred site guide, alternative historian, ordained minister and modern mystic. In the Inca world, Aluna is considered a Qawaq (cow-wak), a clairvoyant or seer of living energy. Aluna acts as a spiritual archaeologist using her clairvoyant / clairsentient gifts to excavate messages from the masters of ancient, enlightened cultures to uncover what affect this has on humanity and the collective consciousness. Aluna coined the term "sacred site junkie" because she is one herself. After her first trip to Tulum, Mexico, her life changed dramatically, and she was sent on an entirely different path in life. Since this time, her work has been influenced by uncountable shamanic experiences in sacred sites of Mexico, Guatemala, Belize, Honduras, Peru, Bolivia, Egypt, Greece, England, Australia and New Zealand. Aluna has been leading groups in the Maya world since 1986, the Inca world since 1996, and the Egyptian world since 2008. Aluna offers Star Elder Sessions, formulates Sacred Site Essences and a free newsletter. She is the author of "Mayan Astrology" and her articles have been published worldwide. She is well known for her down to earth, accepting attitude that makes each one feel like they have come home. She inspires and encourages others to recognize and accept their own authentic divinity and connection to the Creator. "Our groups are family, and each one is a teacher and also a student. We work together as a team to unravel the sacred mysteries of life."
Facebook: http://www.facebook.com/alunajoyyaxkin
YouTube: http://www.youtube.com/user/feelthelove2012
Read more about Aluna Joy here http://www.alunajoy.com/aluna.html
Read Aluna Joy's writings here http://www.alunajoy.com/articles.html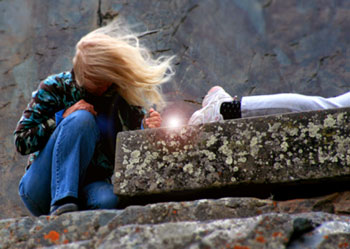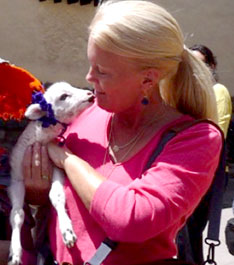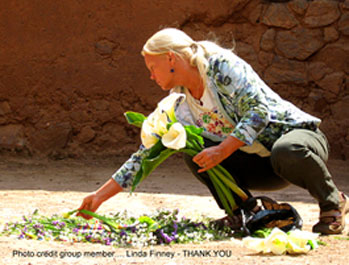 Register for this trip here!

September 15 - 26, 2012
12 Magical... Powerful... Blissful... Life Changing Days including Machu Picchu, Cusco, Inca Solar Disk resting places, Andean Apus, Saqsayhuaman, Tipon, the Sacred Valley of the Inca Masters, Ollantaytambo, Moray, Chincheros village and site, Agua Calientes, Pisac sacred site & Pisac Indian Market.
$ 3,199.00 USD double per person - $3,799.00 USD for a single room.
Prices are not confirmed. Prices are per person and do not include airfare to and from Lima.

PERU 2012 Pre-Trip Dates: (For those of you that want to arrive early to adjust to the altitude)
Sept. 13, 2012 - Airport pick up and transfer to Hotel. Over night in Lima. Sept. 14, 2012 - Breakfast and flight to Cusco. Airport pick-up in Cusco and transportation to our hotel. Sept. 15, 2012 - Breakfast . . . Rest and integrate to the altitude. Our hotel is center to the main plaza with shopping and great food.
$ 200.00 USD for a double room per person - $ 260.00 USD for a single room

Peru 2012 Post-Trip Dates: (For those of you that will need a room on September 26th for a departure on September 27th or later)
September 26, 2012 - transfer from Lima airport to hotel for overnight stay. September 27, 2012 - AM Breakfast and return to the Lima airport.
$ 130.00 USD for a double room per person. $ 260.00 USD for a single room

Our group sizes are limited, and we do book this trip very fast. So please don't hesitate in registering for this trip if you plan to join us. We usually have more people on our waiting list than our actual group size. It breaks our hearts when we have to tell you that we are booked up. Late registrations might be possible due to a rare cancellation, but this is not a sure thing.



PHYSICAL DEMANDS of the PILGRIMAGE: We offer a relativity easy Peruvian trip by Peru standards. There is no hard core trekking on the Inca Trail . . . but it will feel like we do :) There are a lot of steps in each site and lots of walking in a high altitude. Most healthy folks are able to enjoy this trip with ease. We walk slow and take our time. We are a spiritual group, so we don't rush. But you have to remember that we are in PERU; not PARIS. About half the group typically choose to climb the mountain behind Machu Picchu every year, and the rest of our group stays in Machu Picchu to meditate and take it slower. ON ALTITUDE: We have a lot of advice for dealing with the altitude in our Inca Pilgrimage Guide Book. If you follow our suggestions, you should do well. Oxygen is available at every hotel that we stay in. People with heart disease and/or anemia will have more difficulties . . . but it is not impossible. We have had folks with all kinds of heath issues on our trips . . . from missing limbs and bad knees, to one woman with a half a heart, also severe anemia, lupus, asthma and on and on. If Spirit is asking you to come, we will do everything possible to make it happen for you. We have had ages ranging from children to people in their mid-70's coming from all over the world! Even with all our diversities, we have the most amazing harmony in our groups! We are blessed.

Our nearly famous INCA PILGRIMAGE GUIDE BOOK, that prepares you for the adventure, will be mailed to you about one month before the journey dates! It will answer ALL your questions for Body, Mind and Spirit. If it doesn't - just ask us :)

Register for this trip here!

Feeling like a more rugged Inca adventure before or after our tour dates?
We recommend Juan, with all our heart, for the Inca trail and UFO expeditions.
Read about JUAN here

"You who have the light, what are you doing with it?"~ Paul Claudel
"There is a light that shines beyond all things on earth,
beyond us all, beyond the heavens,
beyond the highest, the very highest heavens.
This is the Light that shines in our heart."
~ Chandogya Upanishad
"We can easily forgive a child who is afraid of the dark.
The real tragedy of life is when men are afraid of the light."
~ Plato

Our groups are like Sacred Sites....
We never have enough time with them,
and we always want to see them again : )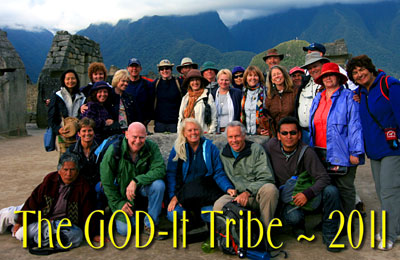 We are gratefully singing Ode to JOY, to the teary eyed, flying high like a Condor, God-It Tribe!
The spirit of cooperation, love and support was immeasurable. It was a great honor to share time with this evolved group! THANK YOU.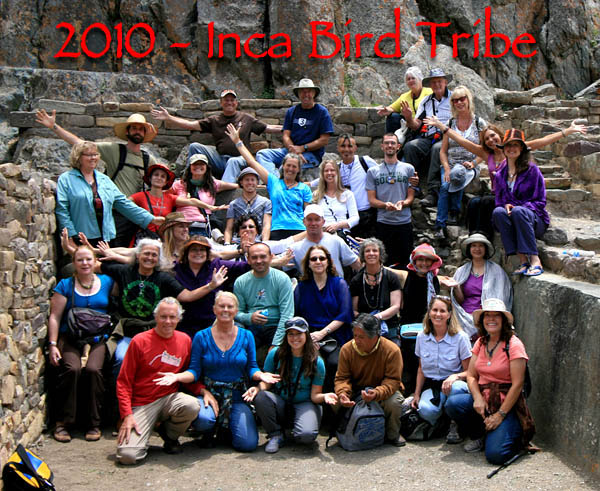 THANK YOU...
Andean Masters, Guides, Guardians and Angels for sending us another perfect heart centered group
to explore our deepest inner spaces together! This is the BIRD TRIBE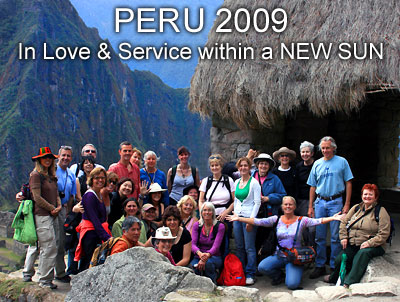 We have returned ~ reluctantly ~ from this Peru Pilgrimage.
We send our love to our Peruvian soul family, that we would like to call
"The Ever Present, Unified, and Outrageously Spectacular Family of Healing Junkies. A.k.a. the Bubble Brigade"
(You had to be there : )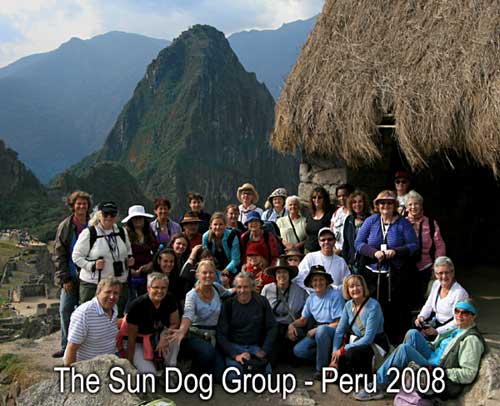 THANKS to the Great Spirit of the Andean Apus for yet another blessed group of beautiful light beings! We were the group that danced with SUN DOGS! I don't think this expereince could be repeated... but we are going to give it a shot!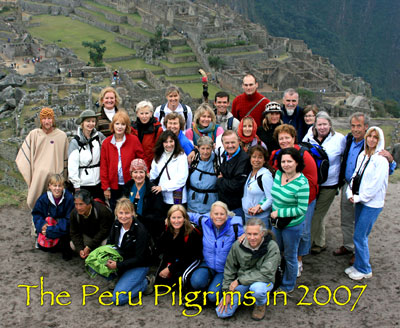 A huge, heart felt T H A N K Y O U to our group in 2007! It was wonderful ~ Amazing and went by way to fast.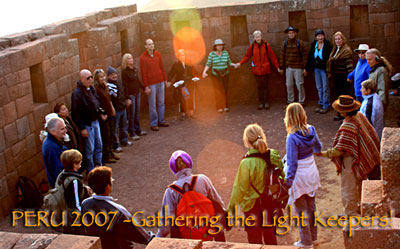 2007 offered us a clear and peaceful trip. We took time to really feel the spirit of the sites.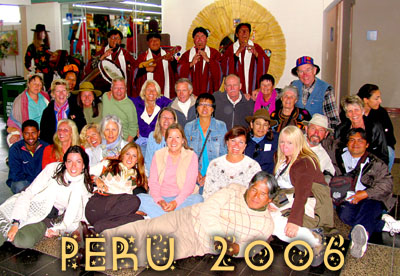 On our last day in Peru together... and yes we were still causing some trouble here in the beautiful, Juliaca Airport. We didn't want to go home ... but I think the Inca band was glad we did :)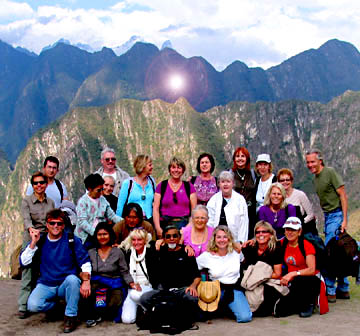 2005's amazing instant family... What an impeccable group. THANK YOU!
We were Blessed to have you all along for the journey!
Our groups know that we build bridges between us, and then connect the entire world back into ONE with our love and compassion. Our global family comes from all over the world . . . the USA, Mexico, UK, Canada, Cyprus, New Zealand, Australia, Iceland, Norway, South Africa, Scotland, Netherlands, Switzerland, Finland, Philippines, Sweden, Belgium, Spain, Chile, Columbia, etc...! We are a Global Family of LIGHT of which I AM SO BLESSED to be a part of. ~ Aluna Joy

May the blessings of the Ascended Masters of Light,
the Inti Runa (People from the Sun), and
Lord Amaru of the Great White Brotherhood
shine abundantly on these pilgrimages
filled with spiritual seekers
and that the highest good come to all who participate.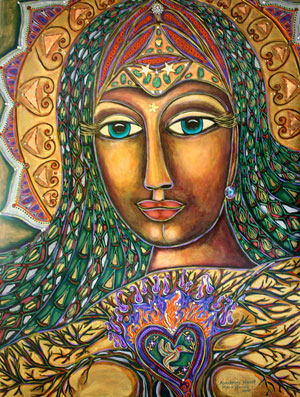 Awakening Heart by Marie Howell
Daily Itinerary for 2012

NOTE... We do not plan the spiritual aspects of a trip in advance, since we understand that Spirit moves in the moment. For this reason, the itinerary might change slightly. However, based on prior trips, rest assured that there will be time for meditation, teachings, and ceremony as Spirit guides us through-out the pilgrimage. We hope this helps you decide the adventure that is right for you. On a 3D level, this is where we will be each day:

( B=Breakfast Included L=Lunch Included
D=Dinner Included ON=overnight )
PERU 2012 Pre-trip dates:
(For those of you that want to arrive early to adjust to the altitude).
Sept 13: GROUP ARRIVES - Airport pick-up in Lima and transfer to our hotel. ON in Lima.
Sept 14: Breakfast and flight to Cusco. Airport pick-up in Cuxco and transportation to our hotel in Cuxco. Rest and integrate to the altitude. ON in Cusco. ROYAL INCA Hotel. (B)
Sept 15: Breakfast... Rest and integrate to the altitude. ON in Cusco. ROYAL INCA Hotel. (B)

PERU 2012 Trip Dates:
1. September 15: - GROUP ARRIVES - Someone will be at the Lima airport to pick you up and take you to our hotel. ON in Lima.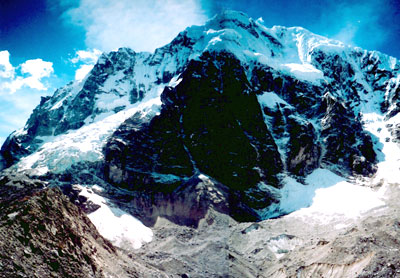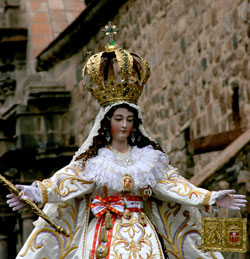 2. September 16: Breakfast and AM flight to Cusco. Airport pick-up in Cusco and transportation to our hotel. Rest all morning - nap, etc.... It is important that you rest! 4PM - Official group introductions while sipping warm, coca tea and honey - YUMMY! Today we set our intentions for the pilgrimage's focus. 7PM - Dinner. ON in Cusco. Royal Inka Hotel (BD)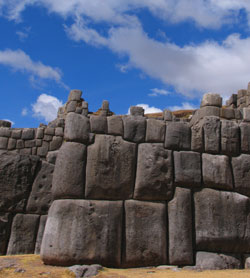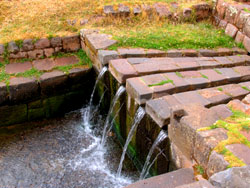 3. September 17: Breakfast. 8AM - We visit a very special and private site called TIPON (a water temple). This is a great place for meditation, and we like to do ceremony here inside an ancient stone circle. It is very quiet here . . . a great place to really let go of the outer world and prepare for what is planned in the days ahead. Lunch overlooking the beautiful city of Cusco. Lunch is covered today for you. In the afternoon, we visit the site of Saqsayhuaman (Temple of the EARTH). It is cold and windy here. Dress warm. 7PM - Dinner. ON in Cusco. Royal Inka Hotel (BLD)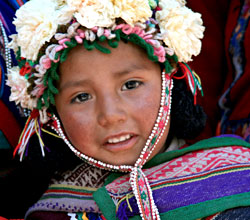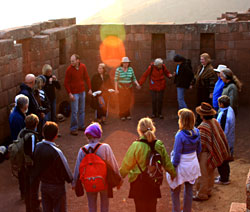 4. September 18: 7AM - Breakfast. 8AM - Bus to the sacred valley (Home of the Great White Brotherhood and Ancient Mysteries Schools). Our first stop is Moray. Here we will Meditate and have a private and personal ceremony. Moray is an amazing cosmic satellite dish to the stars (ET can call home from here!). Many can feel a Christ presence in the circles. Read an article about this. Lunch is not covered. Bring snacks. In the afternoon, we visit the weaver community of Chincheros. 7PM - Dinner. ON in Sacred Valley. Qaway Boutique Lodge (BD)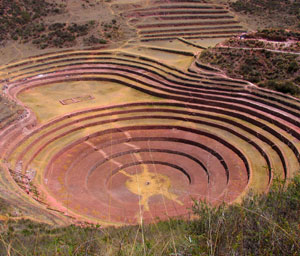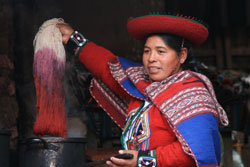 5. September 19: 8AM - Breakfast. A restful conference day. 9AM to 11AM - Conference with Aluna Joy. Noon to 1PM - Lunch break at our hotel. Lunch is covered for you today. 1PM to 4PM - Conference with Willaru. A short break. 4:30PM - Q'eros teaching and ceremony with Lorenzo. 7PM - Dinner. ON in Sacred Valley at the Qaway Boutique Lodge (BLD)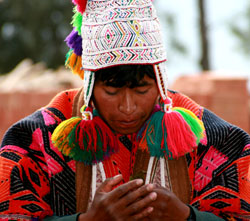 Watch a video of Lorenzo here


6. September 20: 7AM - Breakfast. 8AM - Bus to the powerful PISAC Temples, where a stone from Maldek is connected to the SUN. In the afternoon, it is time to merge with the local culture at the lively Pisac Market. It is time to hang with the locals, shop for treasures and have some lunch (Lunch is not covered). The Shaman shop is always an adventure, and the pizza in Pisac is famous! 7PM - Dinner. ON in Sacred Valley. Qaway Boutique Lodge (BD)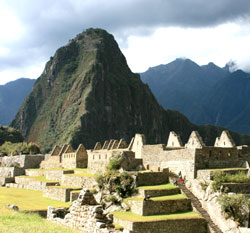 7. September 21: AM Breakfast. Catch morning train to Machu Picchu. Machu Picchu has now been named one of the new wonders of the world, an ancient city of ascended masters. This train ride is so powerful and incredibly beautiful that you will have your nose pressed to the glass window. You will want to soak up every breathtaking mountain top while waving to children watching their farm animals. Hotel Check-in at Agua Calientes. Afternoon bus up to Machu Picchu ruins for a stunning sunset experience of living light. This is one of those moments that is so BIG . . . that we have to stretch to feel its magnitude. When we can realize this light . . . we can use this light in our sacred service. This is the first view of your ancient home that you will never forget. The energy is so sweet at sunset. 7PM - Dinner. ON in colorful and friendly Agua Calientes. Andina Luxury Hotel. (BD)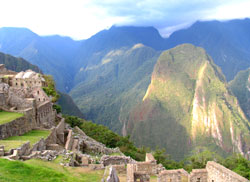 8. September 22: Equinox - 6:49AM. 7AM - Breakfast. 8AM - Bus to Machu Picchu. This is followed by a tour of the east side of the city . . . and always . . . allowing for Spirit to speak to us. We will plan some free time on this day for you to wander and feel for yourself in the afternoon. 7PM - Dinner. ON in Agua Calientes. Andina Luxury Hotel. (BD)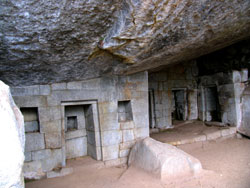 10. September 23: 7AM - Breakfast. 8AM - Bus to Machu Picchu. Free Time to explore and follow your heart. Optional hike to the Sun Gate or climb to the top of Wayna Picchu and the Moon Temple for those with extra energy. 7PM - Dinner. ON in Agua Calientes. Andina Luxury Hotel. (BD)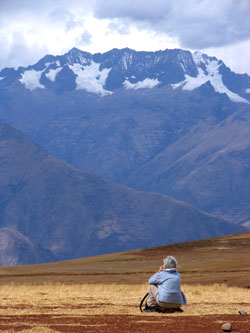 9. September 24: 7AM - Breakfast. Morning train ride back to Ollantaytambo. Bus to Ollantaytambo (City of the WIND) that is located at the convergence of 2 powerful canyons and rivers. It is home to a surviving traditional community. We visit traditional local homes that "keep" their ancestors spirits. Surrounded by mountains and the sounds of babbling, sacred springs, whch hold the spirits of Wiracocha and the Condor, we have an entire day to explore and meditate. We intend to take it slow today so as to integrate the energies which we have received on the previous days before we enter back into city life. Afternoon bus back to Cusco. 7PM - Dinner. ON in Cusco. Royal Inka Hotel. (BD)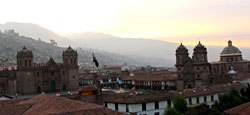 11. September 25: AM - Breakfast. Wandering, integration and free time in Cusco. Watch a video from Cusco 4PM - Group sharing and closing circle. 7PM - Farewell Dinner. ON in Cusco. (BD)

12. September 26: AM - Breakfast. Fly from Cusco to Lima Airport for flights home. (B)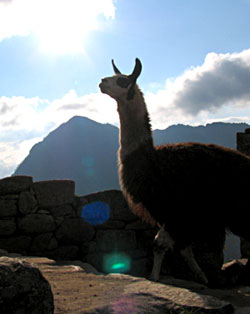 No other arrivals or departures dates, other than those listed above, will be arranged by Willaru and Aluna for this trip. If your travel plans fall outside of our tour dates, or the set pre and post tour date options, you will be responsible for your hotel arrangements and airport transfers. We will help by sending you some suggestions if you like :)



PILGRIMAGE INCLUDES: Great accommodations (3 and 4 star hotels by Peru standards), yummy meals as listed in the itinerary, entrance fees to archeological sites, museums, etc..., all ground & air transportation once you arrive in Lima, and Willaru's and Aluna Joy's private services for the group. (Remember . . . you will need to arrange your own arrival flight to Lima and your own departure flight from Lima). Also included are tips for the hotel bell boys and porters, tips for airport bell boys and porters, tips for waiters of the restaurants and hotels where and when meals are included in the itinerary. All plans are subject to slight changes due to Spirit's calling. Aluna Joy will be providing Group Star Elder Sessions when Spirit calls her to do so. Raphael (Aluna Joy's life partner) will be acting as group guardian and will offer individual healings (heart donations for healings accepted). Also, laughs, joyful tears, and the beginning of lifelong friendships . . . just about everything a spirit could want! Plus, spiritual growth that cannot be measured by any standard! We guarantee that you will never be the same!

Not Included: Tips to maids, bus drivers and other guides, exiting airport tax, and other things not described in the itinerary. Airport departing tax is approximately $32 USD. Airfare to and from Lima, Peru is not included and is the responsibility of the participant to obtain. Willaru, Aluna Joy, Raphael, Juan and Lorenzo participate as guides in the journey on a donation basis. Please consider a donation for their participation as an added expense. All donations should be offered and accepted with the heart only. You will want to tip the maids for cleaning your rooms. Drinking water and laundry bills . . . and all the beautiful things that you will want to take home with you.

REGISTRATION INSTRUCTIONS: (1.) Prior to sending your deposit, contact Aluna Joy to confirm space availability in the group, since we do book up fast. (2.) For Pilgrimage deposit, bank wire 50% of the tour price. Contact Aluna Joy for Bank Wire Information. (3.) Mail / fax / email the completed registration form, registration form back to us along with a picture of yourself. (4.) Balance is due either 60 days prior to the start of the trip, or upon arrival to PERU. Balances payable upon arrival to Peru are made in CASH (USD). US dollar bills must be clean and unmarked. NOTE: Peru banks or vendors will not accept torn, worn or marked bills.

We will do our best, but shifts in your registration details 60 days prior to tour dates may be next to impossible to arrange due to the high season in Peru. This trip is not transferrable with other tours that we arrange. 60 days prior to tour dates will need your passport number and flight plans.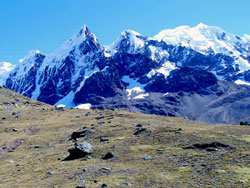 Register for this trip here!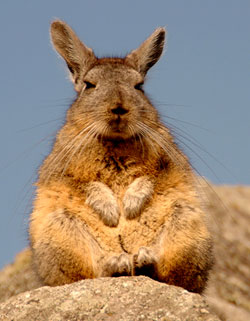 "Chinchilla at Autumnal Equinox Sunrise 2008" Machu Picchu, Peru Digital Capture by Heide Fischer Wessels (Copyright 09-22-08)
TRAVEL WARNING!
Willaru, Aluna Joy and the Masters of Etheric Realms have determined that this pilgrimage to Peru may be lethal to your misery. Laboratories have discovered that the Peruvian Andes have been known to produce deep feelings of joy, bliss and a raised consciousness in Peruvian Chinchillas (see above photo for proof). Surges of blissful rapture, giggles and profound awakenings frequently occur during and following a pilgrimage and cannot be predicted or controlled. Therefore you are advised to join this adventure at your own bliss.
Consider yourselves warned.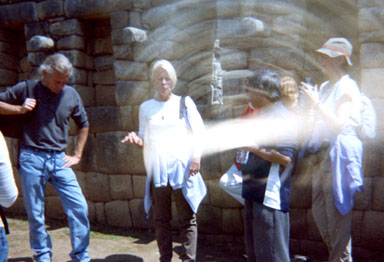 Messages we received from past Pilgrimages
THE SACRED GEOMERTY OF A NEW ERA
Ollantaytambo, Peru 2011
Aluna Joy - Father Earth - The Star Elders and Andean Masters - Sept 24, 2011
Posted Jan, 2 2012
THE PORTERS OF LIGHT
Machu Picchu - Sun Gate / Sun Temple
Aluna Joy, Willaru Huayta, The Andean Masters, The Star Elders and Arrchangel Michael - Sept 23, 2011
Posted Dec 23, 2011
BASE CAMPS NEW HEART (PART 2)
Aluna Joy Yaxk'in and the Andean Masters
September 20th, 2011 - Sacred Valley ~ Urubamba, Apu Pitu Siray - Peru ~ Message 4
Posted Dec 3, 2011
ANCHORING BASE CAMP (PART 1)
Aluna Joy Yaxk'in and the Andean Masters
September 20th, 2011 - Sacred Valley ~ Urubamba, Apu Pitu Siray - Peru ~ Message 4
Posted Nov 20th, 2011
THE SISTER PLANETS
Aluna Joy Yaxk'in and the Andean Masters
September 18, 2011 - Pisac, Peru - Message 3
Posted Nov 1st, 2011
LAUNCHING THE HEART MAP
Aluna Joy Yaxk'in
Sept 17th, 2011 - Pikillacta, Peru - Message 2
Posted Oct 28th, 2011
MANIFESTING IN A NEW WORLD
Aluna Joy Yaxk'in
Sept 13th, 2011
33,000 feet up and on our way to PERU - Message 1
Posted Oct 11th, 2011
WORKING WITH THE CREATIVE FORCE -THE NEW FREQUENCIES - Part 3
Aluna Joy Yaxk'in - the Sacred Valley, Peru - September 20th, 2010
Click Here
THE EMERGENCE OF THE GOLDEN SOLAR DISK - Part 2
Aluna Joy Yaxk'in - the Sacred Valley, Peru - September 20th, 2010
Click Here
DIVINE DESERVE-ABILITY - Part 1
Aluna Joy Yaxk'in - the Sacred Valley, Peru - September 20th, 2010
Click Here
INTO THE VOID OF THE GREAT POTENTIAL
Aluna Joy Yaxk'in - Moray, Peru - September 18, 2010
Click Here
CLEANING THE SLATE
Aluna Joy Yaxk'in ~ Tipon Water Temple, Peru - Sept 17th, 2010
Click Here
THE GARDEN OF UNIVERSAL ABUNDANCE
A message from the Ancient Guardians of the Water site of Tipon, Peru - Through Aluna Joy
Click Here
ANKASMARKA - CITY OF EAGLES
Sacred Valley PERU - Aluna Joy and the Andean Masters of Ankasmarka
Click Here
IN THE LIGHT OF A NEW SUN ~ Messages from PERU
Click Here
LORD MERU'S HEART INITIATION ~ through Aluna Joy
Lake Titicaca, Sept. 25, 2008
Click Here
FARMERS OF PARADISE ~ Manifesting Our Dreams
A wonderful gift from the Oracles of Machu Picchu.
Received on 9/21/08 in During the 2008 Global Solar Wave (13:30 LST)
Click Here
JUGGLING LIFE AND THE UNEXPECTED ~ Spirit does have a sense of humor
Click Here
COMING HOME ~ Multidimensional Experiences in Machu Picchu
Click Here
Books that may be valuable prior to the trip:
2 Top Reads are... "Secrets of the Andes" by Brother Phillip (out of print so try E-bay or Amazon), and "Journeys to Machu Picchu" by Carol Cumes / Romulo Valencia. Other books that may interest you are "Island of the Sun - Mastering the Inca Medicine Wheel"; "Dance of the 4 Winds - Secrets of the Inca Medicine Wheel"; "Wisdom of the Ancients Ones; Inca Initiations - In Search of the Wise One"; "Kintui and Preparing for Contact" (If you are interested in multi-dimensional contact experiences).