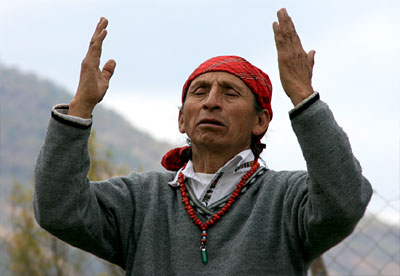 WATCH NEW 3 PART VIDEO ON 2012!
K'iche Maya Priest & Day Keeper Rigoberto Itzep Chanchavac speaks
to us about the prophesied Mayan calendar date December 21st, 2012,
and its impact on Mother Earth and humanity.
Filmed at Lake Atitlan Equinox 2009.
The Time of Spring Equinox - Wajshikib Batz' Oj in Momostenango
Two articles by Rigoberto Itzep Chanchabac (Daykeeper-Ajkij Maya-Kiche)
Help K'iche Maya Priest & Day Keeper, Rigoberto Itzep Chanchavac
preserve Maya Tradition for the future of our Planet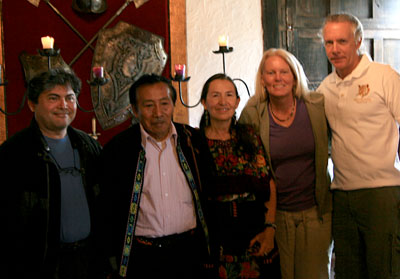 (Photo Enrique Encalada - Don Alejandro - Elizabeth Araujo - Aluna Joy)
The Mayas came from the Stars - Seeding Mayan Knowledge & Wisdom
Don Alejandro and Willaru Huayta in Peru
Don Alejandro Speaks to us about the current times.
March 17th, 2009, in Antigua, Guatemala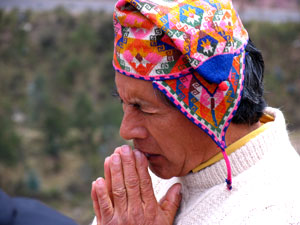 THE INCA TRANSCRIPTS by Willaru Huayta
Lectures given by Inca Spiritual Messenger Willaru Huayta. Nazca, Peru - Sept 1997
Topics... History of the Ages, The Nazca Lines, Life on Venus, Cosmic Ships, The 3 Steps... and more
A somewhat large pdf file.
Life on Venus

A lecture given by Inca Spiritual Messenger Willaru Huayta, In Peru, September, 1997
The Awakening
Willaru Huayta
Planetary Mission of the Extraterrestrials
by Willaru Huayta
The Inner Father and Mother
A lecture given by Inca Spiritual Messenger Willaru Huayta, Puno, Bolivia - September, 1997
Mayan Time, Prophecy and the Tzolk'in
Mayan Timekeeper, Gerardo Barrios Kaanek'